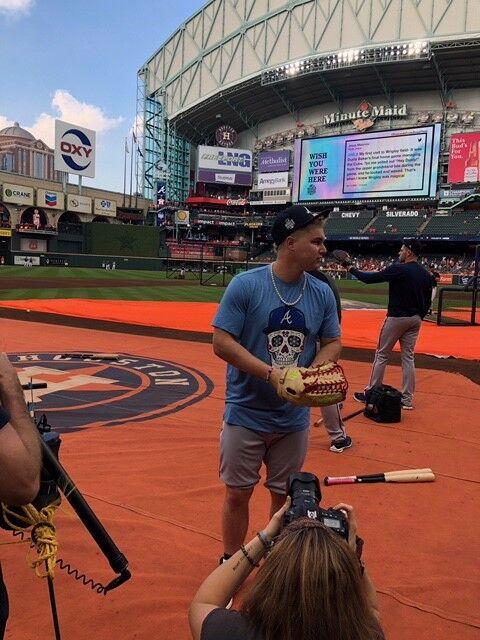 On Oct. 14, 1992, in the bottom of the ninth inning at Atlanta Fulton County Stadium, Francisco Cabrera hit a line drive to left field, scoring the slow-footed Sid Bream with the winning run in the NLCS and sending the Atlanta Braves to the World Series.
That became known as the night that "Sid slid." It's still the only time in post-season history one team was within one out of losing and won on what turned out to be the last pitch of the game. The Braves lost to Toronto in the World Series, but Cabrera and Bream are forever linked in Braves' history.
Immediately after Bream scored, chaos ensued. Yours truly and a co-worker began pulling a cable stored behind the rain tarp out on to the field so we could do a live report for 11 Alive News. We weren't the only cowboys in that rodeo, so there was a scramble for lassoing relevant live guests.
I saw Cabrera close by and put him in a headlock so he wouldn't leave before the crew back in the studio could put us on the air live. Frankie, as he was called by most everyone, was in that headlock for quite some time until my screaming into the microphone "I've got Cabrera" finally attracted enough attention the producer of the newscast told the news anchor to toss to us.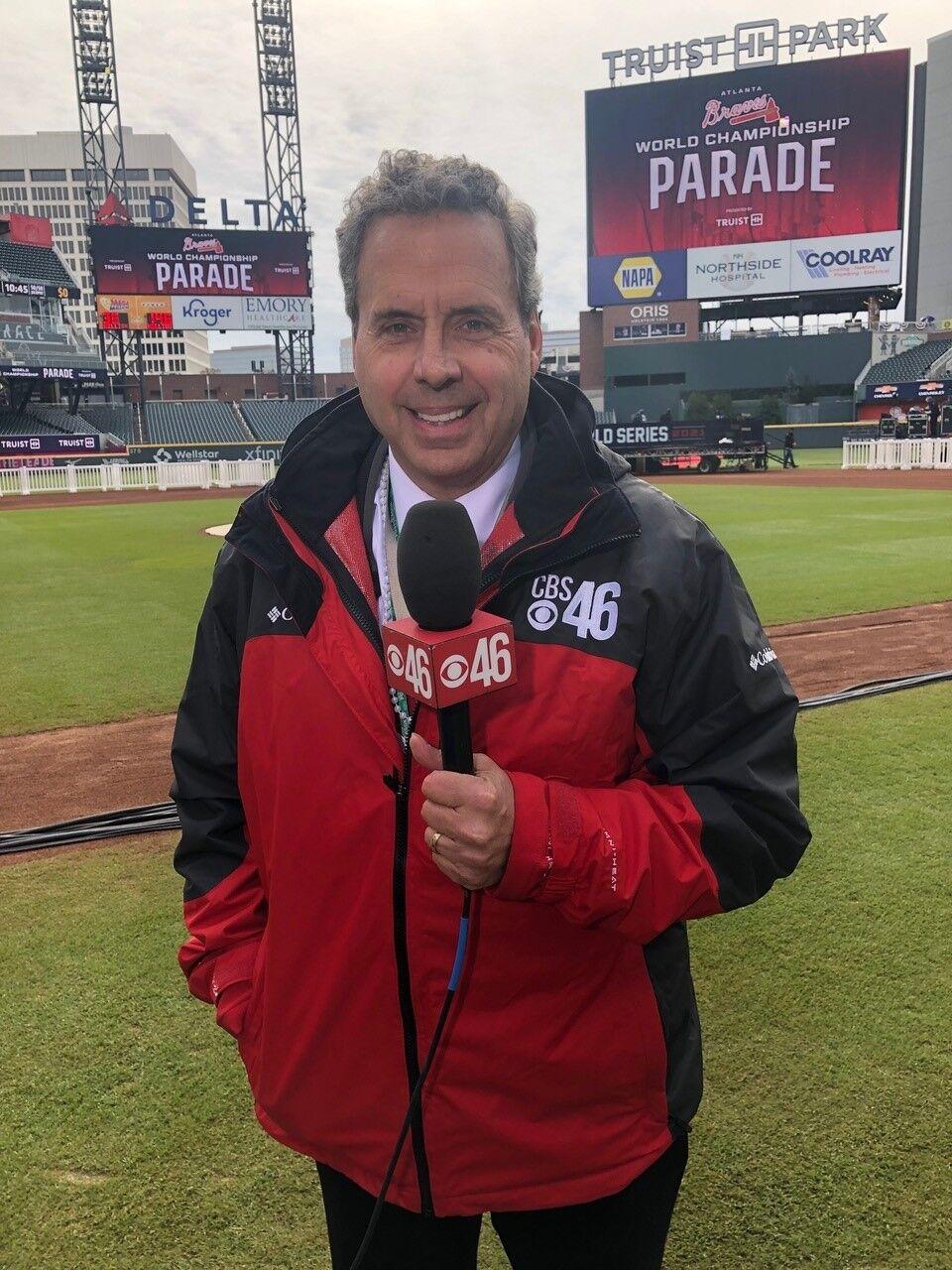 During the 2021 Braves' run to winning the World Series, I wondered just how different things are now in the digital age. To find out, I called former co-worker and longtime friend Fred Kalil. Fred was with me at 11 Alive and is now at CBS 46 in Atlanta. It turns out some things are identical to those early 1990s situations, and others are quite different.
There's no dragging a bulky cable onto the field. Everything is now done with "Live View" equipment, a backpack-sized, cell phone-based device that allows for much quicker set-up and a lot more mobility. Fred added that the same sort of calf-roping technique to acquire live guests is still in vogue. They should award a National Finals Rodeo Silver Buckle to some media.
So, the 26-year drought after the 1995 World Series' crown was ended by a somewhat unlikely combination of franchise homegrown talents like Freddie Freeman and Ozzie Albies, plus late-season acquisitions like Joc Pederson, Adam Duvall, Jorge Soler and Eddie Rosario. Maybe, just maybe, this bunch played looser and freer because so many of the key players weren't here for previous efforts that came up short. Pederson became well known for the pearl necklace he wore around his neck. Anyone who wants a close look at the precious pearls of Pederson can see them at the Baseball Hall of Fame in Cooperstown, New York. There's a pretty good chance Joc can afford a new necklace due to the current MLB salaries.
Fred confirmed Pederson was indeed the most interesting "character" on the roster. He and I agreed on the 1995 World Series' winners the award would go to a two-man combo that at times rivaled Abbott and Costello or Dean Martin and Jerry Lewis. Second baseman Mark Lemke and shortstop Jeff Blauser were quite a pair. Most of their dry-witted humor was beneath the public radar, but that pair could pull some pranks. However, most of those pranks were not fit for public consumption.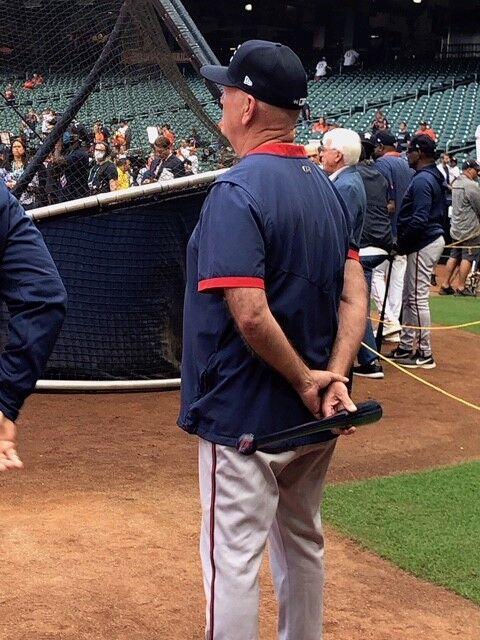 One similar situation to 1995 was the managerial approach. Bobby Cox and Brian Snitker are a lot alike. They're baseball lifers who believe in giving the players their space in the clubhouse and avoid over-managing. While the current analytic craze certainly has its positives, Snitker is said to absorb the information but sometimes goes with his gut feeling, even if the research says otherwise.
The post-season beat can be exhausting. After the World Series' final out, Fred was on live from Houston until about 1:30 a.m. Atlanta time. He sat down in a chair for a couple hours and was then live again on the CBS 46 morning show at 4 a.m. No one complains, but everyone sleeps for a full day after it's over.
Maybe this one was meant to be. Number 44, the incomparable Henry Aaron, died in January. General Manager Alex Anthopolous pointed out Atlanta won 44 games before the All-Star break and 44 games after the break and Aaron's number 44 was painted onto center field. They also won the World Series during the 44th week of 2021.
Talent matters, but Fortuna audaces iuvat. Yes, fortune favors the bold. That's why the third-base coach waved Bream around in 1992.
Randy Waters has been a TV/radio sportscaster since 1973 in Lexington, Louisville, Pittsburgh and Atlanta—WXIA/11 Alive (1984-2013.) He hosted the Falcons programming on CW69 and is the color analyst for Georgia Tech/IMG basketball radio network, 1994-current.