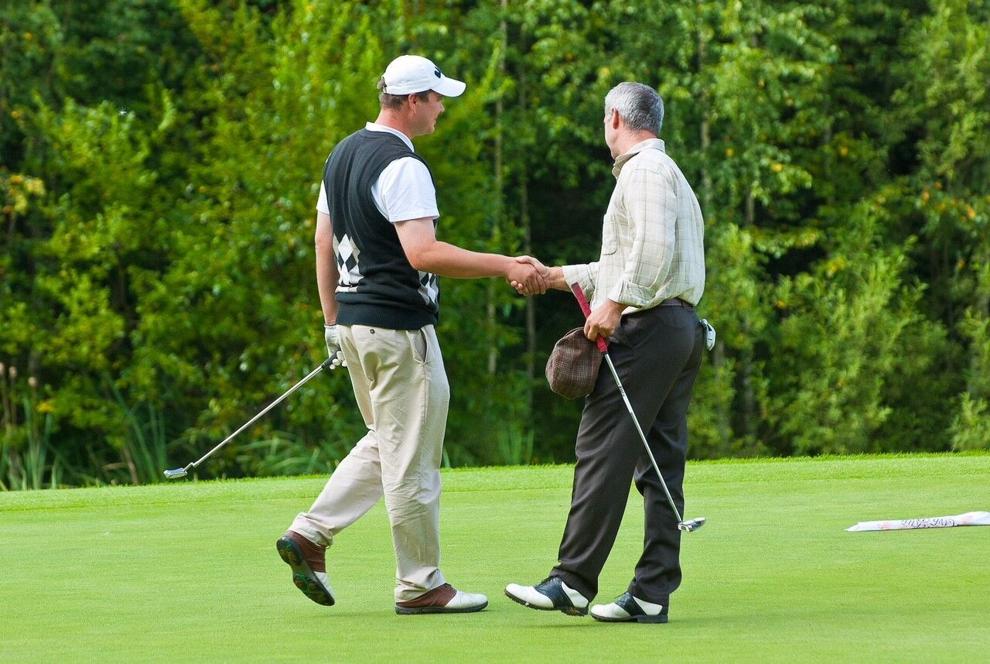 The Big Canoe NASMGA Match Play Team is preparing for what we hope will be a normal (COVID-19-free) 2021 season. What is NASMGA? Big Canoe is part of a group of 17 local golf clubs: North Atlanta Senior Men's Golf Association (NASMGA). The group organizes two team golf outings each month, one is a general outing, the other is club-on-club team match play.
            We have a mission to conduct fair and friendly competition through interclub match play.   As the name implies, our competitors are all in northern Atlanta. Member clubs include Woodmont Country Club, Bridgemill Athletic Club, White Columns, Brookfield Country Club, etc. A full list of club members is on the NASMGA website, www.nasmga.com.
                Our regular season will kick off this year with a match between Big Canoe and Crystal Falls on April 26. We have six regular-season matches in total, one each month, April through September. We will compete this year against Crystal Falls, Polo, Indian Hills and Rivermont.  At end of the regular season, points are totaled to determine who makes the playoffs. We hope to once again qualify. Big Canoe has done well since joining; we usually make the playoffs and were the overall champions in 2014, 2016 and 2017.
                The matches are conducted with players of all skill levels, and golfers compete against others with similar handicaps. The format is two people playing in a best net ball format: three points per team, six teams per match. Currently, we have 75 Big Canoe members and are always open to more. 
If you have an interest in joining or are seeking more information, contact Joe Marushak (joemarushak@gmail.com) or Jim Rice (angelnest@outlook.com) or visit www.nasmga.com.