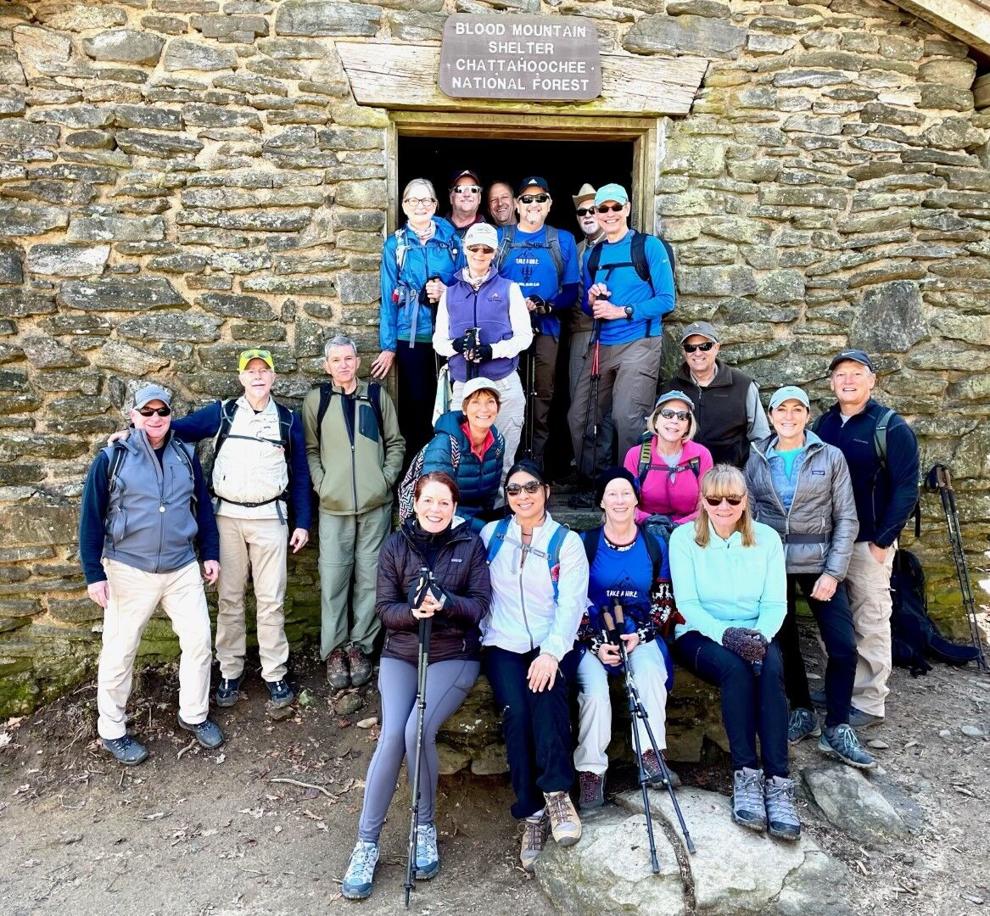 May 17, the Big Canoe Hiking Club will return to hike Mt. Yonah's 4.5-mile, out-and-back trail near Cleveland, Georgia. The path is well-used, rocky, and can be challenging. According to www.alltrails.com, this trail takes about 2.5 hours to complete. Hopefully, since we are hiking on a Tuesday, the number of fellow trekkers will be reduced. There should be some great long-distance views, making the steep climb worth the effort.
In April, the club went to Unicoi State Park and Lodge near Helen for our annual two-night hiking trip. On Tuesday, we circumnavigated Lake Unicoi on an easy 2.2-mile loop trail. That evening, we had a BBQ buffet meal at the Lodge, making new acquaintances and catching up with old friends. After dinner, we gathered for the always amusing Dirty Hiker gift exchange then headed to the bonfire.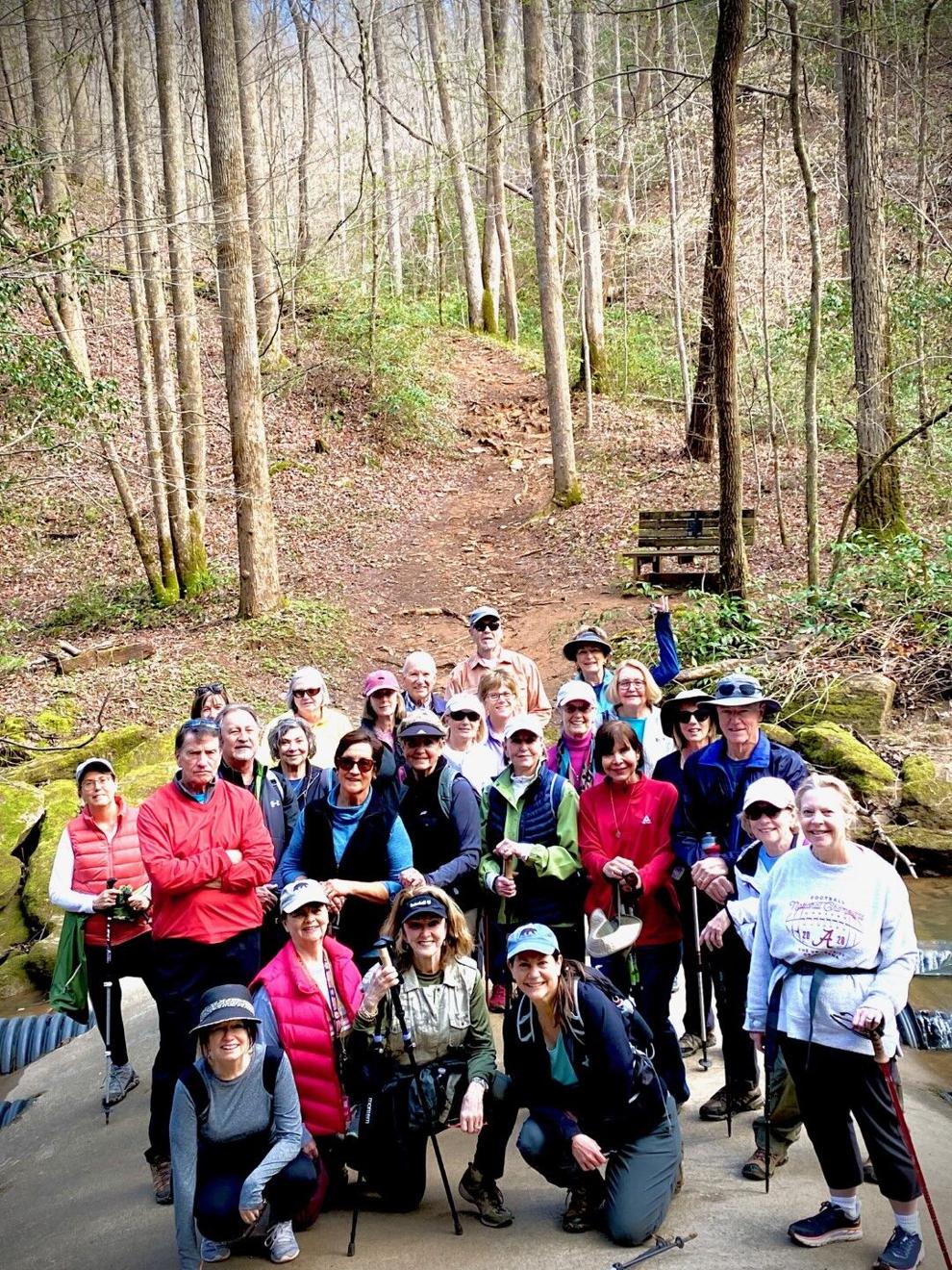 On day two, there were multiple hikes with some going into Helen for lunch and then back to the park. There was an option to visit Anna Ruby Falls. For non-hikers, there are many other activities, such as archery, target shooting, fly fishing, paddle boarding, ziplining, mountain biking or just sipping a beverage on the porch and reading a book.
Dinner that night was at a restaurant in Helen followed by a gathering back at camp for another bonfire and an exchange of restaurant reviews.
Thursday morning, some hiked or visited Helen again or headed home because of wet weather. Our overnights are gaining popularity; many of us return year-after-year and bring friends along. This year, over 50 hikers attended.
In March, the club offered two hikes. The first group faced a challenging 8.6-mile hike to Blood Mountain via the Slaughter Creek Trail and Jarrad Gap Trail; others did an easier 3.2-mile alternative around the Dahlonega Reservoir. Then we enjoyed lunch at Dahlonega restaurants.