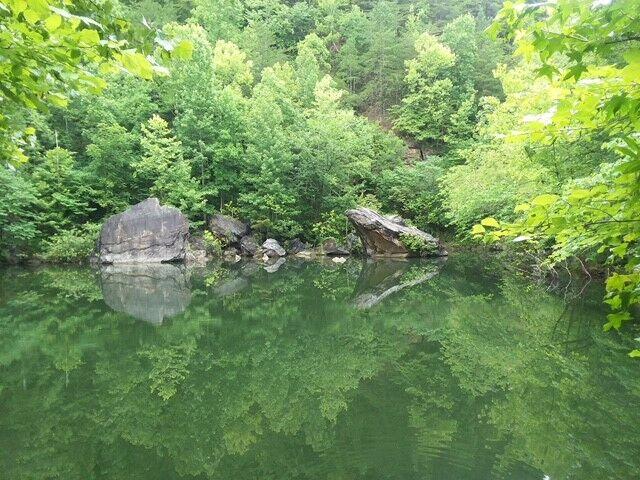 In September, the Big Canoe Hiking Club plans to hike the Emery Creek Falls Trail near Eton/Chatsworth, Georgia. This is a 5.9-mile, out-and-back hike with waterfalls, creek crossings, some downed trees and is rated as moderate. The toughest part, reportedly, is the first approach. The elevation change is approximately 650 feet. Water shoes or water-repellent hiking shoes and a willingness to get a bit wet are recommended for this hike. There will also be some clambering over trees and boulders.
In August, the club hosted two fun events. On Aug. 24, a potluck social was held at the Beach Club. Approximately 55 members attended and shared appetizers, entrees and desserts, along with their favorite beverages. This was a good opportunity to get to know new members and catch up with long-time friends. Great thanks to Di Spearman and her crew for organizing this event.
The next day, Aug. 25, the club visited a favorite spot at Carters Lake. The Amadahy Trail is a pleasant, flat hike with several spots offering a shady rest with spacious views of the lake. This hike is appropriate for all levels and is not far from Big Canoe. The trail is pretty in spring and fall.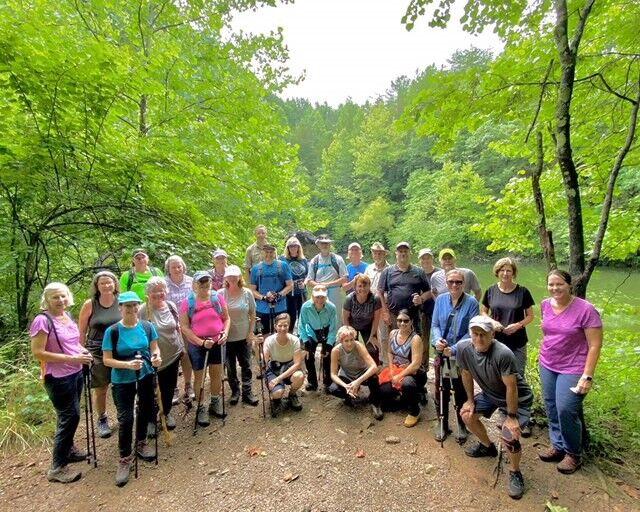 On July 21, the club traveled past Waleska to the Pine Log Creek Trail. This was a good hike with just enough challenge on a hot and humid summer day. The only disappointment was the uninvited appearance of some nasty stinging insects. Yellow jackets are very prevalent this year, so all hikers inside and outside Big Canoe are cautioned to proceed with care and be prepared. After this hike, several hikers refreshed themselves at Rocco's in Jasper.