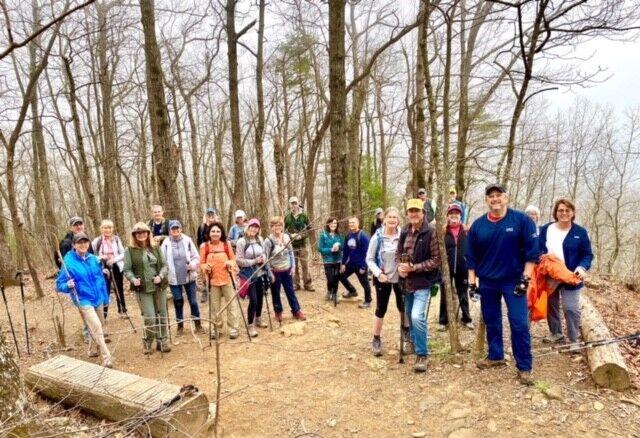 On May 20, the Big Canoe Hiking Club will do a more challenging hike to Brasstown Bald via Jack's Gap Trail. Our leaders report the distance as 5.8 miles and the hike as moderate. However, other hikers describe the distance is closer to 6.5 miles with an elevation gain of 2,200 feet.
The trail is in good shape but is more likely considered a hard rather than moderate hike. Ask one of our hikers after we return. However, the view from the top is said to be worth the effort. Club members plan to pack a lunch and eat at the top. One plus for this trail is the public bathrooms available at Brasstown Bald. Springtime hiking has many benefits with cooler temperatures, less bugs and springtime flowers.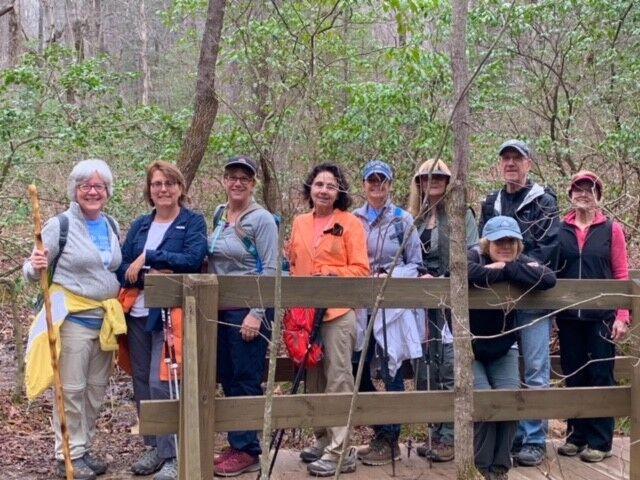 In April, the club visited Cloudland Canyon State Park near Trenton, Georgia, taking over most of the cabins and even a few yurts. We did a hike on arrival, Tuesday, April 20. We then settled into our cabins or yurts, grabbed dinner and met up for an exciting game of Dirty Hiker. In this "gift exchange," people wheel-and-deal for the item of their choice, sometimes ending up with a liquid treasure or a wacky joke gift. It was wonderful just to be sitting outside with friends around a campfire. On Wednesday, we hiked in the morning and evening. The waterfalls at Cloudland are an awesome sight, and all the trees were shining with new green growth. After a hardy day of hiking, it was time for dinner on our own followed by another gathering around the campfire with s'mores for dessert. Thursday morning, after a short morning hike, we packed for our return to Big Canoe. These overnight trips are very enjoyable and a great way to get to know your Big Canoe neighbors.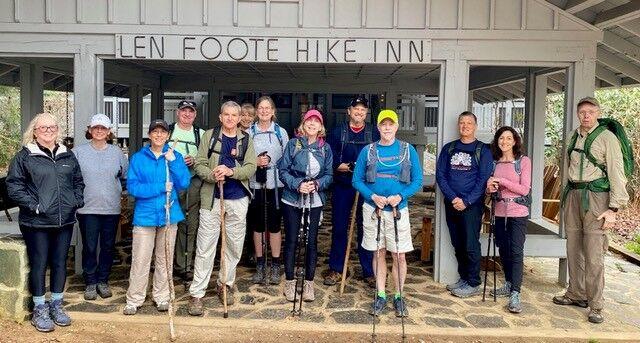 In March, the club did a loop trail to Len Foote Hike Inn and back. The weather was fine and many of our hikers thoroughly enjoyed this hike, a favorite of hike leader Mike Trimble who recently did the loop 2.5 times for a marathon distance of 26.2 miles! Our hike leaders are pretty amazing.
For more information on the Big Canoe Hiking Club, please email Laura Smith, lauramcsmith@gmail.com.