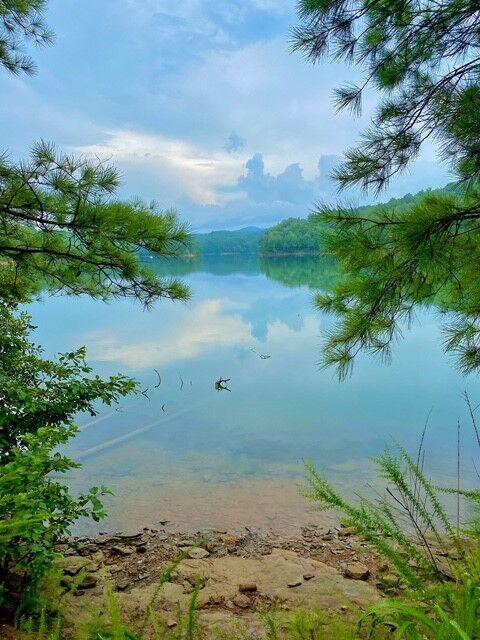 August and September were busy months for the Big Canoe Hiking Club and October is keeping pace with two events planned. Fall hikes are always favorites with our members.
On Oct. 6, the club will do a 7-mile, easy-to-moderate, out-and-back hike: Woody Gap to Gooch Gap. The trailhead, on Highway 60, is a popular starting point for hikes in either direction.
On Oct. 20, the club will return to the Johns Mountain Loop. This 5-mile loop hike is rated moderate, with a top point offering a panoramic view from a flat opening perfect for a picnic. The plan is to cook out and eat al fresco at trailside. Hopefully, one or both October hikes will provide views of fall colors.
In September, the planned hike to Emery Creek Falls was dropped due to potentially dangerous trail conditions: rocks, deep creek crossings and downed trees. Our inventive hike leaders substituted two hikes for one, both on Sept. 22. The first choice was Tesnatee Gap to Wolf Laurel Top Trail. This trail—a moderate-to-hard, 4.4-mile, in-and-out hike—was originally on the schedule for January but delayed by a road closing. About 75 minutes driving time away from Big Canoe, it is on the Appalachian ("Rocks & Roots") Trail just outside Helen. Though the overall elevation change is greater than 1,000 feet, the challenge is worth the effort with panoramic views of the Chattahoochee National Forest.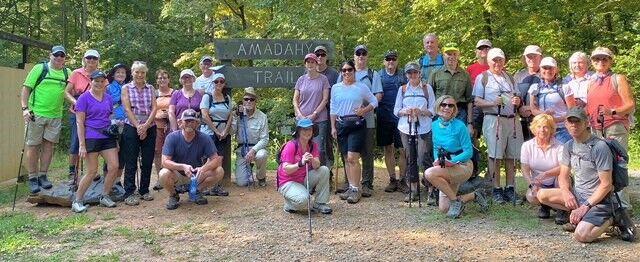 Our second choice on Sept. 22 was a hike starting and ending in Helen on the Unicoi State Park Trail. This is a 5.2-mile, out-and-back hike and is rated moderate. Both hikes are convenient to Helen's restaurants for an after-hike lunch and beverage.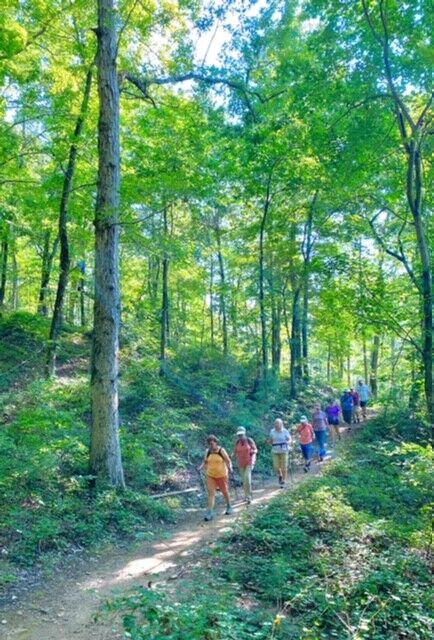 On Aug. 24, members assembled at the Beach Club for a social gathering, bringing appetizers, entrees and desserts and sharing time off the trail. We have a lot of new members this year, and this was an opportunity to get to know each other. On Aug. 25, the club hiked at Carters Lake on the Amadahy Trail. This trail is off Woodring Branch Road near Ellijay and is an easy day hike from Big Canoe. Pluses for this hike included shade, views of Lake Carter and a fairly flat trail.