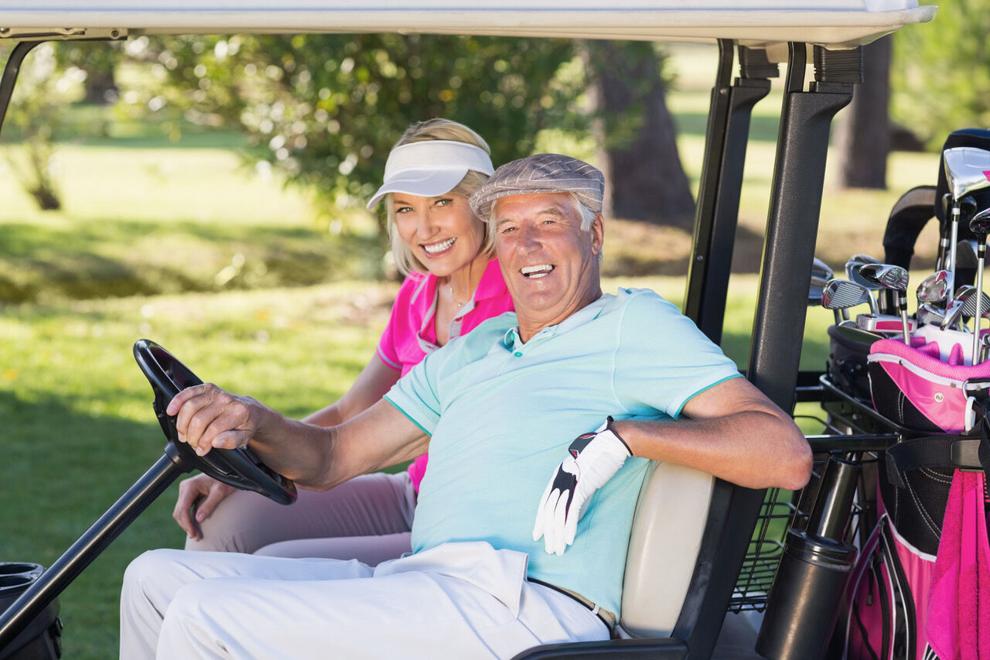 Couples golf in Big Canoe was, at one time, a big deal. With over 220 names on the email list, the couples golf program was, by far, the largest group of Big Canoe golfers. We even had our own representative seat on the Golf Committee.
The program once included 9-hole scrambles on Friday nights, once each month, followed by food, drink and camaraderie … maybe even a bit of fun jabbing. The program also featured 18-hole team tournaments on Memorial Day, Fourth of July, Labor Day and a Couples Club Championship. There was a match play event, a putting league and even a Christmas Party. There was also a weekly Sunday couples league. All of these events were supported by the couples golfers in Big Canoe and created tons of fun and opportunities to meet new friends.
            Because Jackie and I ran the program for so long, I still am approached by folks wanting to know why we don't have organized couples golf in Big Canoe any longer. My only response, up to this point, has been I did that job for a long time and don't want to do it again. Among the folks who have been actively involved over the years were Steve and Ann Young (now living in Florida), Kay and Pete Smith (living a lot of time in Florida), Greg and Laura Morris (now living in Texas). Still living in Big Canoe are Keith and Robin Sievers, Jim and Jackie Rice and Frank and Patti Dicus. All of these folks participated in the organizing of couples golf.
            Being an information pack rat of sorts, I reviewed some of our stats. The 9-hole monthly scramble brought 60 to 80 participants who then stayed afterward for food and drink. Our 18-hole events were filled every holiday with 80 to 100 participants. Food and Beverage hosted lunch afterward with grill outs, buffets and sandwich bars. In one particular year the couples golf program resulted in 725 18-hole rounds of golf with F&B participating after every event. Out lowest year in my stats was 634 18-hole rounds, and that low number was due to a host of rainouts of our Friday night scrambles.
            So, why is couples golf Missing In Action now? I think we simply need someone to step up and push it forward. Every group in Big Canoe has a leader or leaders who cat herd the group and represent them to the pros and the golfing community. We need a leader who can encourage and enthuse our pro shop to once again help organize a meaningful Big Canoe couples golf program. Come on guys, let's get it going again.
            Look for a survey to hit your inbox in the next few weeks that will help us gather the measure of interest in reviving the couples golf group.