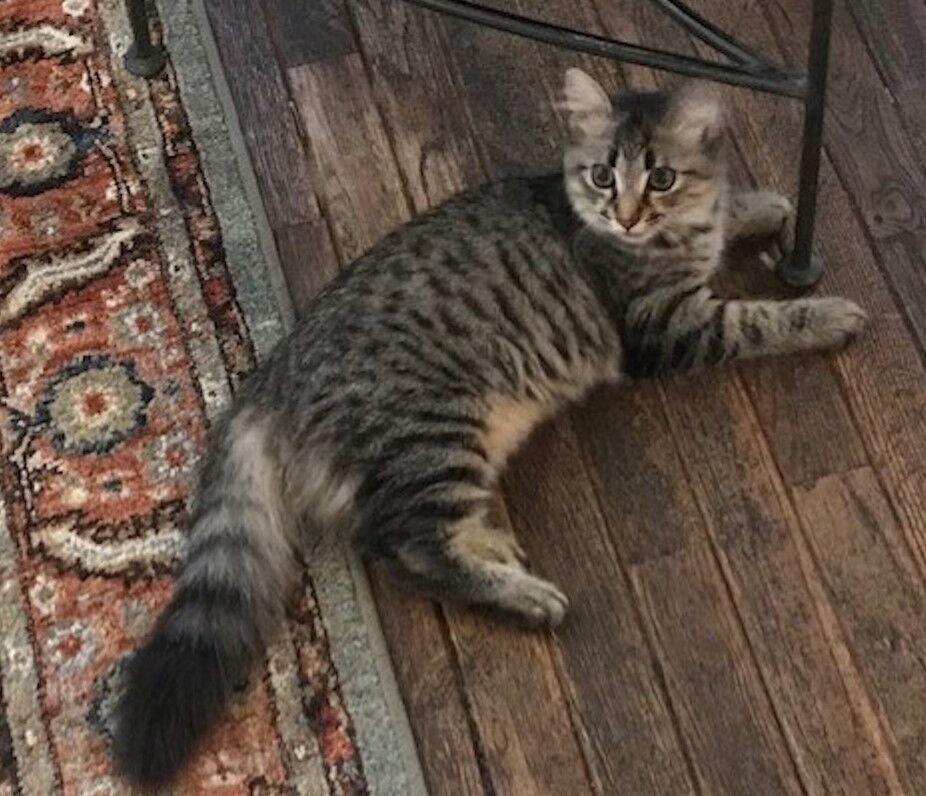 We begin with a general observation: There are some people who will say all cats are perfect. And in response, you might ask, "Who are these people?" Or, more precisely, "Who ARE these people?" And your suspicions about such starry-eyed idealists would be well-founded. Anyone who asserts the perfection of all felines risks being labeled a loon. Nothing but nothing is perfect, whether in the form of people, animals or things. Or plumbing, especially plumbing. After the weather this past Christmas, let's avoid discussing plumbing.
Now, where was I? Oh yes. I am here today to speak to realists who have an animal adoption itch with the goal of helping you scratch it. But rest assured; I tread lightly. A high level of subjectivity will rightly guide your decision, whatever I say. Your perfect cat would likely not suit someone else in the least, and the following suggestions are offered only as food for thought.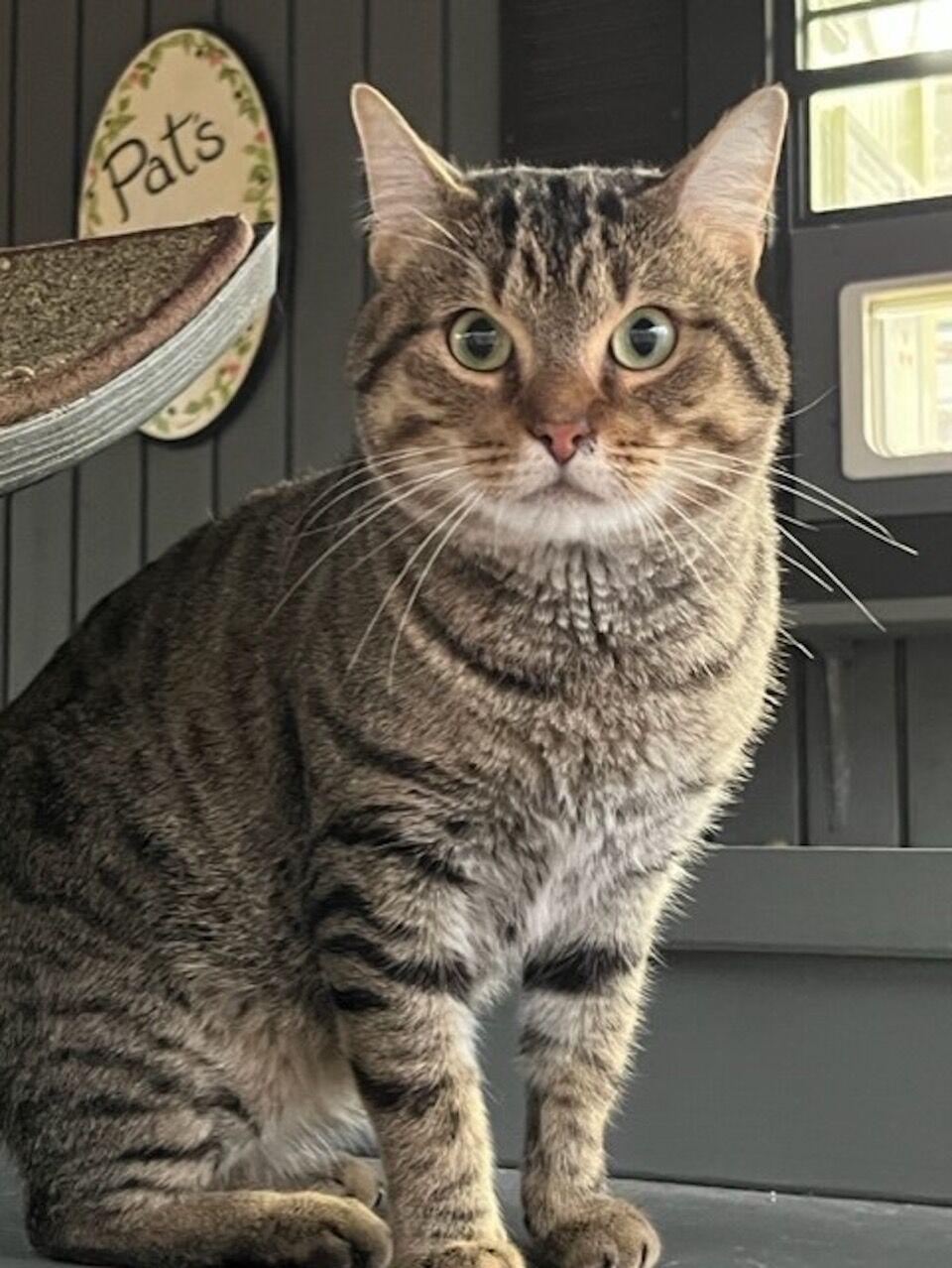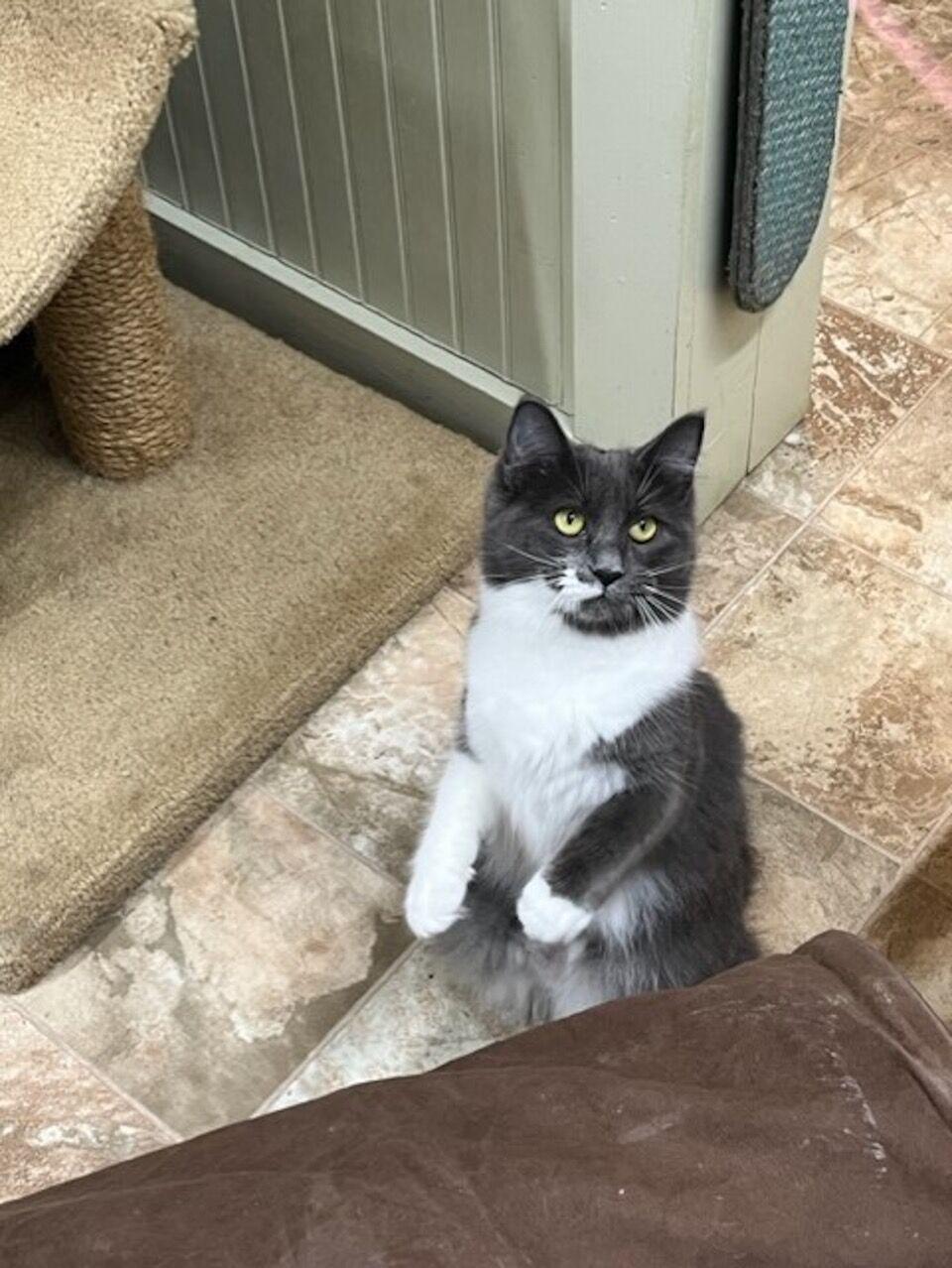 Personality
This is the first thing to consider because everything else stems from it. Shakespeare spoke of it as something more profound than looks or demeanor, something unique to the individual soul that, for the right companion, neither time could wither nor custom stale. You will know this indescribable quality when you see it, for it is true that love at first sight often occurs when you gaze on the animal that's meant for you. But answering a few questions might help you see it more clearly. Do you want an active, energetic cat who will entertain you with adorable antics and possibly encourage your more sedentary pets to exercise more? Or is a calm, gentle cat who finds contentment in a lap your ideal? A bit of both can be appealing, which brings us to the second point.
Age
Older people sometimes prefer a mature cat with a calmer personality. On the other hand, the unpredictable capering of children can alarm older, staid cats, while a kitten will delight in the fun. A kitten's energy and curiosity are endearing qualities, but a rambunctious child of any species occasionally breaks things, so put away those heirlooms, at least for a while. Maturity, along with neutering or spaying, always calms a cat, and you can look forward to your new playful friend becoming a tranquil companion as the years pass. At my house, we're still watching Sammie, our new kitten, greet each day with infectious elan. Our two older cats, resistant at first, now celebrate her enthusiasm. I should mention that Maggie's House, the cat sanctuary at BCAR, has cats of various ages and will pay for the spaying or neutering of kittens as part of the adoption agreement.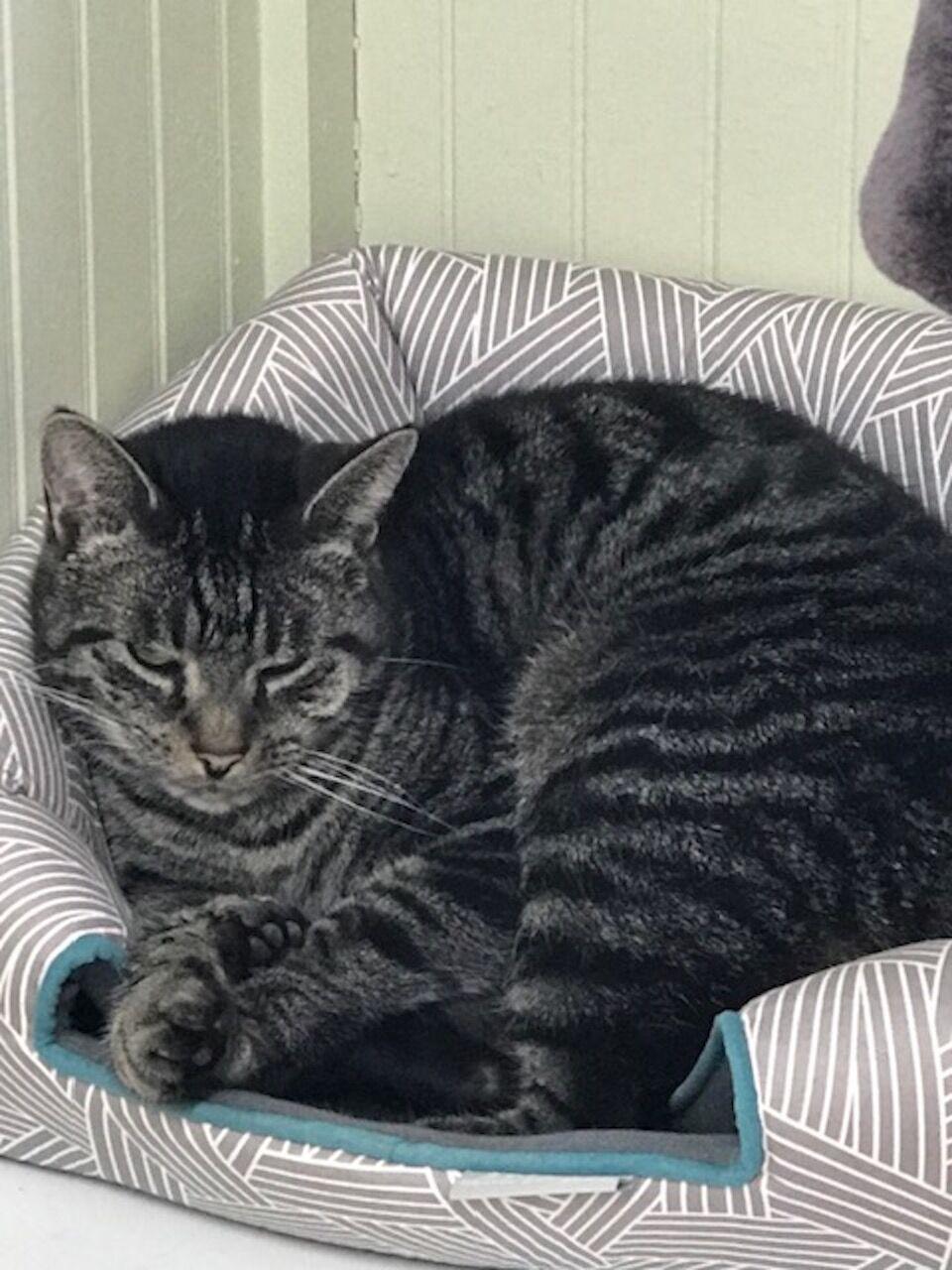 Compatibility
I mentioned the reaction of our two older girls to Sammie. Do you have other pets? If they're cats, do they get along with other cats? (The same question would apply to dogs.) Your pets are part of your family and have a say about who will join them. One of the beautiful things about Big Canoe Animal Rescue is our "home visit" policy that lets you have a cat as a guest for a while rather than a permanent resident. It gives you time to see if the newcomer likes everyone, including your pets, and gauge everyone's ability to adjust to the change. It almost always works out, and fairly quickly too, but, in the worst case, if it doesn't within a set time, you can bring the cat back to the shelter.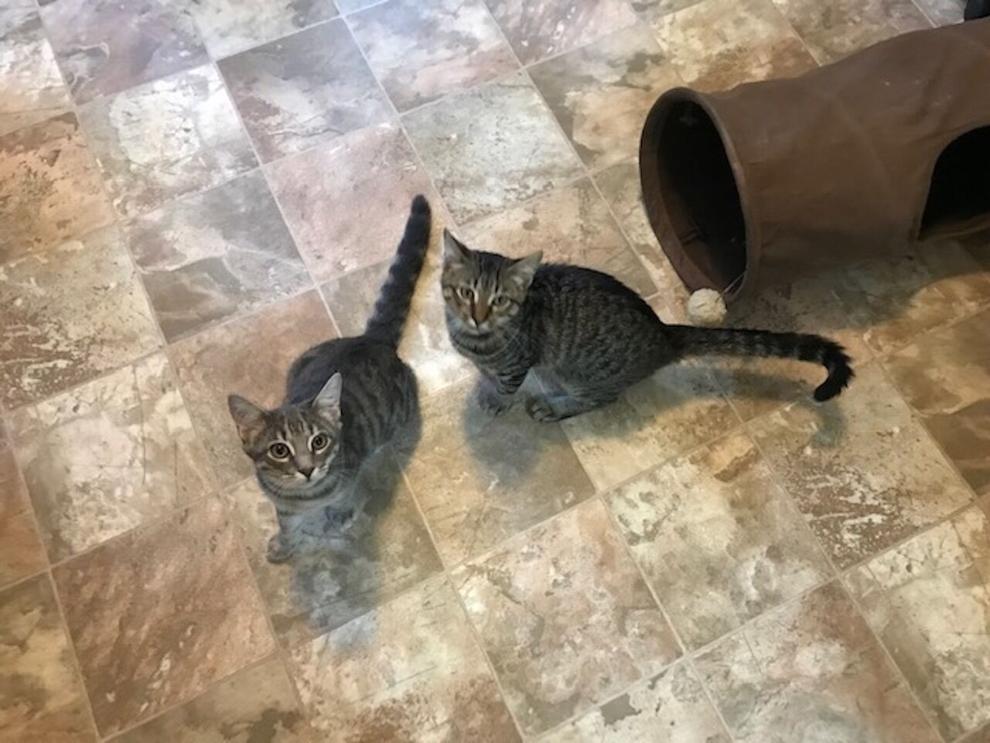 Appearance
And, finally, there is the matter of appearance. And we'll assume this aspect isn't one of aesthetics, for you'll find the cats most peculiar to the eye are always the ones with the biggest hearts (see "Personality" above). No, this has to do with apparel, and not as a matter of fashion but of the coat. All cats should be brushed regularly, but a long-haired one requires it more frequently to prevent knots and promote sheen. Also, a short-haired cat usually sheds less. The good news is Maggie's House always has cats with various coat lengths.
Recently a lovely Big Canoe resident adopted two cats who had come to the shelter as kittens four years ago. Shy with strangers and proving a little difficult on a home visit, Dale and Roo returned and seemed fated to live their lives at Maggie's House. Then, a kind lady wooed them with daily visits that gradually won their trust and, finally, their love. There are no cloudy days at her house now. Of course, not everyone has the time or patience for her approach. We're lucky that most cats respond right away to affection. Dizzy and Izzy are two playful 9-month-old kittens whose purring can be heard in Marble Hill when they receive a kind word and feel a gentle hand.
The photographs for this article show Maggie's House has cats in all sizes and colors. We're here to help you find the one that best fits your home, age and lifestyle.
BCAR is a 501(c)(3) nonprofit, no-kill shelter for homeless dogs and cats found in the Big Canoe community, providing them with a safe, healthy and positive environment until they are adopted into their forever, loving homes.