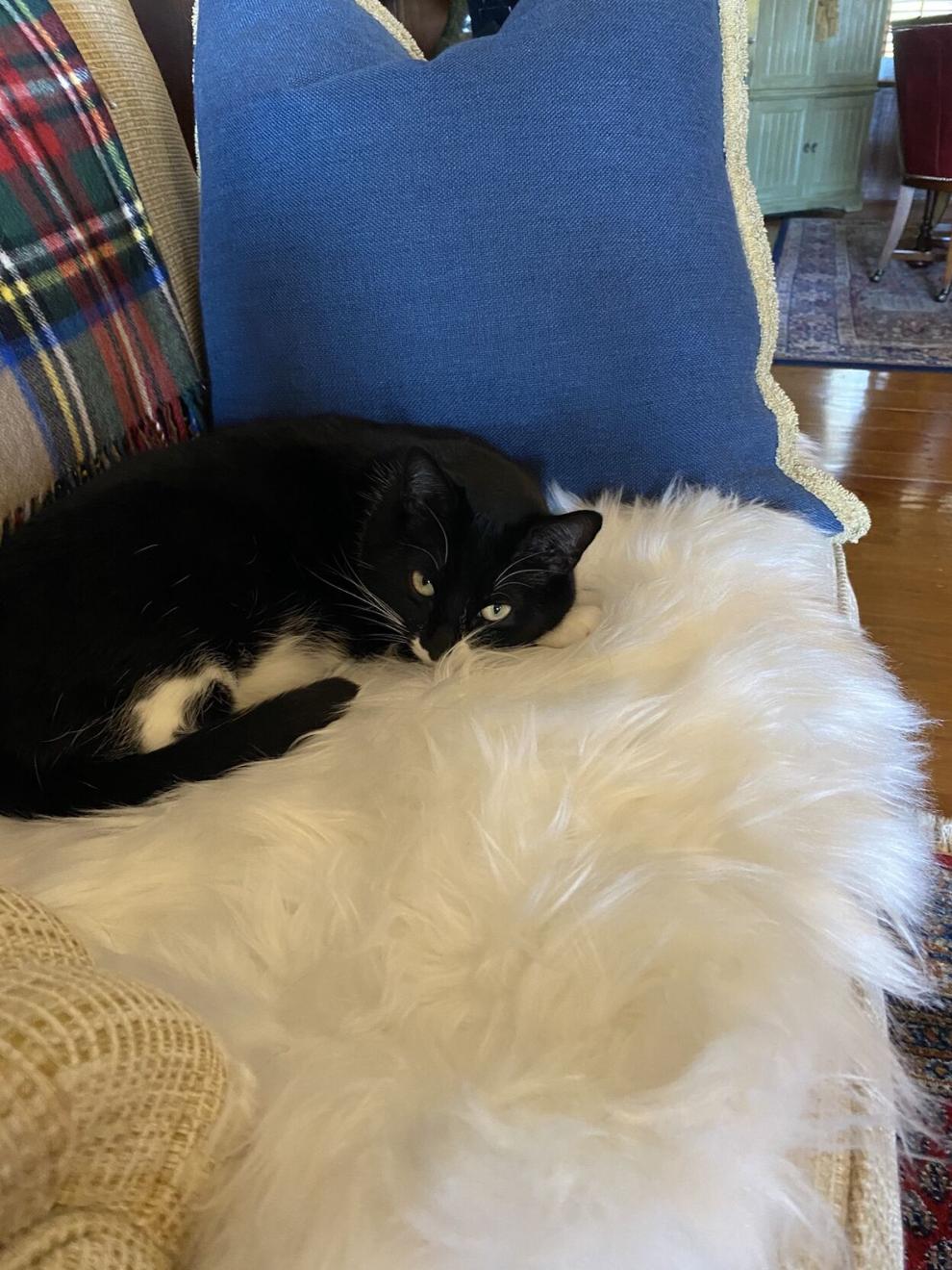 In March 2019, a tuxedo cat was spotted "hanging around" in the Columbine Drive area of Big Canoe. On the advice of a friend, the residents who spotted it contacted Big Canoe Animal Rescue for assistance. Our plan for a situation such as this was put into action. A photo of the cat was posted on the Big Canoe Facebook pages in search of a possible owner. In addition, the photo and information were sent to area rescues for the same reason. The residents established a feeding station in order to keep the cat in the area and in preparation for trapping if an owner was not located.
When no one came forward to claim the kitty and it was comfortable eating in the determined area, a humane trap was set. In these situations, BCAR will lend a trap to the resident and assist in setting it up, if requested. The residents had named the kitty Coleman and were fairly confident it was a male. They transported him to the vet to be checked out, neutered and vaccinated. To everyone's surprise, Coleman was a female! And she had been previously spayed, indicating she must have belonged to someone at some point.
Upon returning to Columbine Drive, Coleman decided she would really like to befriend these kind folks and take up residence there. She is now a loving and dedicated housecat, no longer living in fear in the outside world.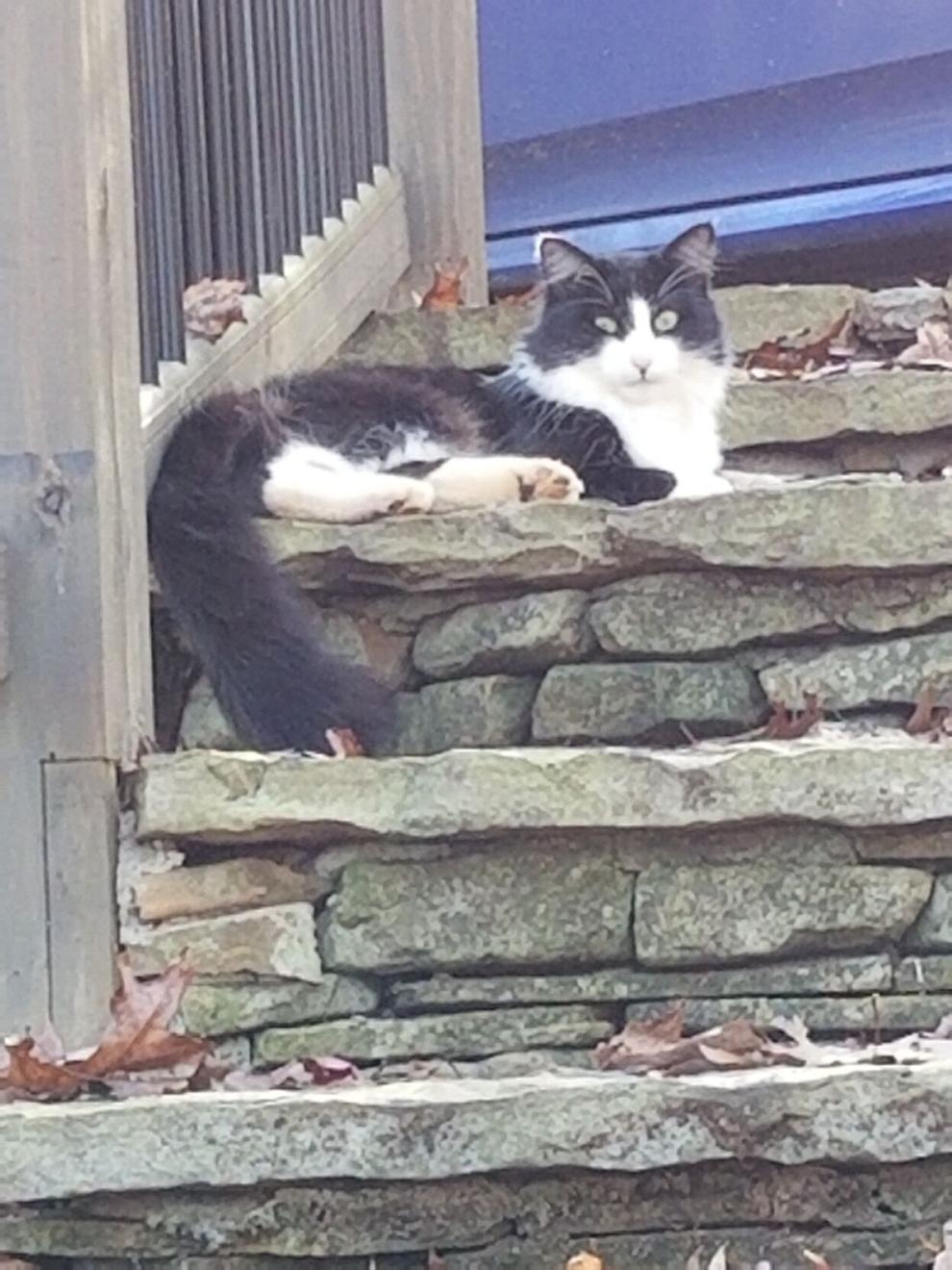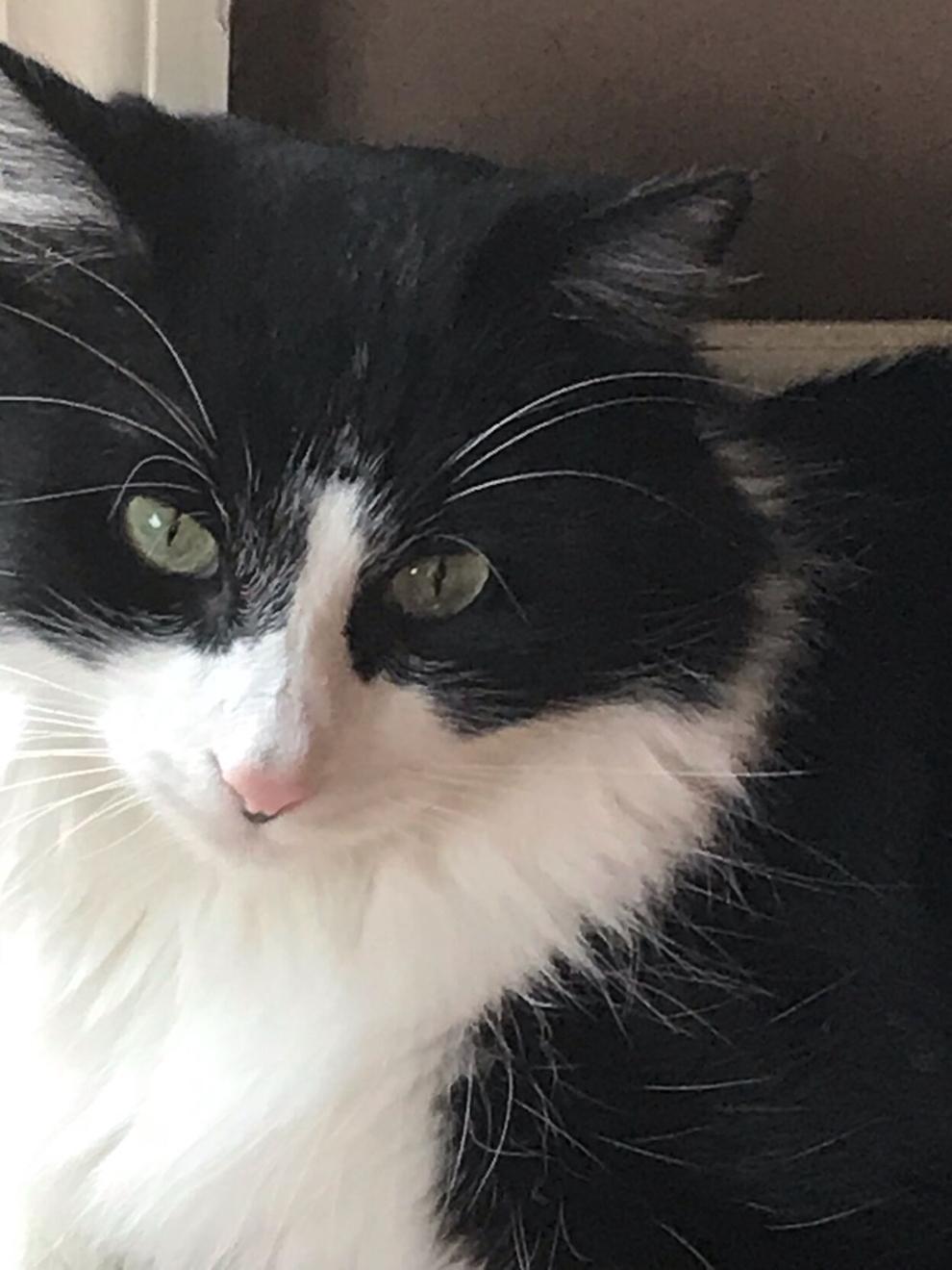 There are many stories such as these about cats in Big Canoe. In corroboration with residents, BCAR can help these animals to either become household pets or to live safely as feral cats. Jesse arrived in the Sconti Ridge area this past December. He was hungry but very shy and afraid. The homeowners contacted BCAR and began feeding him in preparation for trapping. Before trapping, food should be withheld for 24 hours. This does not harm the cat and makes it much more likely it will go into the trap. Jesse was easily trapped and was tested, neutered and vaccinated the next day. He was returned to the area where he was trapped.
Jesse now lives outside at the residence, has a dedicated outdoor shelter, food and water. He is an example of the procedure TNR: trap, neuter, release. If a cat is trapped, vetted and determined to be unadoptable, it must be returned to the area where it was trapped. Relocating cats will endanger their lives; less than 50% of relocated cats survive the relocation. Releasing cats in a different area constitutes animal abandonment and is a crime in the state of Georgia (see Frida's Foundation website).
Sadly, there are cats found in Big Canoe that have been abandoned or dumped here. One such example is handsome Midnight. Found on Red Oak Point, he was quite shy but would come when he was called. He was easily trapped and after neutering was determined to be very adoptable. He came into Maggie's House—BCAR's feline shelter—and was quite friendly, lovable, curious and playful. He was definitely a cat who had been a pet at some point and was abandoned/dumped in Big Canoe. He was adopted by a Big Canoe couple who also spend some time in Atlanta. They are so in love with him and he is a very happy, healthy and content boy. He is also extremely handsome!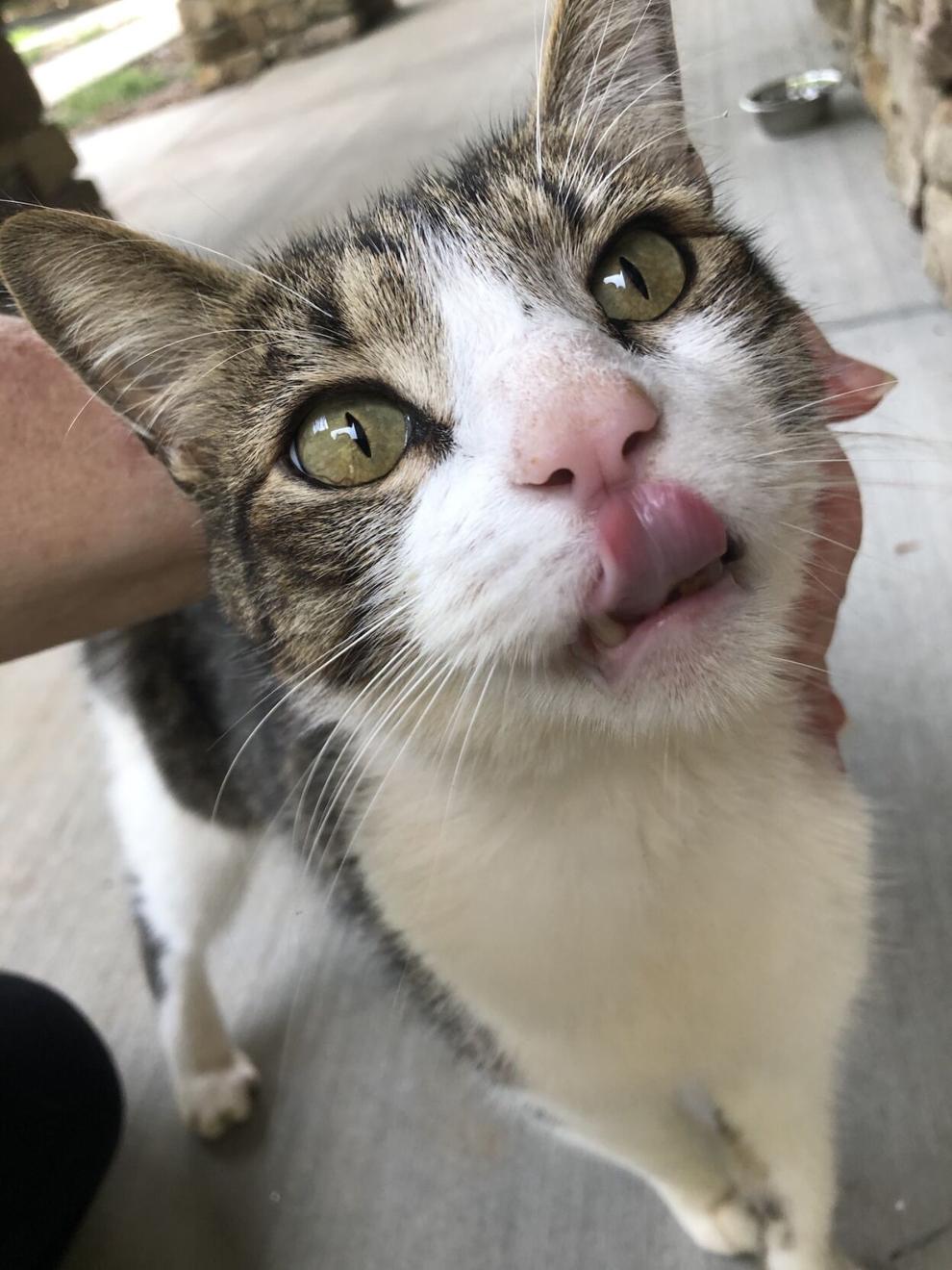 Among others with happy endings is Blaze, the male cat found at the fire station in July 2020. A very friendly boy, he was neutered, recovered in a foster home and was adopted from there by an Atlanta family who also have property in Big Canoe. Amber and Olaf, a mother and kitten abandoned/dumped on Cherokee Trail, have now both been adopted and are very happy in their new homes.
The list continues; we are very glad to have helped to rescue many felines and placed them in forever homes. If you find a cat or kitten in Big Canoe, please contact us, www.bigcanoeanimalrescue.org or 706-268-1346, so we can assist you. Many times, posting a photo and the place where the animal was found on Facebook will locate the owner. If that is not successful, we can help start the rescue process described above.
This article reiterates the necessity for people to spay/neuter their pets. Female cats can breed three times a year and have an average of four kittens per litter. Dogs can breed twice a year with litters of six to 10 puppies. In seven years, one unspayed female cat and her offspring can produce 420,000 cats and one unspayed female dog and her offspring can produce 99,000 dogs. Frida's Foundation is a Georgia-based group doing great work with cat colonies throughout the state. The website, www.fridasfoundation.com, has a wealth of information about what is being done for cats and kittens in the state and how we can help.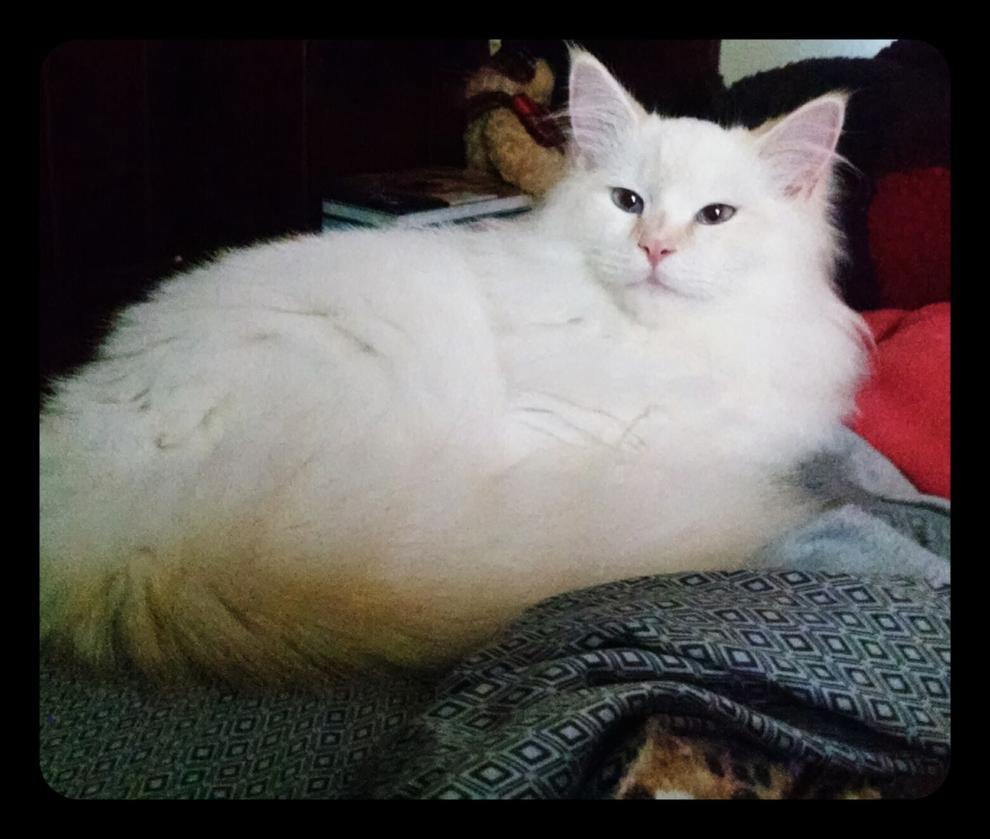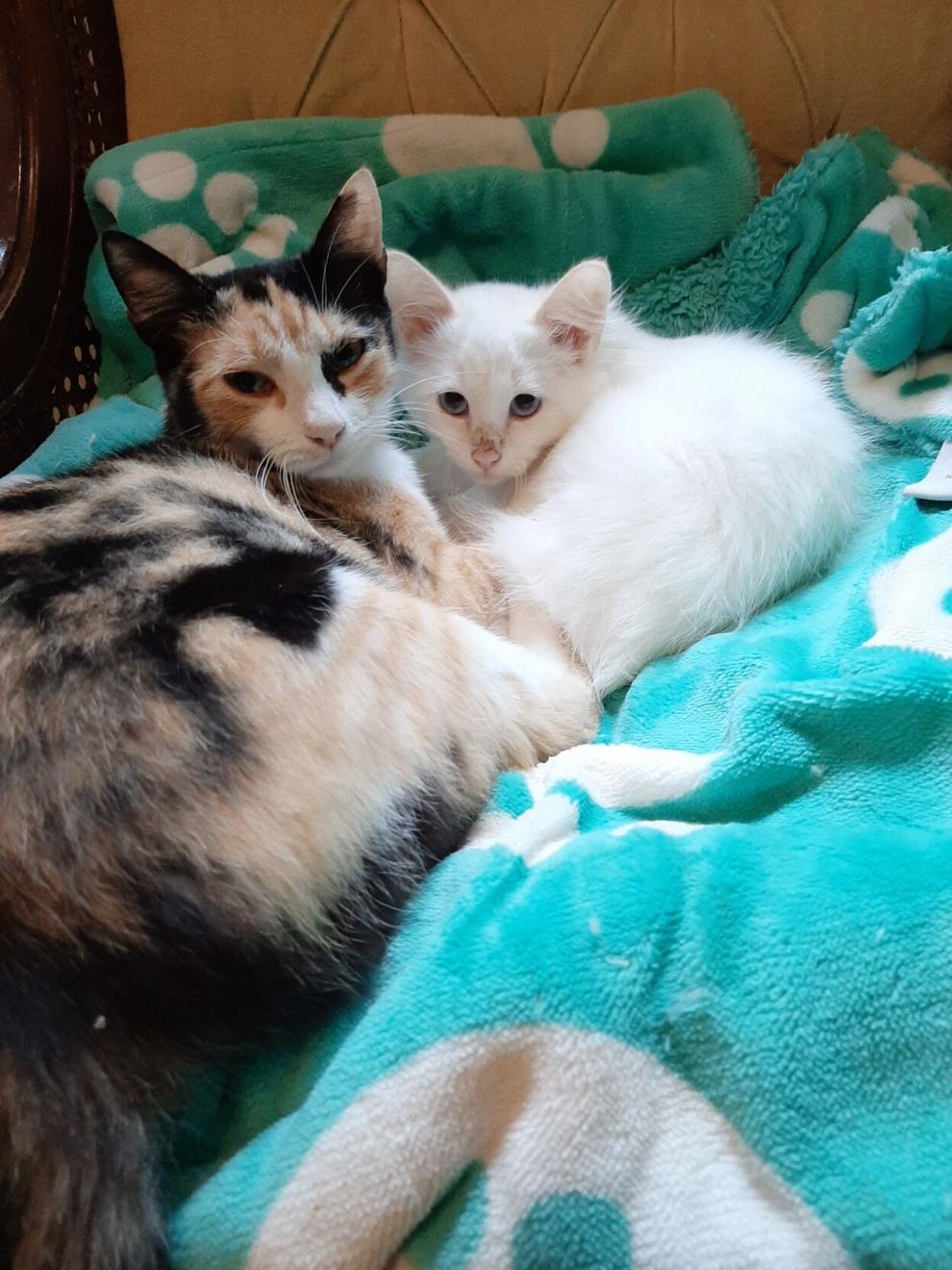 If you encounter a stray cat or kitten please be kind to it and seek help. Remember: These animals are in no way responsible for their plight, and they deserve a second chance at a good life.