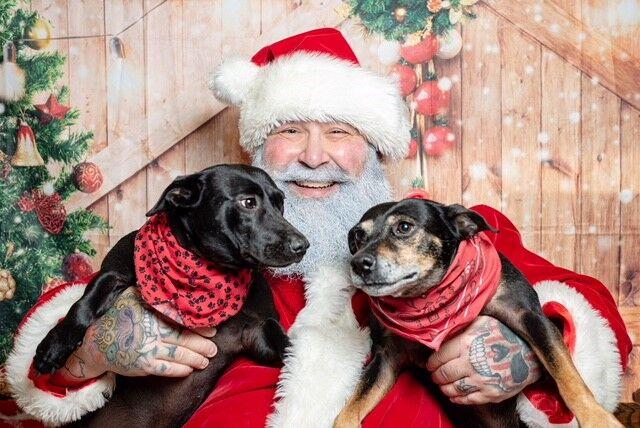 The BCAR dogs heard the volunteers talking about the current supply chain backups and how everyone should order Christmas gifts early this year. They insisted we arrange for Santa to pay us a visit this week. Santa asked each of the dogs what they wanted for Christmas. These dogs were so excited to share with Santa their dreams for the future and the things they want the most. Below is what Santa reported back to us.
Beanie is a black-and-tan, short-haired, 9-year-old, male miniature Doberman pinscher mix weighing 31 pounds. Squirrel is a black, short-haired, 4-year-old, female dachshund mix weighing 32 pounds. According to Santa, these two want a home of their own. They came into BCAR together and would like to stay together. Their sleeping arrangements prior to coming to BCAR were not the best. They have since formed a tight bond with the bed BCAR provided and can be found snuggling there most of the time. Not having a warm bed big enough for the two of them is a deal-breaker according to Santa. They would love to have someone care enough to put a blanket over them before they go to sleep on cold nights. Beanie and Squirrel also love to go for walks. They would like to have sweaters to wear if it is cold. These two characters are a joy and are adorable. They will make fabulous, loving companions.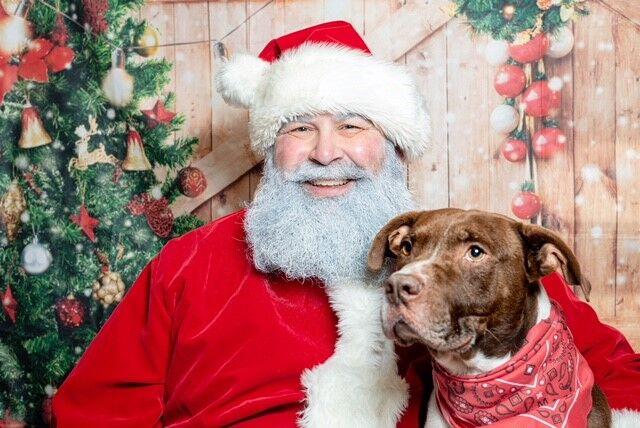 Zeus is a very handsome, brown-and-white, 6-year-old, male boxer mix weighing 58 pounds. He loves to play with balls and can be found with one in his mouth most of the time. He told Santa he would like a nice collection of balls in all sizes and colors—with and without squeakers. He wants people of his own who he can be around all day. That's it. Zeus is handsome, obedient, trained, loving and a good walker. He is an awesome dog! Anyone would be lucky to have Zeus in their life.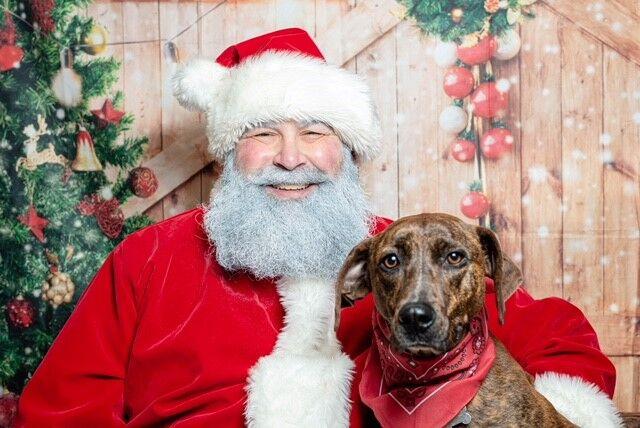 Brody is a very handsome, brindle, 18-month-old, male Plott hound mix weighing 40 pounds. Santa said he wants a forever home—a family to love and take care of him and go on walks with him. He would love a fenced-in backyard or a deck from which he can watch for critters. Brody completed 12 weeks of physical therapy since coming to BCAR with a broken hip and is doing really well. In the Diamond Dog Park during field training this week, he got the "zoomies" and ran a few figure-eights at top speed, something he never could have done a few months ago. He is a gentle, sweet, loving, low-key dog and would make a great walking companion.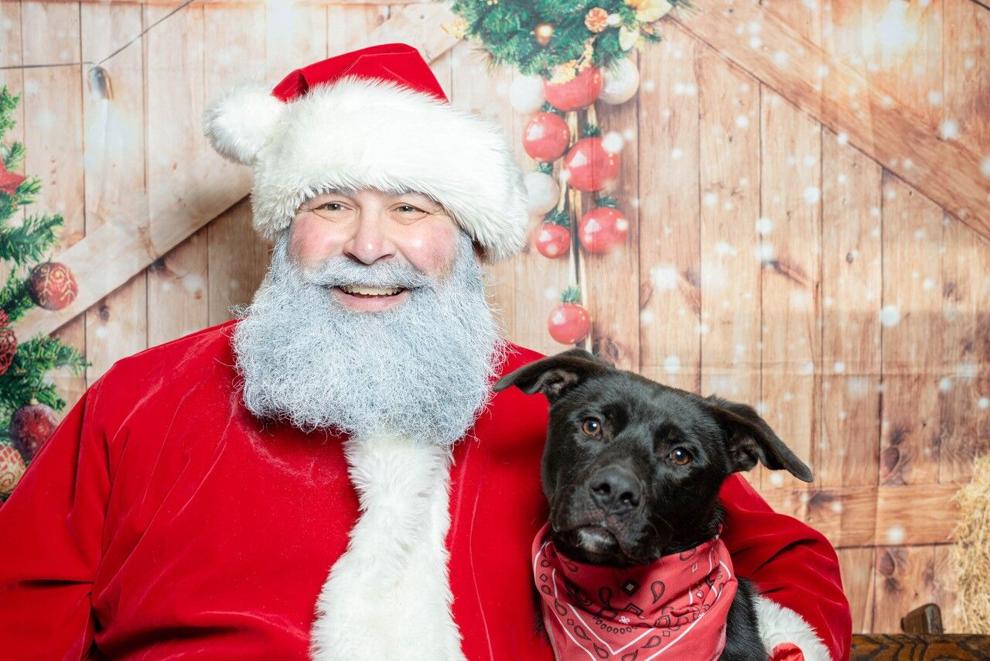 Jameson is a black-with-white, 8-month-old, male Lab mix weighing 38 pounds. He told Santa he would really like to see more of the world. He and his brother Whiskey were born at BCAR and have only known BCAR their whole lives. He has heard stories from other dogs about life in a home with people who will take care of him and play with him all the time. Jameson told Santa he would like to give that a try.
Whiskey is also a black-with-white, 8-month-old, male Lab mix weighing 37 pounds. Santa said Whiskey also wants to give a forever home a try. He likes playing and running with other dogs, so he would love to go to the dog park every week.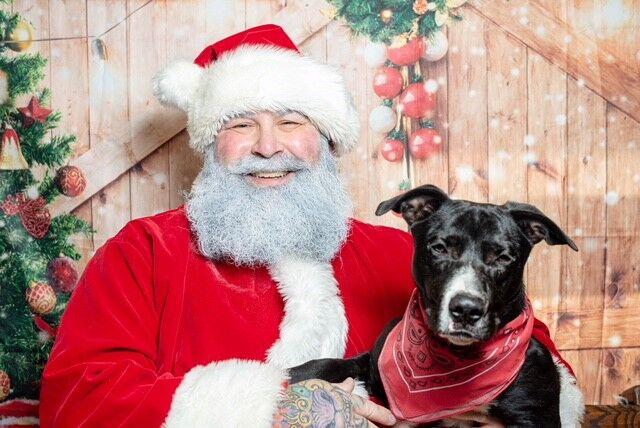 Both Jameson and Whiskey told Santa they would like a home where the people will feed them all they want to eat and give them treats all day long. Like Jameson, and most Labs, Whiskey is always one meal away from starvation. They have both completed a series of training classes with Doris Dressler and would love to continue their education. They want to be as smart as Buster and Zeus. These two are more fun than a barrel of monkeys, and have a zest for life—typical puppies!
Buster is a black-and-white, 9-year-old, male Boston bull terrier mix weighing 44 pounds. Buster told Santa he really does not want much for Christmas; all the people he loves are at BCAR. He is happy at BCAR and has been here close to four years. The exception might be if one of the volunteers he loves wanted to take him home. He said that would make him very happy and the only way he would want to leave BCAR. Buster is a fantastic dog—gentle, loving and well-trained. However, he is shy and nervous around people he does not know well.
BREAKING NEWS: Buster got his wish. He was my Christmas wish and I took him home with me.
Do not tell the dogs but Santa was BCAR volunteer Gene Pennington. If you want to find out more about any of these dogs, or if you want to make one their dreams and wishes come true:
- Call BCAR at 706-268-1346.
- Check the BCAR poster in the Big Canoe postal center.
- Go to www.bigcanoeanimalrescue.org.
- Check us out on Facebook.
- Come to our open house every Saturday, 11 a.m.  to 2 p.m.
- Volunteer!
BCAR is a 501(c)(3) nonprofit, no-kill shelter for homeless dogs and cats found in the Big Canoe community, providing them with a safe, healthy and positive environment until they are adopted into their forever, loving homes.