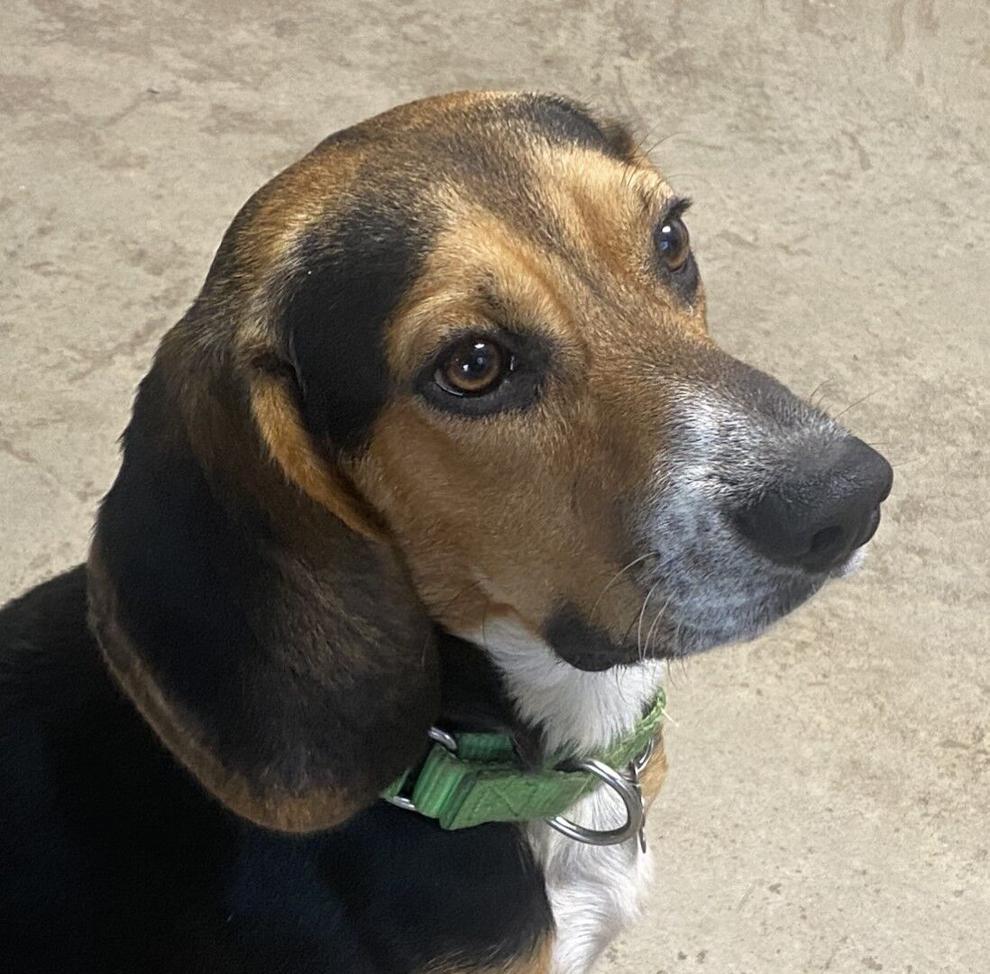 Last week, BCAR found a 2-year-old, black-and-tan, 31-pound male dog hanging around the roundabout on Steve Tate Highway. We named him Elvis. Dr. Habermann said he is a beagle/basset hound mix, although some people would say he is nothing but a hound dog. Elvis looked so lost and sad you would think he had just checked out of the Heartbreak Hotel. I have a suspicious mind, and wondered if Elvis' owner dumped him. If they did, then they are the devil in disguise.
Elvis had no collar, tags or chip. We searched for Elvis' owners, working with the Pickens County Animal Shelter. We took Elvis to Dr. Habermann to get vaccinated, tested for heartworms (negative), and have him neutered. He has settled in well at BCAR. Elvis is a typical beagle: happy, very inquisitive, playful, friendly, energetic, smart and affectionate—a big hunk of love.
If you are lonesome tonight, I suggest you come to BCAR and check out Elvis. It is now or never. I suspect you can't help falling in love. I think after spending time with Elvis you will surrender and say you want him, need him and love him. I guarantee you will not have a blue Christmas if you adopt Elvis. So, don't be cruel and let Elvis be your Teddy bear.
BCAR will keep Elvis until we find him a suitable forever home, unless I find him chewing on my blue suede shoes! Since I have volunteered at BCAR, we have had several stray beagles spend time with us. They are adorable and have wonderful personalities. I am glad we were able to spend time with each of them. Viva lost beagles!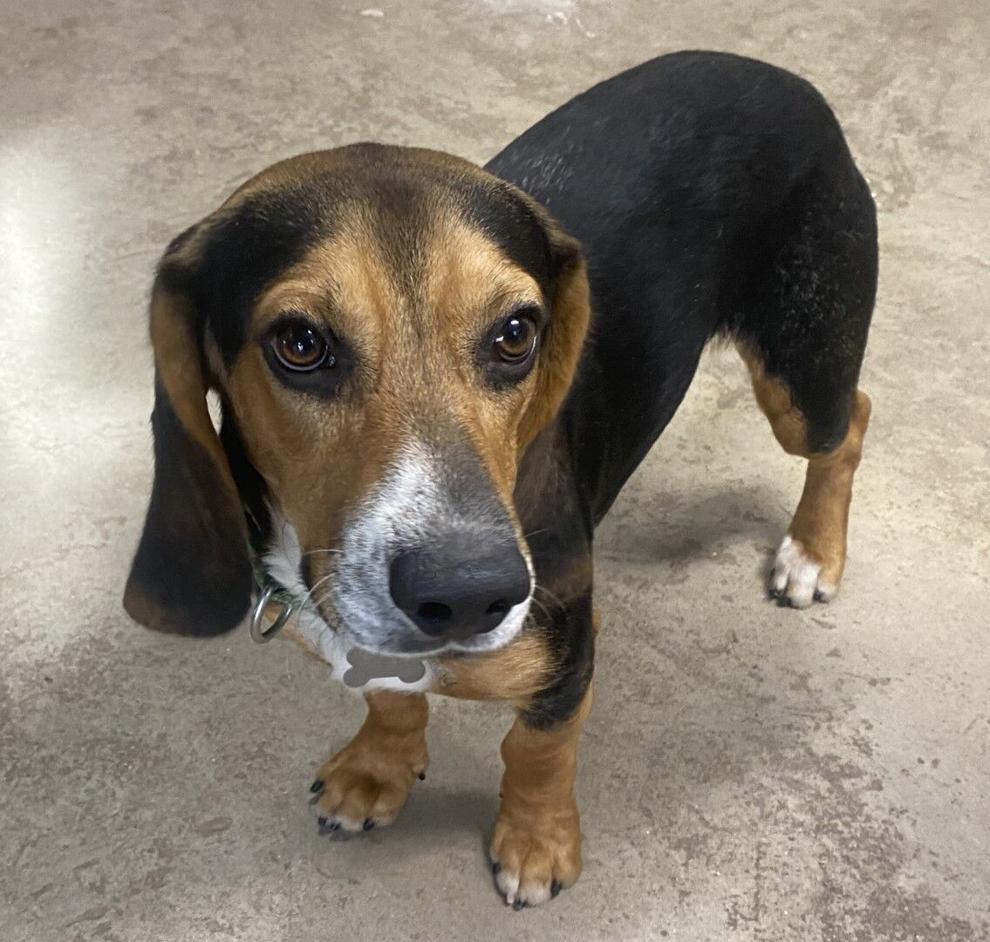 The BCAR Board expresses their gratitude to all BCAR volunteers: the dog kennel duty volunteers, the dog field training volunteers, and the cat volunteers. Their jobs are 24/7/52, with no time off for holidays. Your dedication, devotion and love for the BCAR dogs and cats are humbling. You guys are awesome!
The BCAR Board and volunteers also thank all who contribute to BCAR. We are in the midst of our annual fundraising and hope you will consider donating to us this year. Your contributions allow us to help stray and homeless dogs and cats in Pickens and Dawson counties. As examples, your contributions have allowed us to do the following during the past 12 months:
Remove pellets from Jackson and April when they arrived at BCAR;

Help puppies Jabu and Asha overcome parvo, coccidia and giardia;

Save Matilda's right hind leg;

Treat Marshall, Princess Maddie and Aspen for heartworms;

Continue treatment of Whiskey's juvenile cataracts;

Help Jojo regain her sight by having her cataracts removed;

Feed 23 dogs in Pickens County as part of BCAR's Outreach Program; and

Find forever homes for 74 dogs, puppies, cats and kittens thus far in 2022.
To spend some time with Elvis or any of the other dogs and cats at BCAR:
Call BCAR, 706-268-1346.

Check the BCAR poster in the Big Canoe postal facility.

Go to bigcanoeanimalrescue.org.

Check us out on Facebook.

Come to Open House every Saturday, 11 a.m. to 2 p.m.

Volunteer!
BCAR is a 501(c)(3) nonprofit, no-kill shelter for homeless dogs and cats found in the Big Canoe community, providing them with a safe, healthy and positive environment until they are adopted into their forever, loving homes.
Writer's note: The song titles of 15 of Elvis' most popular songs were used in this article including: "Hound Dog" (1956); "Heartbreak Hotel" (1956); "Suspicious Minds" (1969); "(You're the) Devil in Disguise" (1963); "A Big Hunk O' Love" (1959); "Are You Lonesome Tonight" (1960); "Surrender" (1961); "Can't Help Falling in Love" (1961); "It's Now or Never" (1960); "I Want You, I Need You, I Love You" (1956); "Blue Christmas" (1957); "Don't Be Cruel" (1956); "(Let Me Be Your) Teddy Bear" (1957); "Blue Suede Shoes" (1956); and "Viva Las Vegas" (1964).