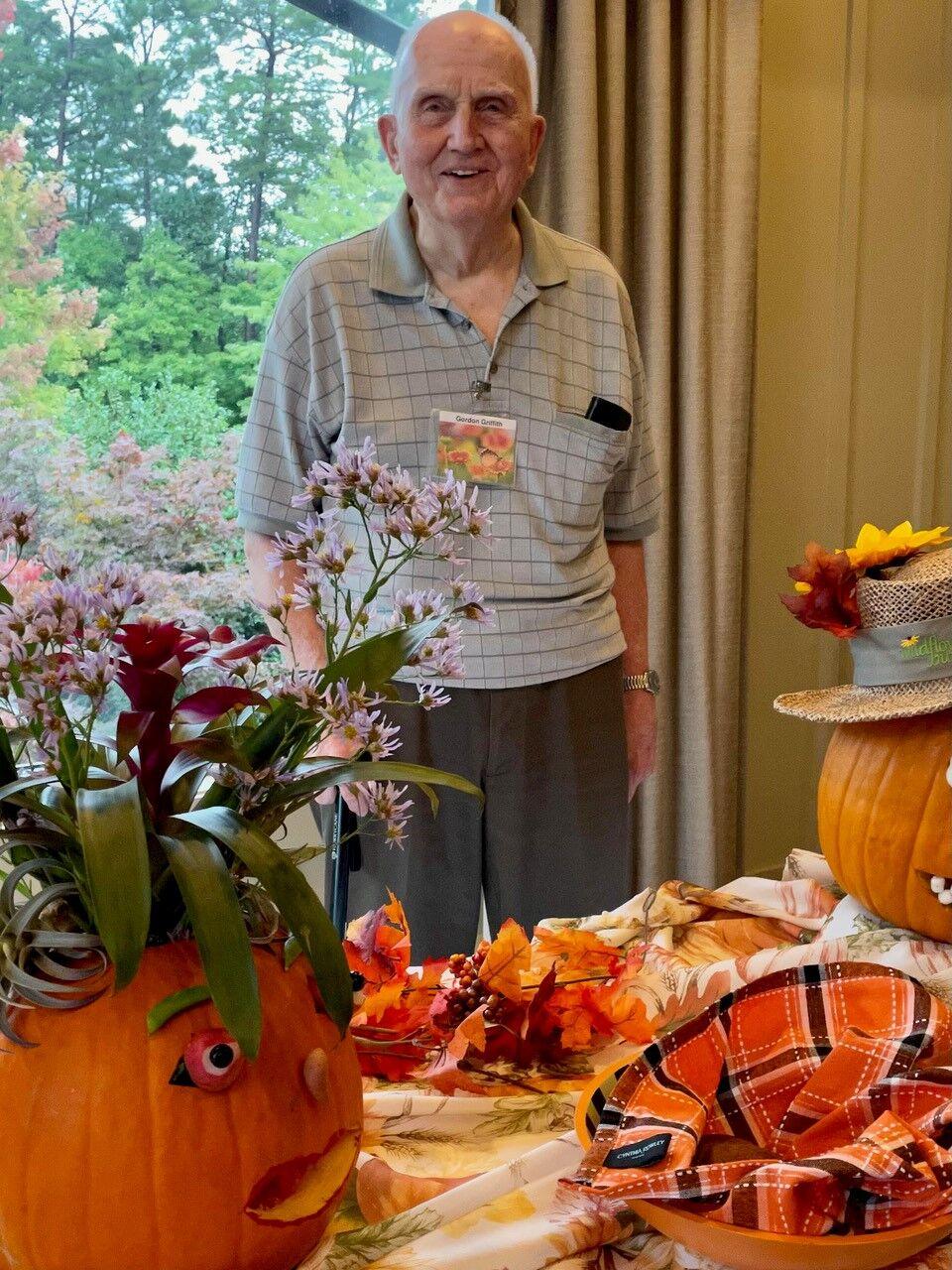 Wildflower Bunch Garden Club has only one remaining event in 2021, and it is for members only, so don't wait to join us if you have a passion for preserving the beauty of Big Canoe and enhancing your gardening skills. To join WFB, visit the website, www.wildflowerbunch.com, or the Facebook page for up-to-date information.
Early in October, we welcomed Gordon Griffith who spoke about the "Flowers in Big Canoe." Gordon has been an active member of the WFB for many years and was the first male member as well as serving as the president in 2009. In 2010, he participated in the restoration of Big Canoe's McDaniel Meadows, helping reestablish many of the native plants there today. He has identified and photographed over 100 native species, and he graciously shared a list of them after the meeting.
Gordon recommended the following two resources for more information: "Wildflowers of Tennessee, the Ohio Valley and the Southern Appalachians" book; and the PictureThis app to instantly identify plants.
Later in October, WFB hosted a relax-and-unwind Wine and Cheese Party where members enjoyed a "get to know your neighbor" event.
We extend a special invitation to join "Keep Pickens Beautiful" to those interested in taking care of the roads surrounding our Big Canoe community. We are proud to announce by the first of October, committee members spent 71.5 hours collecting 72.5 bags of trash along Steve Tate Highway. Each volunteer decides her own schedule, and we thank Martha Croft and Ina Duecker, as well at Susan and Bob Knight, for their dedication to keeping the road trash-free. Special thanks are extended to Robyn Bish, who individually has worked over 24 hours to collect 29 bags of trash. All volunteers are welcome to help maintain the beauty of our community entrances.
Remember to join us at our final event of 2021: Nov. 17 Members Only, Gather Together Bazaar at The Chimneys. You won't want to miss this fundraising event with wonderful gifts and goodies to take home. Food and cocktails will be available as well.
Come grow with us and join our group by reaching out to Membership Chair Sue Ouderkirk, souderkirk@yahoo.com. The Wildflower Bunch membership is open to any Big Canoe resident and is available throughout the year. Look for announcements for many more exciting events to come in 2022.