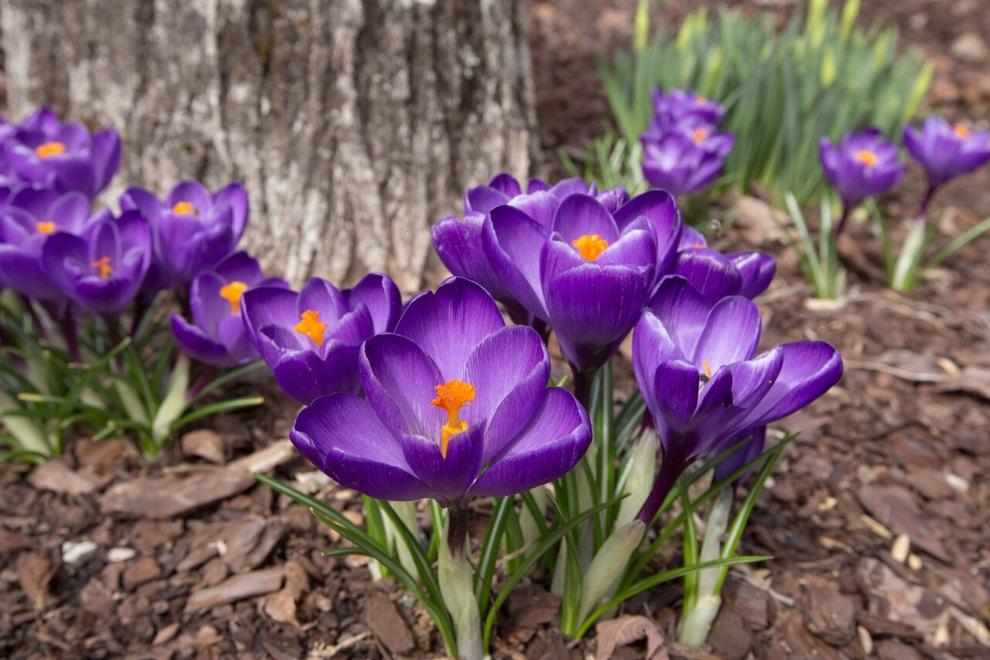 As we head into October, you may think gardening is over, but there is still plenty of planting yet to be done, and now is the perfect time to prepare your garden for next spring. And who doesn't enjoy the cooler temperatures that make your afternoon of gardening even more pleasant.
Consider what spring-blooming bulbs you want popping up next year. They need to be in the ground before the first freeze, which is from October to mid-December. Fall is the perfect time to  plant shrubs and trees because the soil is warm and the air temperature is cool, which encourages root growth. If a dry spell hits, keep watering your newly planted shrubs and trees until the ground freezes.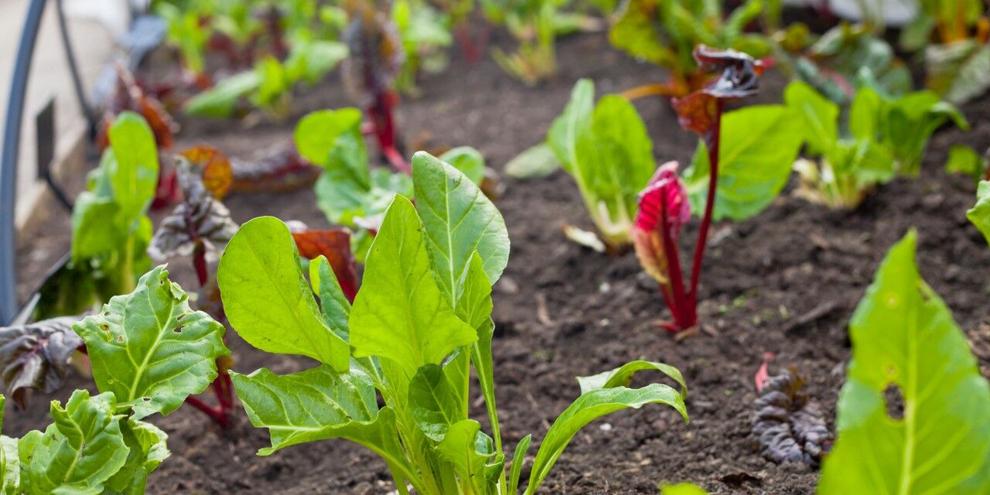 Some fall vegetables should be purchased as transplants because they mature slower. These include broccoli, Brussels sprouts, cabbage and cauliflower. Vegetables that can be planted as seeds include beets, bunching onions, carrots, collards, kale, lettuce, mustard, radishes, spinach, Swiss chard and turnips.
Here is a typical list of what you can plant in October:
- Pansies. These bright annuals tolerate frost and can last all winter—even into early spring.
- Kale. Kale loves cool weather. You can enjoy baby kale planted from seed because it matures in about 50 to 60 days.
- Garlic. Get your garlic in the ground now. You can choose from soft neck types consisting of many cloves or hard neck types that are easier to peel.
- Tulips. Tulips are beautiful in a spring garden, but they need some protection from critters who like to eat them. Consider shielding them underneath less tasty bulbs, such as daffodils, or put them in a container covered with chicken wire.
- Crocuses. These cheery cup-shaped blooms are some of the earliest bulbs to bloom and have a nice visual impact when planted in mass.
- Arugula. In warm climates like ours, arugula can be ready to pick in as little as 30 days after planting.
- Irises. These late-spring bloomers come in every shade imaginable. Plant them barely below the soil surface or they won't bloom well.
- Flowering shrubs. Consider forsythia, lilacs, hydrangeas and butterfly bushes.
- Hellebores. These perennials bloom in late winter to early spring. The may look fragile but they are tough and long-lasting.
- Shade trees. It's time to plant deciduous trees. Be careful not to plant them too deep and add mulch to keep moisture in and weeds down.
- Root vegetables. Plant beets, radishes, carrots, parsnips, turnips and rutabaga from seed this month.
- Alliums. Try strong-tasting veggies like onions, shallots, chives and leeks; all add spice to your favorite dishes and keep pests out of your garden.
- Peas. Sugar snap peas, snow peas and garden peas can all be started from seed. Be sure to add a sturdy trellis for them to climb and harvest frequently to encourage more peas.
- Artichokes. If you have the space for this thistle family member (2-3 feet wide, 3-4 feet tall), transplant in October, then harvest the flower buds in early spring.
- Spinach. If you want to plant for the future, then spinach is right for you. You might get one or two "true leaves" before the cold sets in, but once the sunshine comes back early in the new year your little plants will provide your first (and longest) harvest ever.
- Lettuce. Tiny, newly germinated lettuce plants will grow just a little, but if you protect them from the cold they will sprout in early spring.
Consider covering your beds with a nice layer of mulch to help insulate the ground from the worst of winter's cold and, by all means, start adding your fallen leaves and other materials to your compost pile. Keep everything well-watered and you can enjoy many fruits of your labor from October through spring of next year.
For more information about planning your vegetable garden at any time of year, see UGA Extension Circular 943, "Vegetable Garden Calendar," at www.extension.uga.edu/publications.