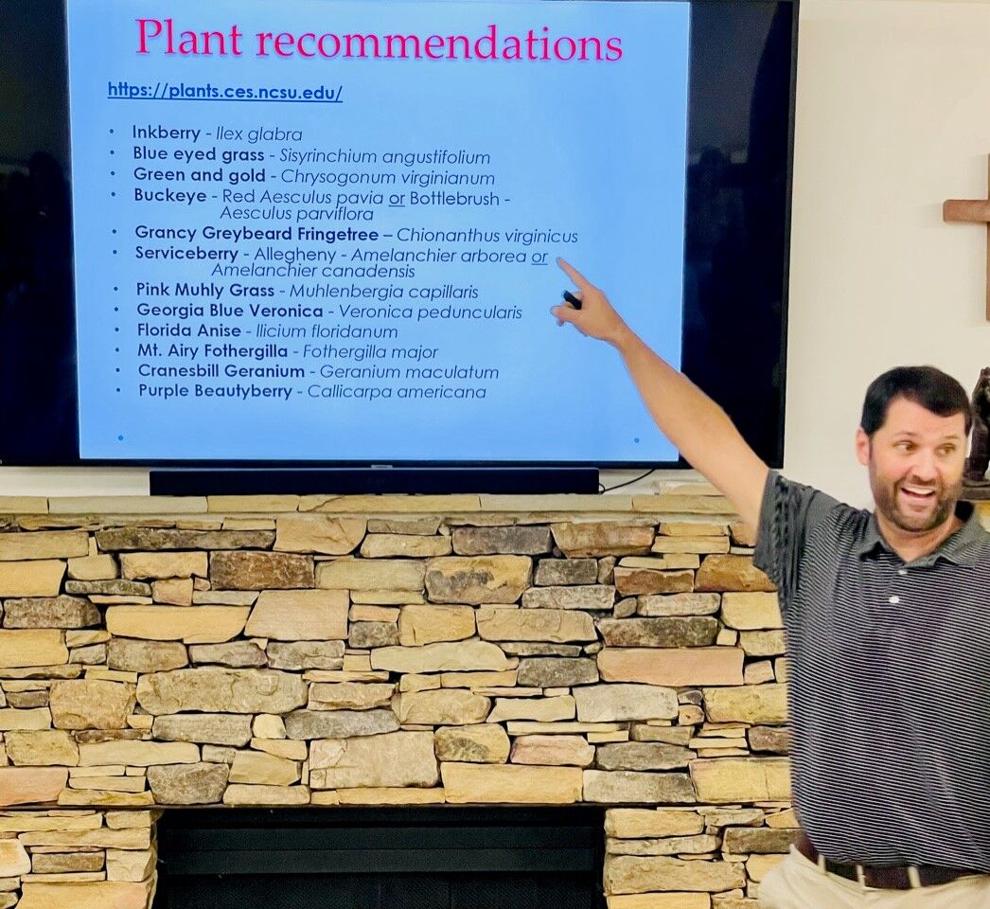 The Wildflower Bunch has three remaining events for 2021, so please join us if you have a passion for preserving the beauty of Big Canoe and enhancing your gardening skills. Join WFB by visiting the website, www.wildflowerbunch.com, or the Facebook page for more up-to-date information.
In September, Big Canoe's Grounds and Landscape Manager, Mathew Parks, was the guest speaker at WFB. Mathew is a lifelong resident of Pickens County and received his degree in landscaping at the University of Georgia. He has managed the ground care of Big Canoe for the last seven years.
Members enjoyed hearing about the native plants he has so carefully chosen to enhance Big Canoe's natural landscape and are grateful to him for sharing the following websites to further explore the perfect native plants for their garden: https://www.allanarmitage.net/, where you will find expert advice from Dr. Allan Armitage, an award-winning author in the world of horticulture and The North Carolina Extension Gardener Plant Toolbox, https://plants.ces.ncsu.edu/ that contains detailed descriptions and photographs of 4,524 plants that grow in the southeast.
Come join our fun group for the remaining events planned for the year.
Oct. 6. Gordon Griffith, "Flowers of Big Canoe."
Native wildflowers in McDaniel Meadows, identified and photographed.
Oct. 20. Members Only, Wine and Cheese Party.
Nov. 17. Members Only, Gather Together Auction and Cocktails.
Come grow with us and join our group by reaching out to Membership Chair Sue Ouderkirk, souderkirk@yahoo.com. The Wildflower Bunch membership is open to any Big Canoe resident and is available throughout the year.