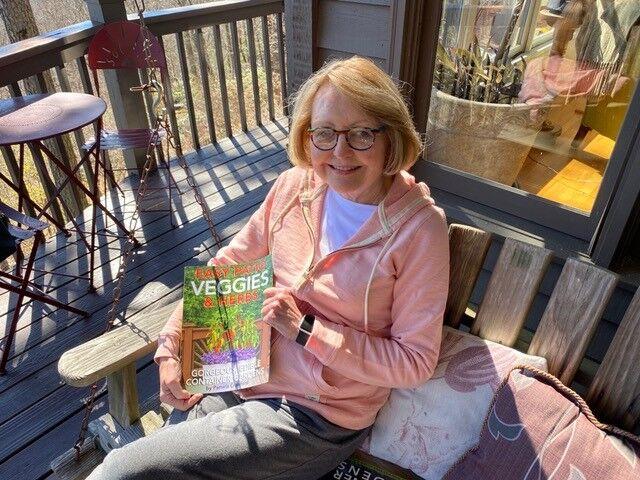 Big Canoe garden author, Pamela Crawford, has just released her 14th gardening book, and it is flying out of Amazon's inventory. This one, "Gorgeous, Edible Container Gardens," is quite timely for Big Canoe gardeners who are madly putting together their deck and patio gardens for this summer's beauty and edible bounty.
Pam
Pamela Crawford is considered one of the most accomplished container garden experts in the country. She has a YouTube channel called "Container Gardening Videos." Further, her expertise has been featured in several national magazines as well as the Fine Living Network, www.gardenloverstv.com and numerous local TV shows. She also has archived programs on GardenSmart.tv.
Retiring to Big Canoe from Florida less than two years ago, she has joined several groups to include the Wildflower Bunch Garden Club, Ridgerunners and the Big Canoe Hiking Club. Professionally, she practiced landscape architecture, primarily in Florida and has been heavily involved in trial gardens, both on a university and a private level.
The book
Her newest book is the result of several years of research on creating productive and beautiful edible containers. Combining vegetable and flowering annuals in the same decorative container arrangement offers the deck gardener continual color as well as food. Each page of this book contains gorgeous pictures, details on arrangement and instructions on care and harvest.
Pam collaborated with Bonnie Plants and several container companies for the perfect plant cultivars and pot combinations considering price, quality and durability. She lists her sources for supplies utilized as well as the specific vegetable cultivar. Pam has developed a beautiful line of containers currently offered in Kinsman catalogs or online at www.kinsmangarden.com. Some of the supplies in the pictured containers in her books are Kinsman.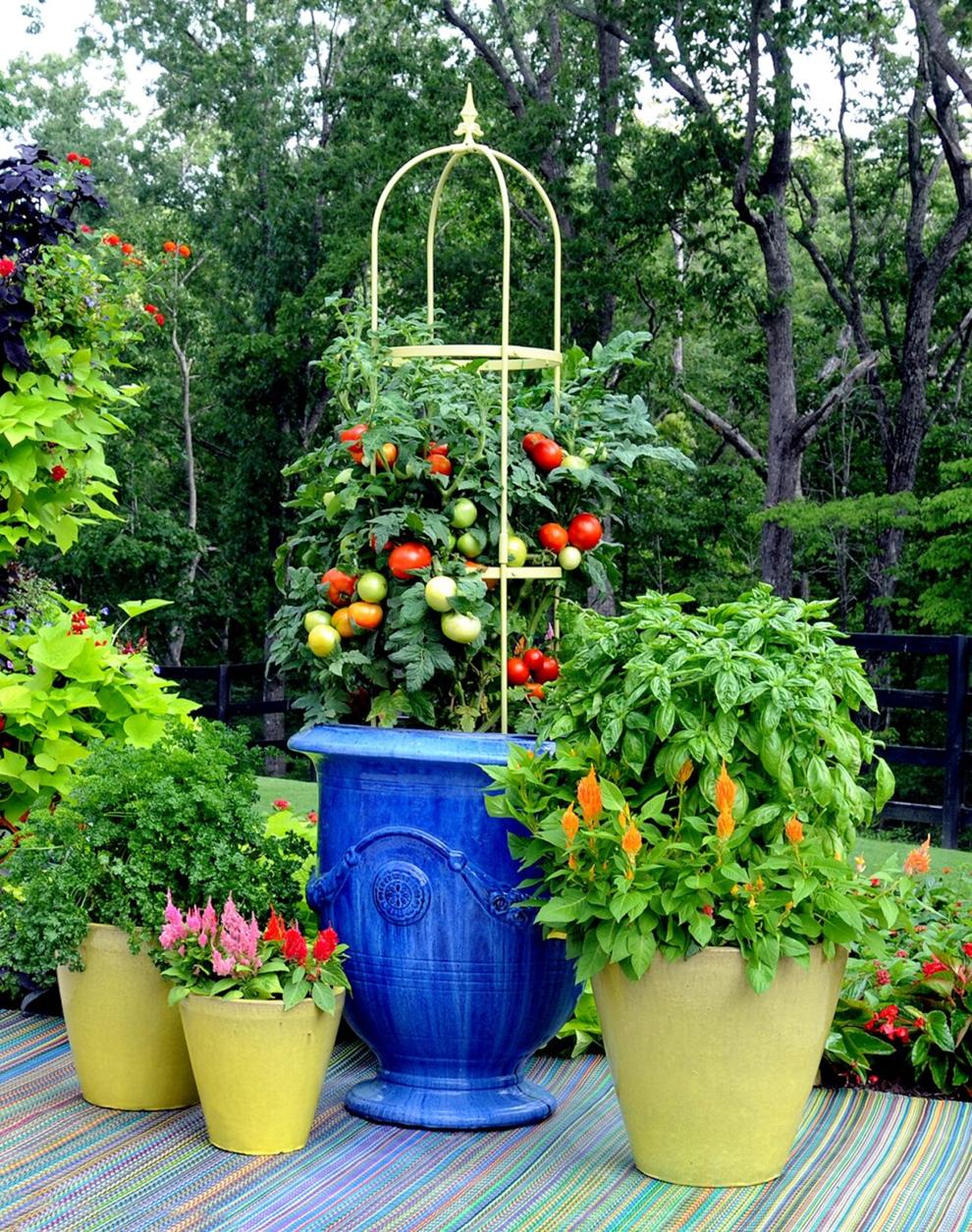 While the hundreds of beautiful pictures of her ideas will inspire any gardener, the best merits of the book are the details she offers in putting the creation together and maintaining the presentation all the way from growing process to harvesting advice. The pictures of her harvests will make your mouth water.
In conclusion
I was blown away when Pam presented her book to me. We were sitting in our front porch swing as she opened the book and began showing me how she had organized the advice offered. The drop-dead-gorgeous pictures were so exciting, I had to restrain myself. Most of my mind and body wanted to grab the book out of her hands and savor its content alone somewhere! Pam will be presenting her book and signing copies at the Wildflower Bunch Garden Club's spring plant sale coming up in late April. Watch for details. You can also pick up a copy at our Marble Hill Ace Hardware.
Happy spring gardening!
Cynthia Hendry has lived and gardened in Big Canoe for more than 30 years. Her landscape design work includes Best of Show for Big Canoe Street of Dreams, as well as Big Canoe Show Homes for Southern Living and Atlanta magazines.