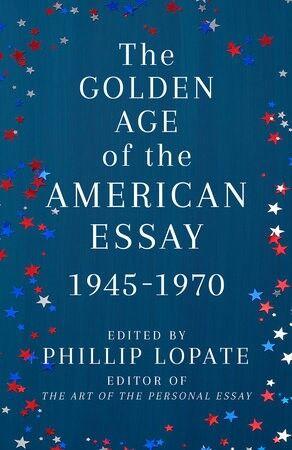 Anthologies are well-known as chronicles of their times and the tastes of their days, and two new ones accidentally combine to form the picture of an entire age. "The Golden Age of the American Essay 1945-1970," edited by the great anthologist Philip Lopate, presents 38 pieces written and published during the national rush following the Second World War, 25 years that were crowded with strong, innovative work and seemed to come to an end with startling quickness. "It was odd, in retrospect, to consider how short-lived that era of good feeling was," Lopate writes in his Introduction. "It fell swiftly to anxiety." 
That anxiety, that sense of disillusionment, gave rise to its own literary era, and another new anthology, "The Penguin Book of the Modern American Short Story," edited by John Freeman, smoothly and unconsciously picks up right where Lopate's volume leaves off, giving readers 37 essays ranging from 1970 to 2019.
Lopate is the more conservative of the two, at least in terms of his selection criteria, if not the actual politics of those selections themselves. "It could even be argued," he writes, "that there is a symbiotic relationship between essayist—the practice or ideology of essay writing—and liberalism"—and his table of contents reflects that, although not off-puttingly. 
In fact, that table of contents is filled with jewels. From the vast writings of each author represented in these pages, Lopate has expertly chosen pieces that hum and bristle with brilliance. Mary McCarthy's scathing "Artists in Uniform" is here, as is Norman Mailer's "An Evening with Jackie Kennedy," Loren Eisley's touching "One Night's Dying," and Gore Vidal's "The Twenty-Ninth Republican Convention" from 1969. 
There are some pieces here that have become classics in their own right, things like Susan Sontag's "Notes on 'Camp'" and N. Scott Momaday's "The Way to Rainy Mountain." But virtually all of the names on Lopate's list are recognizable figures from many past anthologies.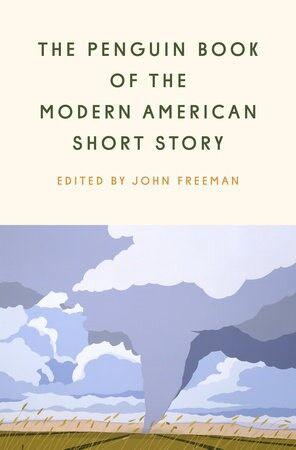 Editor John Freeman seems to be working along a more adventurous blueprint. Some of the names on his table of contents are of course familiar—writers like Raymond Carver ("Bicycless, Muscles, Cigarettes"), Alice Walker ("The Flowers"), and Jhumpa Lahiri ("A Temporary Matter") have been frequently anthologized in the past, and they're here too. But they're deployed alongside far less familiar names like Ted Chiang ("The Great Silence"), Percival Everett ("The Fix"), and Claire Vaye Watkins ("The Last Thing We Need"). Although sometimes sheer overwhelming genius wins out regardless: Susan Sontag is in this volume too, with her "The Way We Live Now." 
Each of these volumes is superb, with Lopate hitting the greats of the canon and Freeman seeking in a modest way to re-shape the canon (a few of his selections are under five pages—a welcome to the age of Twitter?). Together, they paint a portrait of an era.
'The Golden Age of the American Essay 1945-1970'
Edited by Philip Lopate
Anchor Books, 2021
519 pages
$17.95
'The Penguin Book of the Modern American Short Story'
Edited by John Freeman
Penguin Press, 2021
480 pages
$28