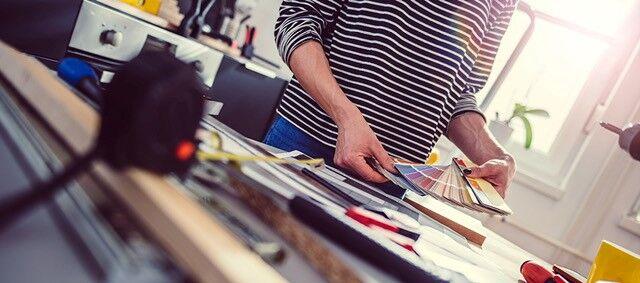 The COVID pandemic has paved the way for increased investments made inside and outside of the home. One year ago, in March 2020, the World Health Organization declared COVID-19 a pandemic. Since then, 16 million people have moved into larger households while millions more have creatively reimagined their current space due to a lack of available housing inventory 
Hippo home insurance group released findings March 24 from a national survey of 1,000 U.S. homeowners conducted with Ask Your Target Market (AYTM). The results show a significant move towards more proactive behaviors in the home, including increased customization, home improvements and repairs, compared to pre-pandemic times. Homeowners are making more home improvements, upgrades and repairs: Two thirds (66%) of U.S. homeowners spent more than $1,000 on home improvements and repairs in the past year, totaling an estimated $84 billion in homeowner spending. 
Hippo's findings likely signal a new era of homeownership in which homeowners take on a more active role in investing in their homes, driven by an increased desire for added comfort and an inherent need to protect what has become most Americans' largest financial asset. In the past year, twice as many homeowners spent $10,000 or more on their home than in the previous year. Even as pandemic-fueled social restrictions decline and people begin to return to work and school, 71% of homeowners said they will continue to invest in their home with the same level of interest in proactive improvements. 
Georgia homeowners making more home improvements
12% of Georgia homeowners bought a new home or property within the last year.
Close to half (47%) of homeowners have made improvements to their property since the start of the pandemic.
The backyard was the #1 home improvement project (22%), followed by a split between landscaping (18%), home office (18%), and kitchen (16%)
62% of homeowners spent more than $1,000 on home repair and/or home improvements in the past year—with 25% spending between $5,000-$10,000 
Homeowners more proactive with home care:
53% of homeowners said they've become more proactive in taking care of their home in the past year
71% of homeowners said that they will continue making the same amount of home improvements moving forward as they did over the past year. 
Smart home products continue to grow in popularity:
39% of homeowners purchased a smart home product in the past year
the top three purchase were smart thermostats (16%), smart TV displays (16%) and smart appliances (14%)