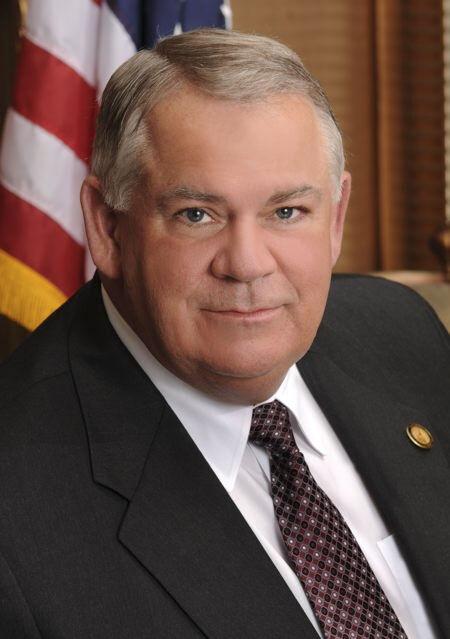 The agenda for the 2021 session of the Georgia House of Representatives will include several new topics as well as carry-overs from the 2020 session, Speaker David Ralston shared Jan. 7. 
"There's going to have to be a lot of discussion amongst the members and leadership of our Republican Party on the path forward both in [Washington] D.C. and here in Georgia," Ralston said. "I want that conversation to be an open and honest one and one that will reflect the best of our principles and politics. Our Republican Party—and frankly our government—is at its best when it is working for our people. When we address fundamental issues that make people's lives better, we have to turn our attention from those seeking to divide us and focus our attention on the work that brings us together. I am proud that our House here in Georgia has a history of doing just that."
The Speaker set some goals for the upcoming session, including election reform, pandemic-related issues, mental health, education and the budget. 
Election reform
Election reform is something that Ralston believes will be "front and center given the concerns that we've heard over the past couple of months" He announced that he is appointing a special committee in the House on election integrity "to devote its full attention to ensuring confidence in our elections process". The committee will have two primary charges: to keep elections open and accessible to all registered voters and to ensure proper oversight and security of the State's elections process. Membership of the committee—along with other committees—have not yet been named. 
"Let me be clear about this, our focus is not on looking back but moving forward," Ralston stated. The 63-year old Ralston said that he is now looking at possibly taking the elections function out of Secretary of State's Office and creating a Chief of Elections Office (which would not require a constitutional amendment) "so that there is some more accountability."  
The election process will just be one of many issues the House will address, including the pandemic.
The Pandemic
Many Georgians have been directly impacted by the virus either personally or through family, and many others have been indirectly impacted by a reduction in wages, loss of a job or the closure of a business, Ralston commented.
"I want those Georgians to know they are at the front of our minds."
One issue Representatives will face is the expiration of the COVID Liability Bill which provides small business with some protection from lawsuits a during the pandemic. Ralston thinks there is an appetite to renew it for another year. 
"I was very, very pleased with the fiscal prudence of former Governor Deal who left an historic level in the Rainy Day fund and thank God he did, because we had to dip into that last year for COVID," Ralston said. "We are going to need to replenish that account, I mean that is a priority."
When the session begins, "thorough" health precautions will be in place.  Masks will be required, and social distancing will mean utilizing the Chamber and the Gallery. A computer system now offers members the ability to vote real time rather than the verbal roll call. The Page program and guests have been suspended until further notice. The Chaplain of the Day remains in effect, but they are not permitted to bring a guest. Ralston said he thinks there will be twice-weekly testing of members and staff twice a week. everybody will have do a quick monitor of their temperature.  
Mental Health
Mental health is going to be a real priority for Ralston who added that "I think that we have relegated our mental health system to being sort of a second-class citizen in our health care system for much too long now."
This is a disease that touches almost every family in Georgia and the treatment options are quite frankly really disappointingly limited, particularly in rural Georgia, Ralston said. 
"The Speaker shared an observation of a young man who told him "in rural Georgia, you've got to get arrested and put in jail before you can get mental health treatment."
"That shouldn't be the case," Ralston explained. "So that's going to be one of our priorities.
Education
Education is another priority for the Speaker who shared that Georgia is only one of five states that still does not consider dyslexia as a learning disability, "and I think that needs to change and we need to recognize that serious obstacle for many children in terms of learning."
With the pandemic, some Georgia public school districts have not offered in-person classes and the attorney from the 7th District said that the school choice legislation was something to take a look at. 
"Frankly, I think our school kids need to be in a classroom," he said. "I'm very concerned that we're going to lose multiple years of academic progress by some of these kids, and so if school choice is one of the tools that we can reach a consensus on dealing with that and I'm certainly open to having that discussion."
Another issue could be Governor Brian Kemp's proposed $2,000 pay raise for teachers which stalled when the pandemic hit and Ralston did not support.  
"It was my view that the General Assembly made a commitment to the people of Georgia when we passed the first part of the income tax cut to pass the second part in 2020," Ralston explained. "He [Gov. Kemp] wanted to go the teacher pay raise route. Then the pandemic hit and it all became moot. So, if we get back to that point, I don't know that my position is changed. I still think particularly now people need their money and they'd like to keep more of their money. I mean I wish we could give everybody in the state government a pay raise, but we do have limited resources." 
Passing a balanced budget was the final priority Ralston mentioned. 
House committees will continue to work on reforming Georgia's citizen's arrest law, ensuring that the state's freight network continues to grow as part of its economic development plan and focus on rural Georgia, Ralston said. 
Ralston highlighted several achievements of the House, ranging from modernizing Georgia's transportation funding formula in 2015, bringing sex offenders to justice in 2016, and cutting income tax rate and reforming adoption laws in 2018. The House and Republican majority led on the hate crimes bill, the maternal mortality bill, and the parental leave act which Ralston said he is hopeful that the Senate will take up and pass this year. 
"In short I believe strongly that the work of the Republican majority in this house is a model for our party going forward," Ralston said. "We have shown that Georgians want leadership that follows a positive vision of our future and deals with issues that touch their daily lives."
Ralston said that despite the challenges facing representatives in the 2021 session, "working together, I'm confident Georgia will continue to be a great place to live to work and raise a family and I am proud to lead a House that has time and again found a way forward when they said it could not be done."