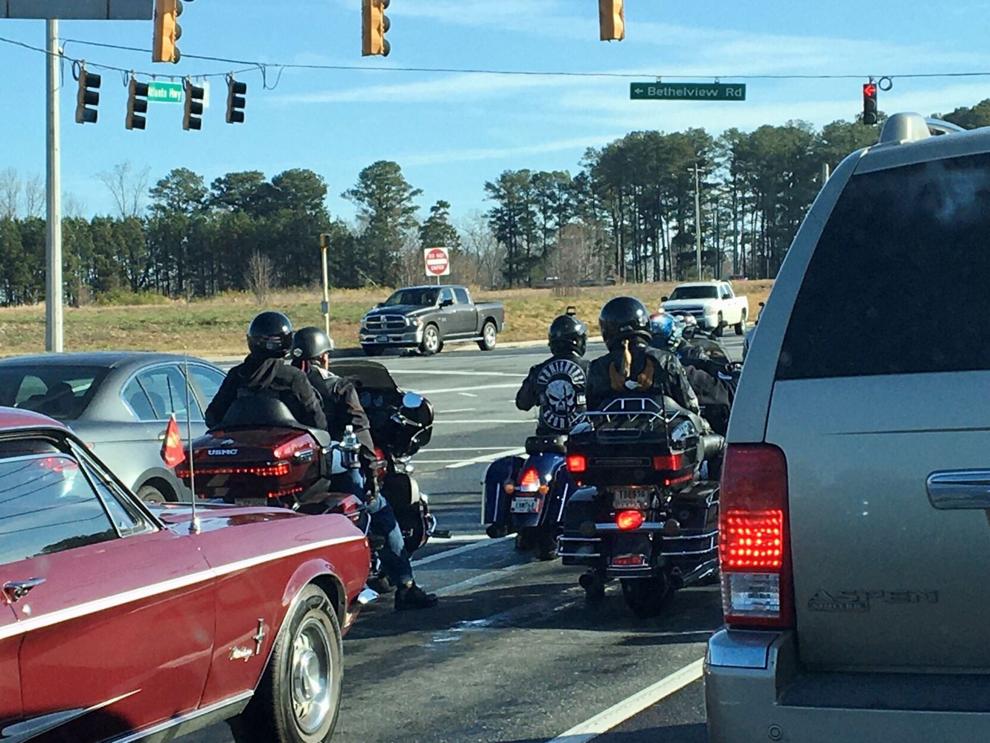 While it is true that riding a motorcycle offers more freedom than a car, for the majority of riders it is more of a temporary escape. Returning to the garage or driveway also means returning to reality. Very few bikers have the opportunity to live by the unwritten rules of the road. Instead, they allow the exhilaration of cruising the open road to provide a temporary reprieve.
Those who choose to ride know that something as mundane as a morning commute to work can become an adventure. Riding makes most things an exploration. Riding is often seen as dangerous, but there are many ways in which bikers keep themselves safe. One way is vigilance. In order to continue enjoying the helmeted lifestyle of navigating a "twisty" (curvy road), bikers must remain watchful. Behind those dark sunglasses are eyes scanning the road for danger, reading traffic, and positioning themselves to see and be seen. Being observant of bikers and their behaviors has proven to prevent accidents.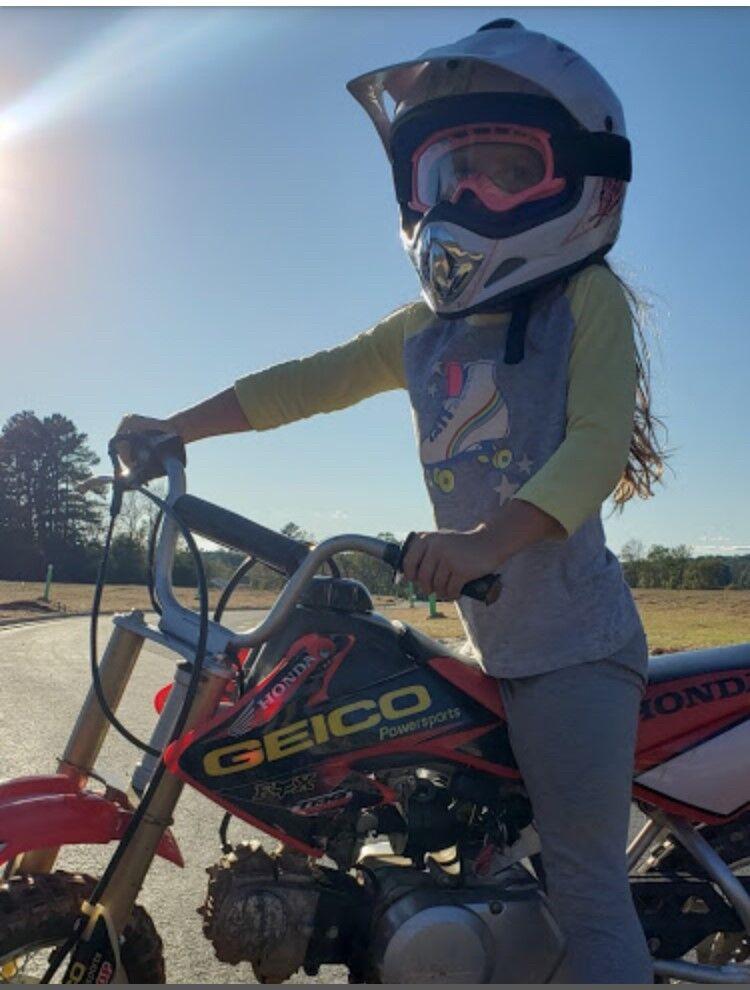 Bikers often learn to ride young. Priscilla Doerrer, 7, received a Honda pw50 for Christmas in 2018. She received a helmet and gloves, her father Chris Doerrer of 706 CPR, said. Priscilla "has learned they work" he added with a smile. The youngster practiced on dirt roads and is now "confident and safe enough to ride with her younger brother, Calvin, on the back."
Rules of the road
The latest data on vehicle miles traveled shows that motorcyclists are about 28 times as likely as passenger car occupants to die in a motor vehicle traffic crash, according to The National Highway Traffic Safety Administration (NHTSA) website. Although motorcycle fatalities decreased in recent years, "motorcycle riders are still overrepresented in traffic fatalities," the NHTSA website states. 
Safe motorcycling takes balance, coordination, and good judgment. Wearing protective gear is probably the most obvious safety measure. Helmets—often mandated by law—are typically one of the first things a biker purchases. They come in several styles (full face, half face, open face, men's, women's, and unisex). Bikes may choose to personalize theirs with customized stickers. Other items include gloves which not only allow for a better grip, but also help protect the rider's hands in the event of a crash.  Protecting the body with leather or heavy denim can help with road rash (a painful reminder of what happened to unprotected skin after a crash). Jackets and pants with padding, such as Kevlar and carbon fiber, protect the body from abrasions, as well as broken bones, and serious injury. Boots or shoes should be high enough to cover ankles. Wearing brightly colored clothing with reflective material increases a rider's visibility.
While motorcyclists may do whatever they can to increase their visibility, drivers must remember that vehicles with two wheels are also on the same roads. Research shows that drivers often change lanes without checking mirrors or blind spots, and they misjudge the distance of approaching bikes.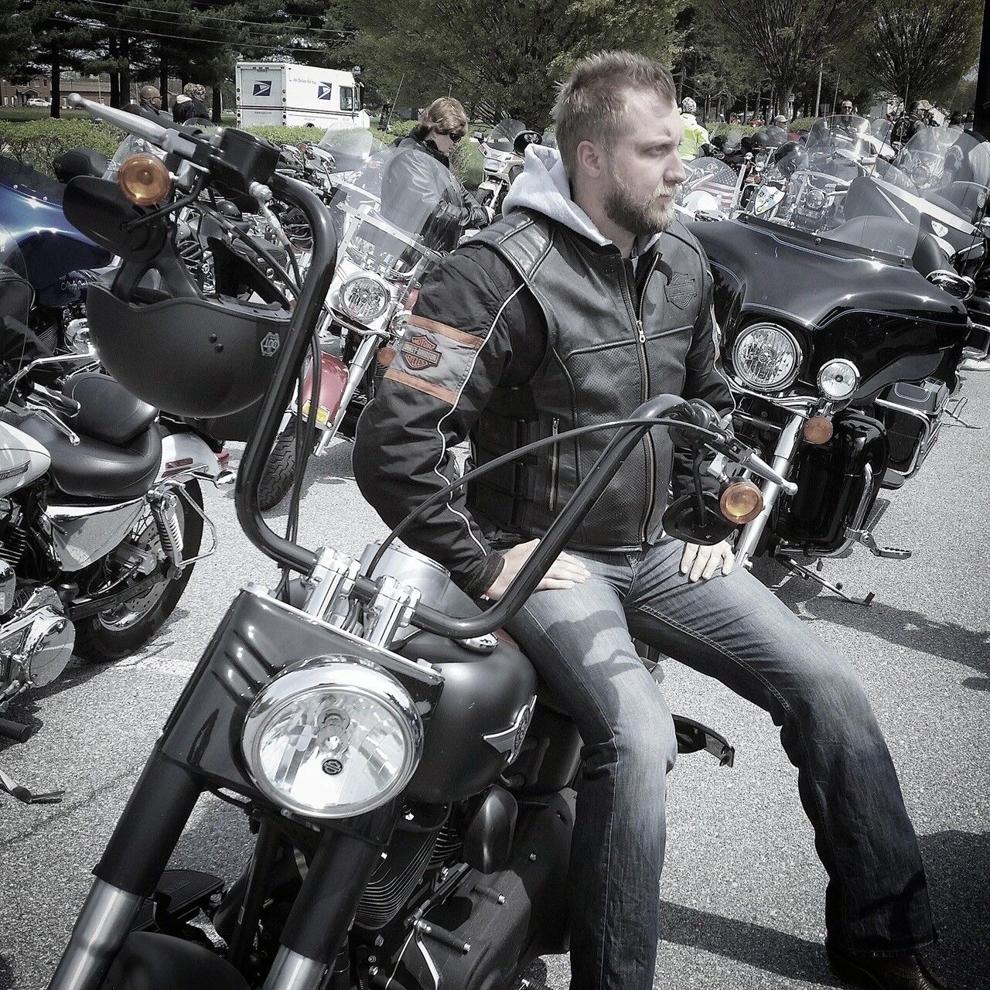 Spencer Graves, early morning talent for 94.9 The Bull, "more aware and watchful to compensate for others' lack of attention" when riding his Harley Fatboy," added that "being defensive on a bike is paramount."
There are also ways drivers can provide additional safety for those they share the road with. "It's especially important for drivers to understand the safety challenges faced by motorcyclists such as size and visibility, and motorcycle riding practices like downshifting and weaving to know how to anticipate and respond to them," The NHTSA said. "By raising motorists' awareness, both drivers and riders will be safer sharing the road."
Despite hundreds of "Watch for Motorcycles" and "Look Twice, Save a Life" stickers on bumpers, vehicle drivers can become lax when looking out for bikers. In a car, drivers have few options where they can position themselves on the road other than dropping back a bit from the car in front with the hope of getting a better view ahead. Riders, on the other hand, have a few more options. If, for example the bike in front of you is positioned on the left part of your lane, it is most likely there to better see what is up ahead, and not necessarily preparing to turn left.