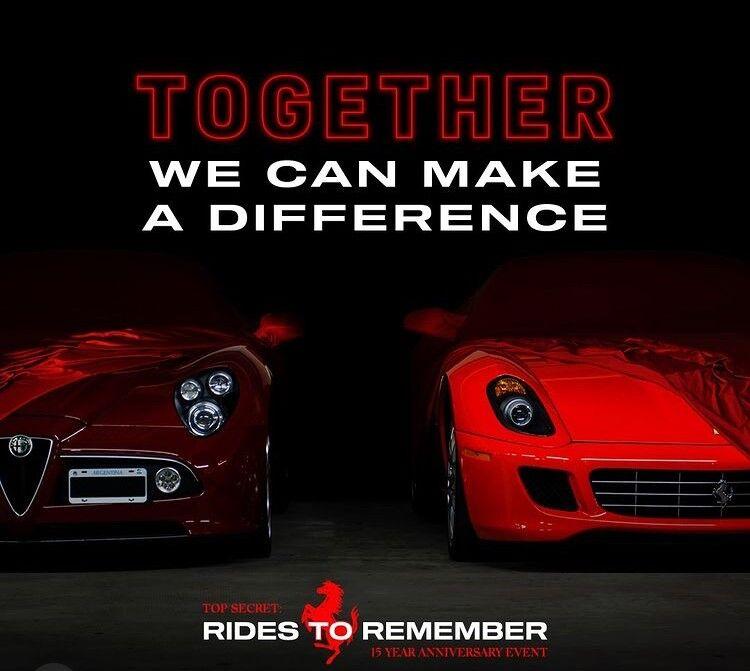 Fast cars, secret spies, and a local business are asking for community involvement to help show appreciation for the unsung heroes of an event highlighting childhood cancer awareness.
Rides to Remember, a charity event, will continue its annual tradition of partnering pediatric cancer patients in Atlanta, Georgia with volunteer drivers for a chance to take a ride in exotic cars at Atlanta Motorsports Park.
"Every year we come up here it is an emotional day for us, but it is a super rewarding day because we get to take their minds off of their day-to-day struggles," Will Campbell, general manager of Ferrari of Atlanta said.
This is the 15th year of the event where patients and families are given a reason to smile as they are whizzed around Atlanta Motorsports Park (AMP) racetrack in Ferraris, Maseratis, and other exotic luxury vehicles for a ride to remember, Campbell added.
It is held in September, a month set aside to bring awareness to childhood cancer.
Ride participants have been deemed "Super Spies" due to having their nerves and strength tested, and they cannot achieve their mission alone, Olivia Malifa, USA director of Soho Media USA, said.
Malifa is encouraging Dawson County residents—and anyone who would like to have some fun—to show a bit of gratitude for the drivers as they wind their way to AMP.
Specifically, volunteers are needed to line the route as the exotic cars head to Dawsonville on Saturday, Sept. 18 and hold up signs, wave, clap, or however else they would like to express themselves.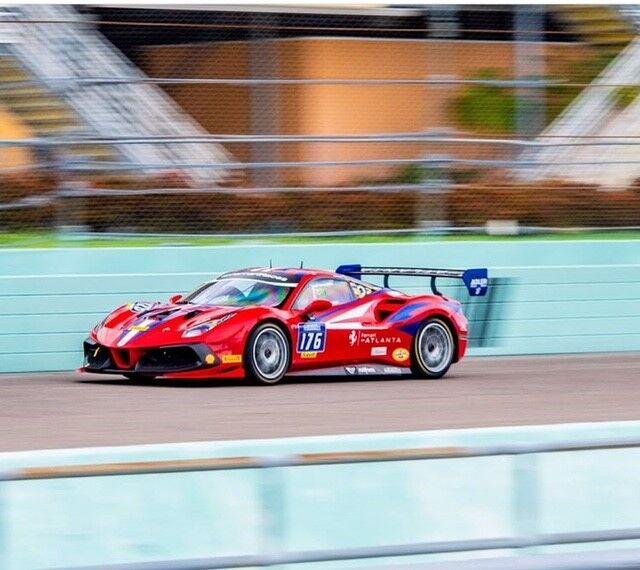 "We would love for the drivers to receive well-deserved recognition from the community, and equally, the community to join in on the fun and excitement of the day," Malifa said. "Pull up a lawn chair, draw up some banners, wave and cheer on what will be the most stunning line up of cars ever seen in one day!"
The caravan will depart Ferrari of Atlanta at approximately 8:45 a.m, drive through Cherokee County escorted by law enforcement, and enter Dawson County at roughly 9:30 a.m. as it turns off Hightower Road/GA 369 onto Yellow Creek Road. From there it will turn right onto Shiloh Church Rd./Cowart Road. Drivers then take a slight right onto Highway 53. A left turn onto Duck Thurmond Rd. will bring the parade of vehicles to the entrance of AMP, 20 Duck Thurmond Road in Dawsonville, by 10 a.m. 
Malifa encourages everyone to keep personal safety a priority while supporting the fun.
Ferrari of Atlanta started Rides to Remember more than a decade ago to honor a family member who was diagnosed with Neuroblastoma, Malifa said.
This is the seventh year that AMP has been involved.
"AMP is excited to host Rides to Remember for the seventh year to raise money to find a cure for childhood cancer," AMP Owner and CEO Jeremy Porter said. "We love to see the children's faces riding around the racetrack and enjoying life in remission of cancer. It truly is a blessing to us and all our staff."
Along with AMP, the dealership partners with their Ferrari clients as well as outside sports car owners and enthusiasts in an effort to raise funds for three beloved charities: Atlanta Ronald McDonald House, Camp Sunshine, and Cure Childhood Cancer, Campbell explained.
"Rides to Remember has been successfully delivering smiles to kids who need it most, those suffering or recovering from childhood cancer," Malifa said. "Without the continued support of the drivers who show up every year in their Ferraris and other fast luxury exotic cars, this event would not be possible. They are the heroes of the day, taking kids around the AMP track lap after lap after lap. They are also financially invested with most donating money or putting their hand up to sponsor the event. This event is so fortunate to attract such willing and giving participants."