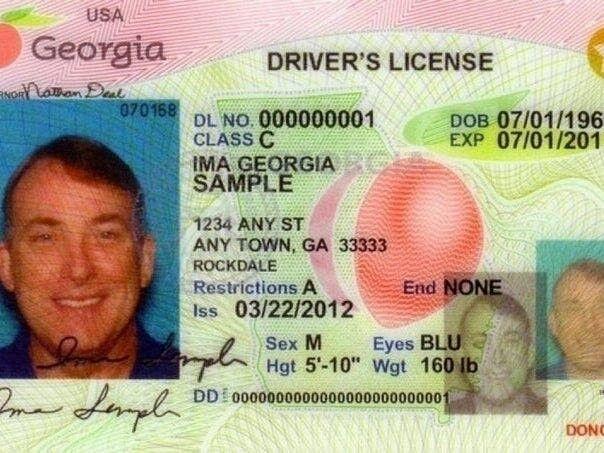 The Peach State is in line to become one of the first states to allow motorists to carry their driver's license on their iPhone; Android users will have to wait a bit longer. Apple announced on Sept. 2 that Georgia will be among the first states to allow residents to have a secure copy of their driver's license or state ID card on their iPhone, using the Apple Wallet app. The company is working on a version for Android phones. 
Spencer Moore, commissioner of the Georgia Department of Driver Services, called the state "a national leader when it comes to the safety and security of its driver and identity credentialing process," in a press release, adding that Georgia is "committed to safety and security through our mobile driver's licensing efforts with Apple." 
Shevondah Leslie, DDS spokesperson, noted that the department also plans to pilot a similar digital license for Android phones. A specific timetable for either Apple or Android licenses has not yet been announced. 
Arizona, Connecticut, Iowa, Kentucky, Maryland, Oklahoma, and Utah will also allow drivers to keep electronic licenses or IDs on their phone, Apple announced. 
The company said the federal Transportation Security Administration will accept the electronic licenses and IDs at select airport security checkpoints, adding that the specific airports will be announced later.