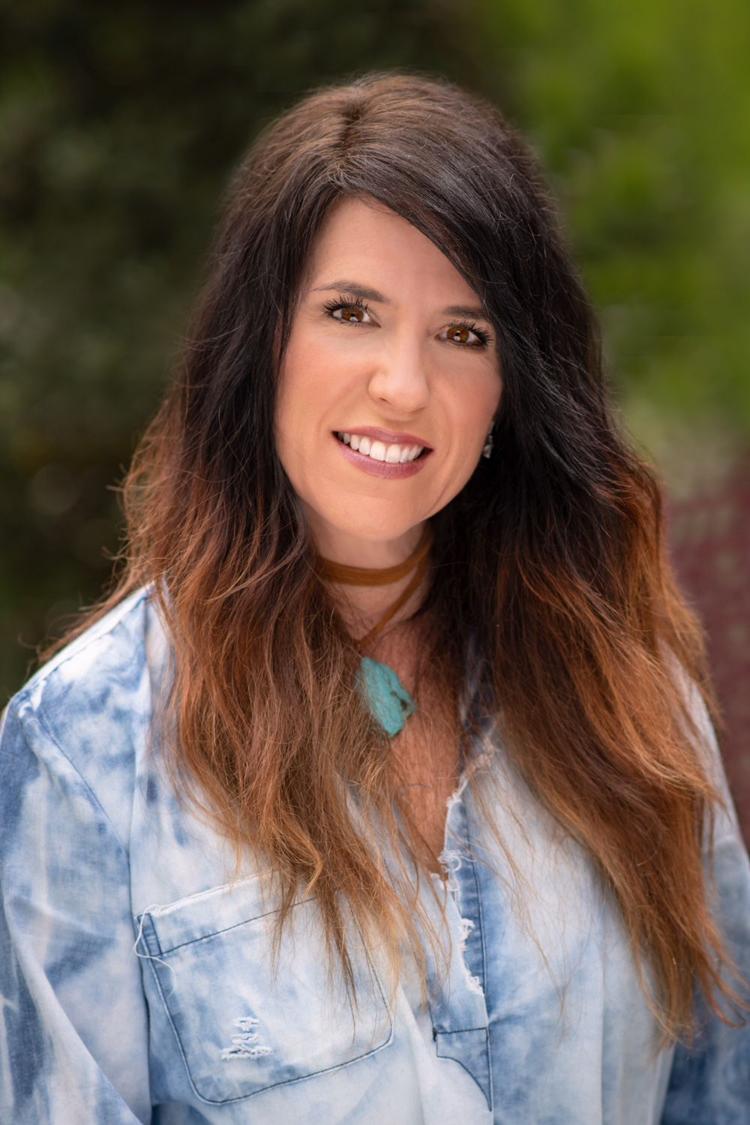 Trinity Church of Marble Hill is pleased to introduce Alison Everill, its new director of Music. Alison began leading worship at Trinity in May, and we would love to have you join us on Sundays to worship along with her. We are meeting together again observing social distancing guidelines. You can join us by reservation Sundays at 9 and 11 a.m. or join us live online Sundays at 11. More information can be found at www.TrinityChurchMH.org.
Trinity is excited to have Alison, her husband, Scott, and their three sons, Scott, Ethan and Jonathan, join our church family. Scott is currently pursuing his doctorate at Liberty University in Biblical Exposition. Sons Scott and Ethan will be attending university in the fall and Jonathan will be a high school junior.
The Everills are natives of Jacksonville, Fla., but the beautiful North Georgia mountains captured their hearts a long time ago. Alison would say that God has given them a passion for this place, and she is excited for the opportunity to live and serve here. They currently reside in Waleska and are eager to make the move to Pickens County.
Although music has been a lifelong passion for Alison, she is equally excited about her role in coordinating community outreach for Trinity.Through the years, God has consistently provided Alison with opportunities to share her unique gifts beyond the walls of the church. She is passionate about women's ministry and has led worship at women's conferences and retreats for years. She loves to encourage women with her teaching ministry as well and would love to lend her talents to others who are seeking to serve our communities! Don't hesitate to reach out to her.
God placed a love of music in Alison's heart at a young age. She would sit at her piano as a child figuring out her favorite songs by ear, and her parents fostered that love with piano lessons. Voice lessons followed with plenty of opportunities to use her talents at church and then at Liberty University where she sang in various groups while earning a Bachelor of Arts in psychology. As a singer/songwriter, Alison is equally at home seated at a piano with traditional hymns or standing at a keyboard singingcontemporary Christian music. The "bulls-eye" of worship for her is when Jesus is glorified and those participating are encouraged. Indeed, she plays her heart out and each word she sings is straight from her heart to the ear of her Savior. We have the pleasure of joining in worship with her.
For 20 long months Trinity searched for just the right person to join our leadership team, and during that time God graciously provided Trinity the gift of Dana Blackwood as interim worship leader. Blackwood faithfully led us in worship week after week, and his time with our church family is treasured. During the waiting, God was also at work refining Trinity's vision of our role in the community and how best to serve those both inside and outside our church building. Alison is actively looking for ways to engage both with Trinity's current ministry partners and with anyone else who shares the desire to be the hands and feet of Christ in our community. You can reach her at 770-893-2682.