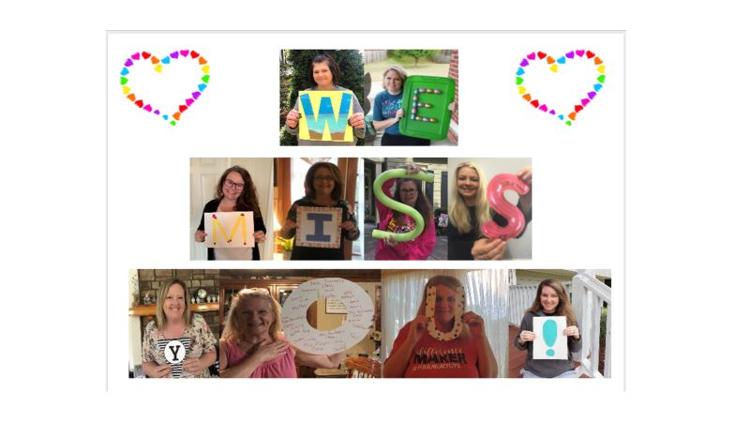 Teachers are masters of flexibility. From explaining a concept multiple ways to consoling and correcting students, teaching is a profession that requires thinking on one's feet. This skill of dealing with change has come in particularly handy since learning was abruptly moved from classrooms to the internet due to the global Coronavirus pandemic.  
                               Flexibility key to success
In Pickens County Schools, students attended in-person classes for the last time on March 13 and it was thought the interruption would last fewer than three weeks. Later, as new information about the virus emerged, the decision was made to end the school year two weeks early, on May 8. 
Teachers had to quickly learn to use Google Meet in order to be face-to-face with their students. The primary challenge, according to Hill City Elementary Principal Jennifer Haiko, has been "trying to find the right balance between keeping students engaged in the learning and not overloading families with additional stressful requirements."  
The first task was to teach families how to use the platform. After that, it was a matter of altering lesson plans to fit the new delivery system.  Teacher Deana Sutton said that once the families of her students settled in, things have gone quite well. Being a problem-solver, she said, is the key to teaching under current circumstances. While Sutton misses her third-graders, she said, "Being able to see my students through Google Meet has been amazing. Their faces light up when my team teacher and I pop up on the screen together."
                              Connection in a disconnected time
Principal Chad Flatt explained that, as the closure lengthened, the shift was made from maintaining learning to covering new material. To that end, teachers hold live meetings at least two days per week. "We feel that this helps our students make progress and feel more connected during this very disconnected time," he said.
In the early days of the shutdown, participation in digital learning was over 95percent across the district. As time went by and the decision was made to end classes early, some teachers have seen a drop in attendance. One teacher commented that she is sometimes in an online chat room with few or no students as they get the help they need and move on. 
Not every child has internet service but teachers mail work to students. Ellijay Telephone Company (ETC) set up internet hot spots scattered throughout the area where parents can go to download work for their students. Teachers are calling homes of those who do not get online and district social workers follow up on those who cannot be reached.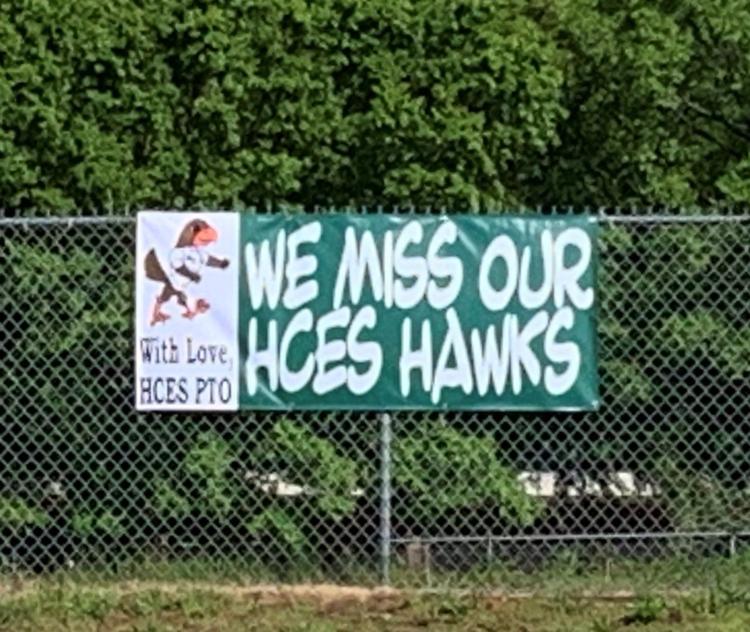 Trials and triumphs
Teachers report that distance learning is hardest for students who struggle with academics. Some students have a hard time following a recorded lesson. Others do not have anyone at home who can help and teachers report that there are sometimes distractions during the meeting time. On the other hand, teachers pointed out that some students are performing better than ever. These children appear to thrive with the independence and individual feedback that distance learning offers. 
The last-minute nature of the change to digital learning meant that there was no overarching plan to follow. In the beginning, some teachers gave almost no work while others gave the same amount they normally would. As time went on, the district was able to offer more guidelines about how many assignments teachers should give per week. 
Foreign language teacher Carol Whitlow said she is giving less work each week and focusing more on relationships. "The weeks where I have called each of my students and heard their voices and shared in what they are feeling are the weeks where I have felt great about my instruction," she said.
                                   Grades and placement
In order to be fair to all students and alleviate parents' concerns, it was decided that no second-semester final grade will be lower than the student's grade as of March 13, the last day that regular classes were held. Furthermore, students through grade 8 will be promoted to the next grade level unless a parent supports the student being retained in the current grade. 
High school students must earn needed credits in order to continue onto the next grade level. Those who failed classes are required to complete credit recovery work, with 50 percent of the task finished by May 8. Advanced placement classes will proceed as needed until the AP exam, scheduled to take place May 11-22. 
                                   More than academics
Some students depend on two school meals per day. This difficulty has been addressed by offering drive-through locations for picking up food prepared by district school nutrition personnel. The Families First Coronavirus Response Act has provided for school nutrition programs to implement summer feeding plans before the end of the school year. The meals, according to Director of School Nutrition Beth Thompson, include a wide variety of foods including plenty of fruits and vegetables as well as non-perishable items. Students pick up meals for three days at a time, including a hot meal for the current day and frozen fully-prepared items for reheating later.
Besides loss of learning, end-of-year celebrations, school plays, spring sports and annual awards ceremonies have also been canceled.  Science teacher Gayla Foster, who is retiring at the end of this year, fully understands the sadness of not having a final day. "My heart breaks," said Foster, "for these wonderful students as they face the fact that there are no countdowns, no celebrations, no fun week of field days, no yearbook signing or picnics, and no last day at school with their friends and teachers."
                               Socially-distanced graduation 
For high school seniors, these changes have been particularly trying. A recent survey about graduation led to the decision to hold a virtual graduation ceremony. Seniors are invited to sign up for a time to be filmed and may bring a limited number of family members. ETC will use this footage to produce a high-quality video to be broadcast on May 29. 
The program will include traditional speeches by class officers, valedictorian, salutatorian, and a staff member chosen by students, as well as the class song selected by seniors. ETC is offering each graduate a copy of the ceremonial video at no charge. It is hoped that an in-person graduation ceremony can be held at a later date. As for post-graduation plans, those are in question for some students as families have had their financial outlook altered by the pandemic. Universities, at this point, are as uncertain about the future as the rest of us so time will tell. 
                                    Looking to the future
What happens next school year?  District officials are looking at remediation plans and will be busy over the summer figuring out the best way to help students stay on track. For now, teachers have done what they do best – deal with the current situation and help their students move forward. Said Whitlow of her colleagues, "We are molded to go with it and figure it out. Because when things happen that are out of control, we still have 30 little faces staring at us waiting for what's next."  Then she added, "We can't see how the story unfolds for these kids but we are teachers and we are coping, just like we always do."