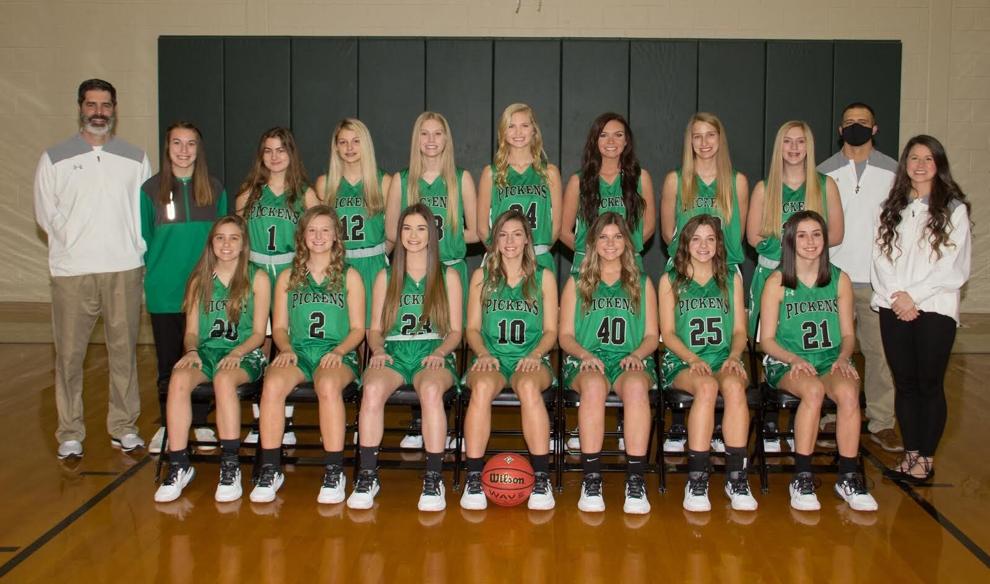 The young women of Pickens County High Schools Lady Dragonette brought heart, spirit, toughness, and jubilation to a year that could have been remembered for a virus—but might instead be memorialized as a stellar season for ladies' basketball. 
Their long, victorious road south to meet the Syrupmaidens in Cairo was paved with 20 Dragon wins, highlighted in green on their posted schedule—not to mention the actual 291 mile long bus ride.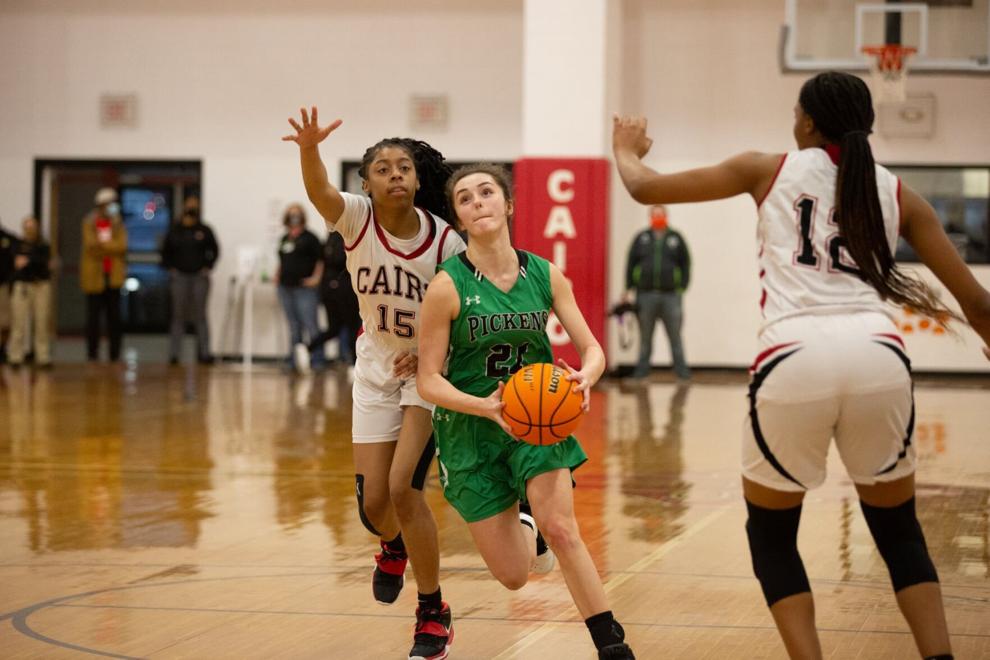 Having made it all the way to Elite 8, the Nettes were stopped by the South Georgia team. Cairo has continued their journey, and are in the championship game this week, while the Dragonettes got back on the bus to come home. They pulled in around 2 a.m.  Wednesday, March 3. 
"This group really figured out how to be a team," said Coach Brandon Thomas, PCHS Social Studies teacher, weary the day after the March 2 Elite 8 game.
"They all cheered for each other," said Thomas. He said the somber locker room mood was appropriate after the final buzzer sounded on their heartbreaking 49-51 defeat, but on the long road home, after getting food, the girls began to enjoy each other's company.  "It was indicative of what this season's been about.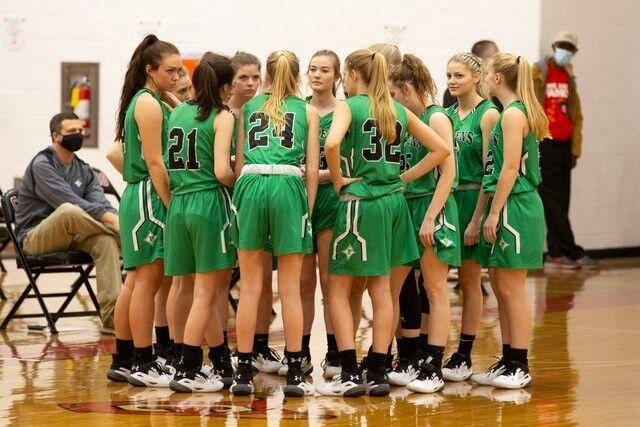 "This season, a lot of people anticipated us not being very strong; we lost a lot of experience," he clarified, with talented seniors graduating. Without any "superstars," driving the wins, each player contributed well, and the wins stacked up with diversified groups of five players hitting the floor and coordinating well, together. Thomas gave court time to build experience, but the rotation sometimes caused concern. "The real highlight is that we are a very balanced team. We played a minimum of 10 players every game, and every minute drove the fans crazy."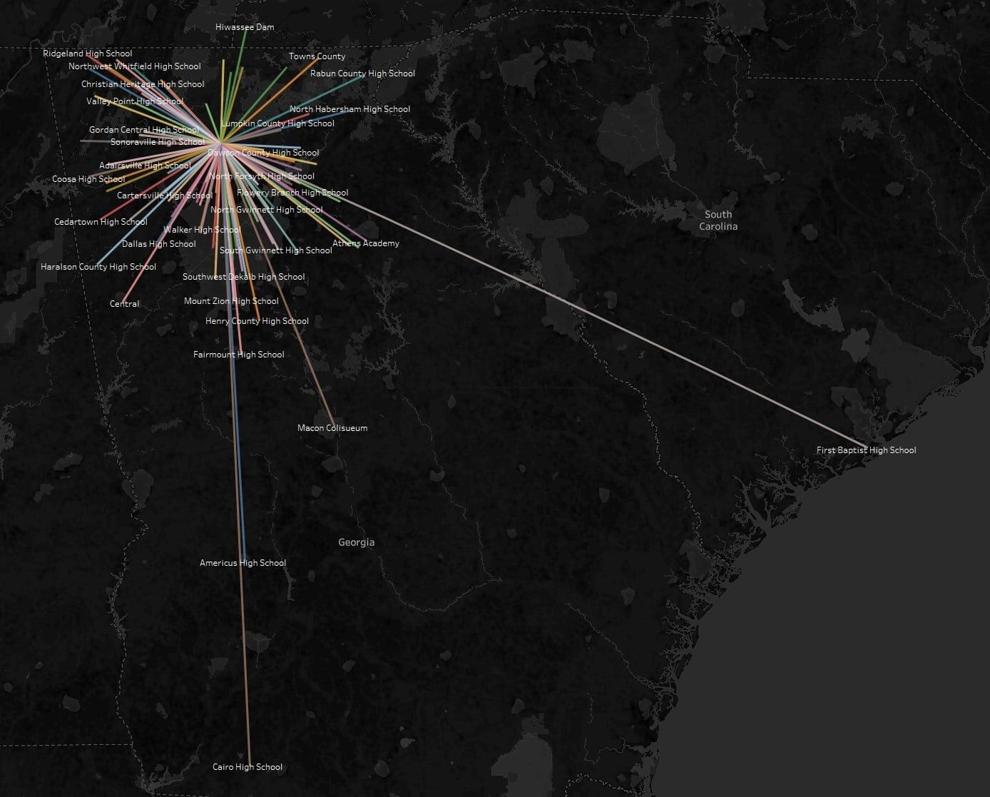 If those who couldn't be there to experience the excitement firsthand, images captured by Randy Pettyjohn can be found Nettes Basketball, Facebook. Listed on their schedule, the Nettes suffered two tournament losses, and only two regular season losses, away at Heritage, January 15, and a home game to Cedartown, February 2. 
Wins:
69 - 37 against Copper Basin, ETC Tournament
72 - 47 @ Central of Carrollton
73 - 37 v. Heritage
78 - 7  v. Ridgeland (Sr. Night)
54 - 49 CFA Tournament @ Gordon Lee
51 - 40 CFA Tournament @ Gordon Lee
55 - 47 v. N. Murray
50 - 16 v. Central of Carollton
78 - 39 v. Adairsville
92 - 23 @ Ridgeland
69 - 62 @ Dawson
46 - 27 @ N. Murray
50 - 48 @ NW Whitfield
50 - 30 v. NW Whitfield
54 - 30 v. SE Whitfield
56 - 46 @ NW Heritage
62 - 59 v. Stephenson
61 - 51 v. North Oconee
Last stop - Cairo, 49-51