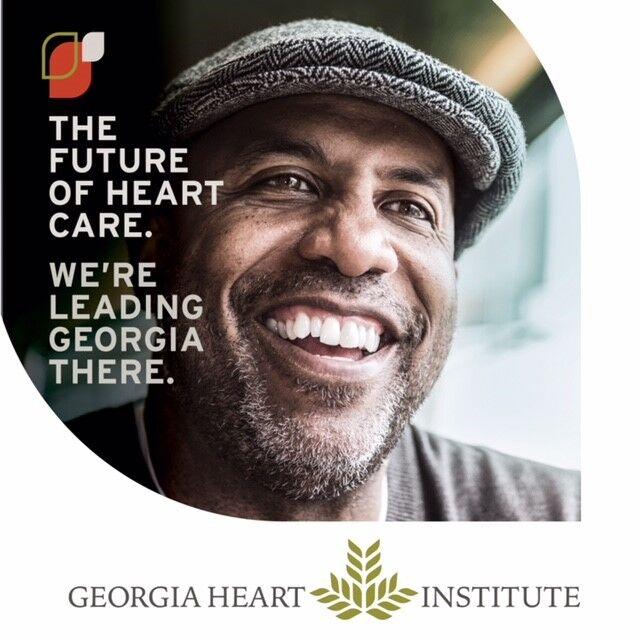 Northeast Georgia Health System (NGHS) announces the launch of a new heart and vascular program: Georgia Heart Institute. "Our priority is continuing to provide top quality care, but we're also focusing on expanding access to appointments, providing an exceptional patient experience, and increasing collaboration between all our cardiologist and surgeons," said Habib Samady, MD, interventional cardiologist and President of Georgia Heart Institute. 
All 14 locations of The Heart Center of NGMC are now called Georgia Heart Institute. While the practice name has changed, the addresses and phone numbers are still the same—and the cardiologists, advanced practitioners and staff include the same people many already know and trust. 
The cardiothoracic surgeons of Northeast Georgia Physicians Group (NGPG), the vascular surgeons of NGPG and Longstreet Clinic, and other aligned practices will also collaborate through the Georgia Heart Institute—but those practice names have not changed. Other aligned practices include: Cardiovascular Clinic of North Georgia, Gainesville Heart & Vascular Group and Sibley Heart Center Cardiology. 
Patients who have an appointment currently scheduled with The Heart Center of NGMC – now called Georgia Heart Institute – on or after September 7, nothing you need to do. To learn more about the Georgia Heart Institute and schedule appointments online go to georgiaheartinstitute.org or call 770-534-2020. Video appointments are available as well.