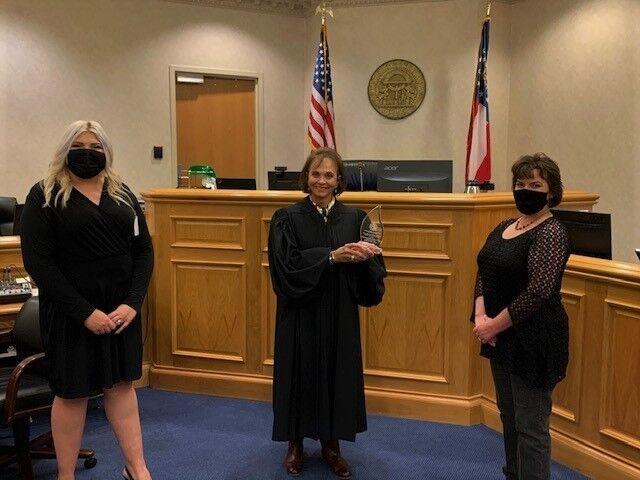 The Northeastern Judicial Circuit Parental Accountability Court became the first in the State of Georgia to collect over $1 million in child support cases. 
In a March 19 statement released by court administration, it was announced that the Parental Accountability Court (PAC), under the direction of Superior Court Judge Bonnie Chessher Oliver, was recognized by the Division of Child Support Services as the first Parental Accountability Court in the state to collect over $1 million in child support cases. 
Parental Accountability Courts serve non-custodial parents facing contempt action for failure to pay child support and those in need of additional services and accountability to overcome barriers to supporting their children. Without the efforts of Parental Accountability Court, these funds might never have been collected and the cycle of continued incarceration resulting in barriers to provide consistent financial support would continue, the statement reads. 
Judge Oliver founded PAC for Hall and Dawson counties in 2011. The court serves approximately 35 individuals currently and has collected over $400,000 in child support payments with a 91% participant retention rate in 2020.