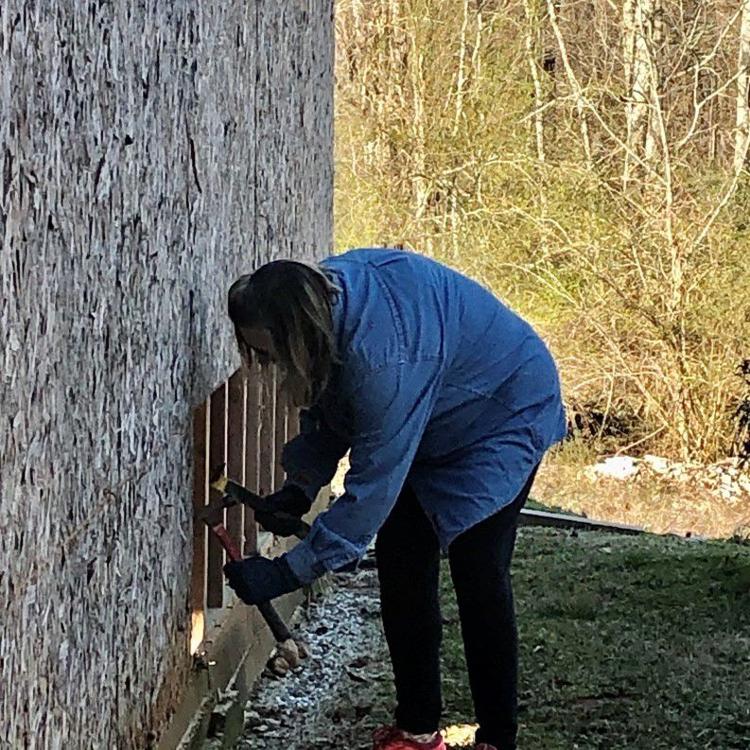 Pickens County's Habitat for Humanity participated in the International Women's Build 2020 on Saturday March 7, partnering with Lowe's and Big Canoe Men's Fellowship. 
In conjunction with International Women's Day, celebrated worldwide on March 8 each year, Habitat for Humanity locations in Canada, India and the United States promoted International Women Build Week, March 1-8, 2020.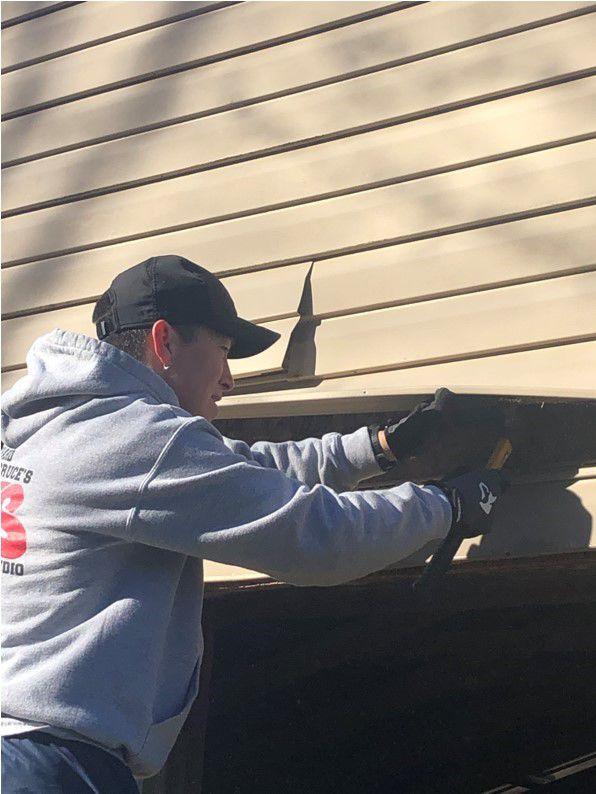 Habitat for Humanity-Pickens County (HFHPC) Home Repair Ministry, led by Dennis Gueraid, partnered with Big Canoe Men's Fellowship, led by Mike Twiss, on a home repair project for a local family. Lowe's building supply contributed and Quick Burger of Jasper stepped in to provide lunch.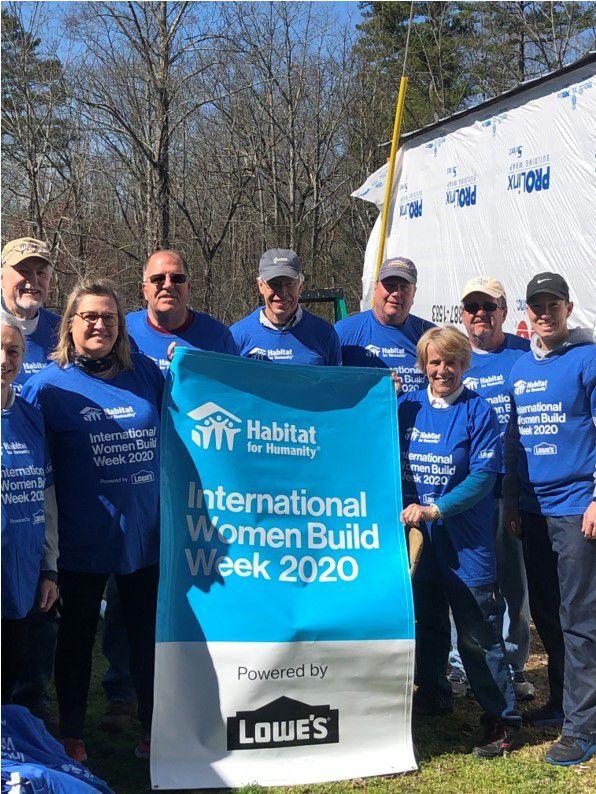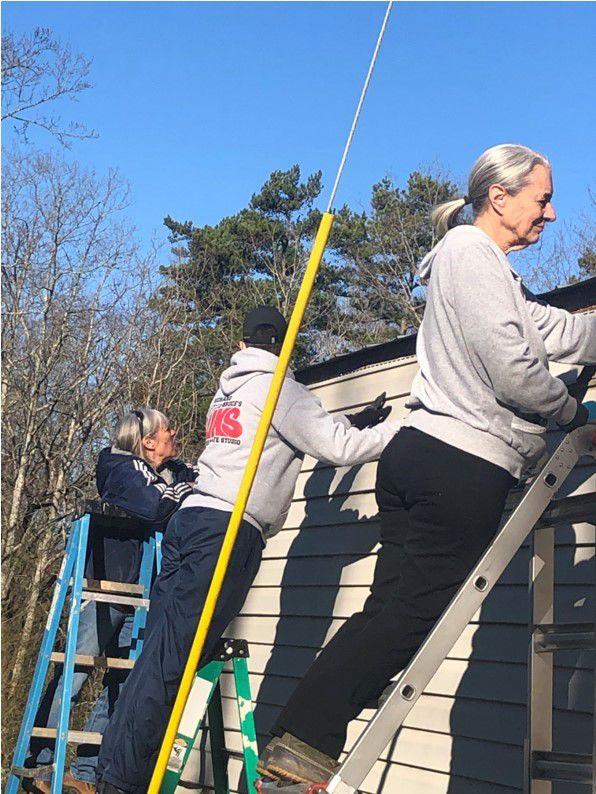 The project was to remove old siding and some dry rotted oriented strand board, an engineered wood similar to particle board, reinstall new OSB where needed, wrap the building and then install new siding. This was a tall order for the first ever women's volunteer build week not to mention an all-day job. Eager women volunteers--Gina Vann, Rebecca Coleman, Monique Vinelli, Debra Cook, Colleen Adams--showed up and were ready for the challenge. Along with the men from the Home Repair Ministries--Dennis Guerard, Mark Tooker, Bill Shellheart, Grady Hopper, Steve Greenwell and Mark Twiss--hammers pounded, power saws sang and ladders were hoisted. Working together, the group of 15 volunteers completed the task in just a day and a half.
While HFHPC builds new homes for families in need, the Home Repair Ministry provides yet another important outlet for families to allow them to stay in their homes by repairing what they already have. Often the elderly are especially in need of assistance for home repairs. Thanks to the many volunteers that give of their time and talent and to the local businesses for supporting these worthwhile ministries, another home repair has successfully been completed.
There are a lot of things to be proud of here —and a lot of "firsts" for our affiliate: 
The first Women's Volunteer Day 
The first repair ministry project 
The first project we're doing in conjunction with Habitat International & Lowes
The first fundraising "job site" project
A very sincere thank you to our volunteers.
For more information about Habitat for Humanity Pickens County or to learn more about donating or volunteering, go to http://www.pickenshfh.org/