If you have been wondering what this food truck craze is all about there is a new truck (a.k.a. restaurant) in Ball Ground that is worth checking out. Dominic's Truck and Dine opened last June and has a permanent location in what was once Martin's General Store at 340 Gilmer Ferry Road.
This is a unique restaurant with no table service or wait staff. When you first arrive just follow the tantalizing smell toward the wood fire grill in the food truck. Once there you will find an ever-changing menu of options.
Items always on the menu are wood-fired pizzas and burgers, but daily specials are worth a try too. They also have veggie and gluten-free options. You can order your food from the food truck then sit inside the 50s style retro building or on the front or back porch and enjoy the 50s tunes playing on the jukebox. Sodas, beers and wines are available inside as well as a free water station. Also be sure to check out Dominic's homemade ice creams and fresh fruit organic ices. Some evenings live music is offered as well as trivia, dress contests and bingo.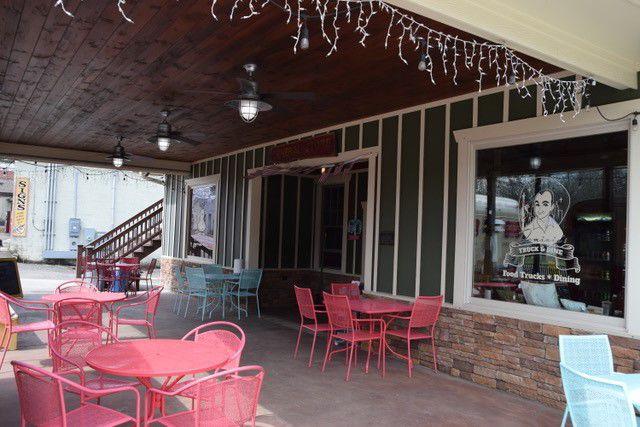 Weekly specials include:
Wood-Fire Wednesdays- Wood Fired Tacos
BBQ Fridays- Baby Back Ribs, Brisket, Pulled Pork and Chicken
Steak Night Saturdays- Rib Eye Steaks while they last
Sunday Fundays- Pasta, Pizza and Salads only. Sunday is the only day you can order a large pizza.
Truck and Dine, which owns Dominic's, has several other food trucks that cater special occasions such as graduation parties and elementary school field days. There is also a location at Truck and Tap in downtown Woodstock.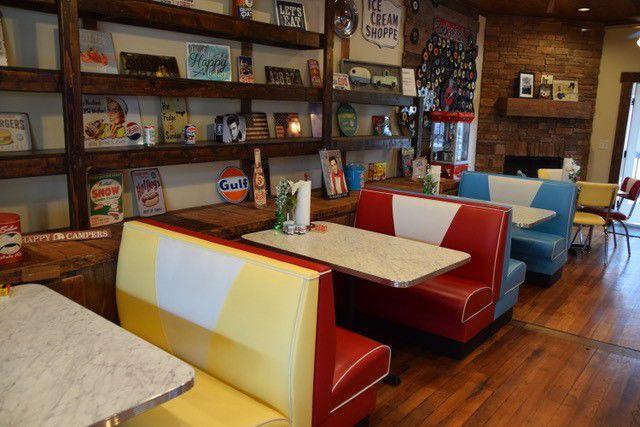 Dominic's normal hours in Ball Ground are Wednesdays and Thursdays 11:00 a.m.-7:00 p.m.; on Fridays and Saturdays from 11:00 a.m.-8:00 p.m. and on Sundays from Noon - 4:30 p.m. Order pickups are available by calling ahead to place an order.Call-ahead and pick up ordering is available.
Note: Dominic's is doing call-ahead curbside pickup Wednesday-Sunday during the Coronavirus pandemic. Inside dining is limited to 10 diners and outside tables are separated for social distancing.