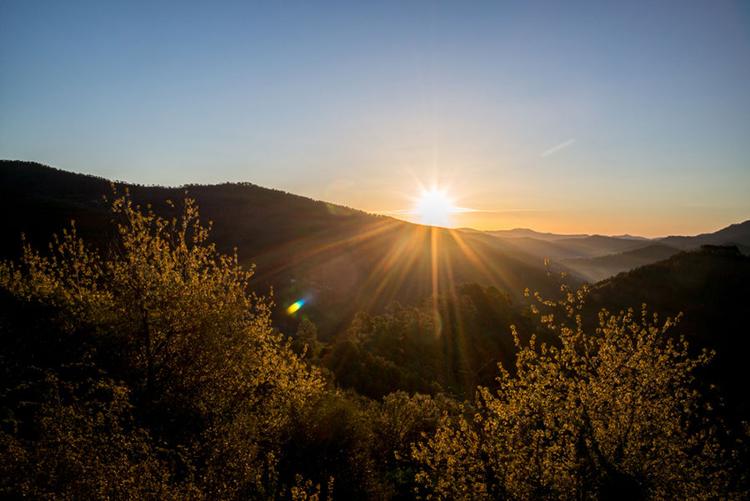 "Three chords and the truth - that's what a country song is."  

~Willie Nelson~
One lazy summer afternoon a few years ago, I was relaxing on my deck enjoying the "yank-yank" call of a white-breasted nuthatch working its way down a chestnut oak a few feet from the deck railing. As is often the case when I'm loafing around like this, I drifted off into a state of omphaloskepsis. And as any aspiring writer know such episodes can sometimes birth ideas for an interesting short story, memoir or even a poem or song.
While fully engrossed in this state, I was reminded of the fact that many a country music song from the pre-millennial generation (before country music went to hell in a hand basket) has a message that really grabbed you. Sometimes the show stopper is in the song title itself, but often it is in a memorable "hook line." This is especially true on a personal level if you have experienced what the song is aboutor at least if your way of thinking is developed to the point you are capable of empathizing with those who have.
A complete listing of such classics would obviously be impossible. Even an effort to name just a few personal favorites is bound to leave out many favorites of others. Nevertheless, I have made a humble effort to list several that come to mind which engender thoughts, situations or scenes many can empathize with.
Dropkick Me Jesus Through the Goalpost of Life.
Now there is a memorable title for a song if I ever heard one! Relatively few song titles convey a message as crystal clear as that. It was, and still is, one of Bobby Bare's classics. But even though there are numerous great song titles that have used metaphors to good advantage, it is sometimes a hook line in the song or in other cases a whole course that uses a metaphor or an axiom to best advantage. Here are a few other titles and hook lines that came to mind while sipping a cold one out on the deck that day.
How about this for a great title:
Rednecks, White Socks and Blue Ribbon Beer.
And one of Jerry Lee Lewis' classics:
What Made Milwaukee Famous Has Made a Fool Out of Me.
Or Johnny Paycheck's all time classic:
Take This Job and Shove It!
And E.T.'s (Earnest Tubb) never to be forgotten classic from the 50s:
I'm walkin' the floor over you, I can't sleep a wink and it's true
I'm hoping and I'm praying as my poor heart breaks into,
Walkin' the floor over you
Or another of E.T.'s memorable tear-jerkers:
You Don't Have to be a Baby to Cry, All You Need is For Love to go Wrong
 Or one of Ronny Millsap' hits from the good old days:
I'm havein' day dreams about night things in the middle of the afternoon
And every night you make my daydreams come true.
Although not primarily known as a country singer, there is little question Kenny Rogers has had more than one memorable country hits to his credit. One of my favorites is
You picked a fine time to leave me Lucile
Four hungry children and a crop in the field
I've had some sad times, and lived through some bad times
But this time your hurtin' won't heal
You picked a fine time to leave me Lucile!
Another of Kenny's jewels is:
You've got to know when to hold them, know when to fold them
Know when to walk away, know when to run.
You never count your money while you're sittin' at the table,
There'll be time enough for countin' when the dealin's done.
The character in this song, The Gambler, tells us there's always a little voice in the back of our mind that tells us to either hold, or fold. All you can do is trust it. And don't count those chickens before they hatch. All that really counts is what you end up with.
Singer/songwriter Guy Clark is one of my favorite philosophers. He writes about such non-commercially successful subjects as a Randal knife his daddy took with him to WW II, his dog "Queenie" who someone shot and killed with a 22 rifle they got for Christmas, and his ode to his favorite blue jeans, boots and other things he likes too much to just "hang on the wall." The following verse from another of his songs expresses a piece of good advice too. It's about a little boy who wants to fly so much he jumps off the roof of a shed in his backyard with a homemade cape tied around his neck.
Life is just a leap of faith,
So spread your arms,
Hold your breath,
And always trust your cape.
Clark reminds us there are no guarantees in life; it's all on the job training. There are no books titled, Life For Dummies. He tells us we all have a built-in cape. Just trust it and go ahead and jump.
You can play it straight, or from left field,
You just gotta play it the way you feel.
Clark tells us the best way is always the way that fits you best. Picasso's mandolin is not going to look the same as mine. Be thankful we're not all the same. Listen to your own private radio.
If you've ever taken a drink of water from an old fashion country well, you know to get cool water you don't take it from the top; you've got to let the bucket sink deeper where the water is cooler. One of the best guitar players that ever strummed six strings, a blind man called Doc Watson, reminds us in this song that if we deal with problems or opportunities in a shallow way, it won't be long before we'll find ourselves wishing we had dug a little deeper into the matter.
Dig a little deeper in the well boy, dig a little deeper in the well.
If you want a cool drink of water
You've gotta dig a little deeper in the well.
Life is what you make it; sometimes it's a living hell,
But if you want to get to the heart of things,
You got to dig a little deeper in the well.
Although maybe not quite as well known as some of his contemporaries, Vern Gosden has had a string of memorable hits. One I especially like is about a bar, a juke box and a song by Ernest Tubb and his band, the Texas Troubadours.
They got a vintage Victrola 1951,
full of my favorite records that I grew up on
They got old Hank and Lefty and ole B-24,
Set 'em up Joe and play Walkin' the Floor
Set 'em up Joe and play Walkin' the Floor

Every day they replace old B-24,
Cause every night I run a needle through Walkin' the Floor
Every night I run a needle through Walkin' the Floor
I'm gonna spend the night like every night before

Playin' E.T. and I'll play him some more
I gotta have a shot of those old Troubadours
Set 'em up Joe and play Walkin' the Floor
Set 'em up Joe and play Walkin' the Floor
Kris Kristofferson reminds us it's a dull individual who doesn't have some odd ways that seem a contradiction. A little unpredictability now and then is not a bad thing. It adds spice to any life.
He's a walking contradiction,
Partly truth and partly fiction
But it's his Sunday Morning Coming Down that yanks at your heart strings;
Well I woke up Sunday morning with no way to hold my head that didn't hurt
And the beer I had for breakfast wasn't bad, so I had one more for dessert
Then I fumbled through my closet for my clothes and found my cleanest dirty shirt
And I shaved my face and combed my hair and stumbled down the stairs to meet the day
And what a killer verse!
On the Sunday morning sidewalks, wishin' Lord that I was stoned
'Cause there's something in a Sunday, makes a body feel alone
And there's nothin' short of dyin', half as lonesome as the sound
On the sleepin' city sidewalks with Sunday mornin' comin' down
David Allen Coe was certainly not as well known as some of the others in the "Outlaw" category such as Waylon Jennings and Wille Nelson, but he did remind all of us everything a county song should contain. At the end of his song, You don't have to call me Darling. Coe tells us the song was written by songwriter, Steve Goodman, and Steve told him he had written the perfect country song. Coe wrote him back and told him he had not written the perfect country song because he had not mentioned momma, or trains, or prison, or pickup trucks, or getting drunk. Goodman wrote another verse and sent it to Coe. Upon receipt of the new last verse, Coe agreed that now it was the perfect country song, so he added it to the other verses to finish out the perfect country song.
I was drunk the day my Mom got out of prison
And I went to pick her up in the rain,
But before I could get to the station in my pickup truck,
She got run over by a damn old train
Dozens and dozens of Hank William's songs put many of us in a plaintive mood, even bringing tears to some. Before this "Hillbilly Shakespeare" died at the age of 29, he left us with a string of memorable hits that are as meaningful today as they were in the 50's Below are a few lines from some of his classics that still puts any current country song or singer to shame.
I hear that lonesome whippoorwill
It sounds too blue to fly
The moon just went behind a cloud
to hide its head and cry
***
I tried so hard my dear to show that you're my every dream
But you're afraid each thing I do is just an evil scheme
A memory from your lonesome past is keeping us apart
Why can't I free your doubtful mind, and mend your cold, cold heart?
There was many a good truck driving song back in the good old days, and Dave Dudley was one of the best who sang them. You don't have to be a long-distance truck driver to understand how one of them feels as he approaches home after a long, hard week on the road. Probably the one remembered the most is –
Six Days on the Road, and I'm Gonna Make it Home Tonight
Loretta Lynn was a poor girl from Kentucky and was not ashamed to let everyone know it. She wrote her own songs, taught herself how to play the guitar and rose to the top of the heap of female country singers of her day.
I was borned a coal miner's daughter
In a cabin, on a hill in Butcher Holler
We were poor but we had love
That was one thing Daddy made sure of
He shoveled coal to make a poor man's dollar
In more recent decades these three singers were among the more memorable –
Vince Gill – Nobody Answered When I Called Your Name
Garth Brooks - If Tomorrow Never Comes
Travis Tritt – Here's a Quarter, Call Someone Who Cares
If anyone on earth can bring tears to someone's eyes who has experienced a spouse slamming the door and walking out on then it's the one and only George Jones. His powerful phrasing is unforgettable, and the way he wrenches strong emotion out of a song's simple lyrics is a trademark that made him one of the greatest country singers who ever lived.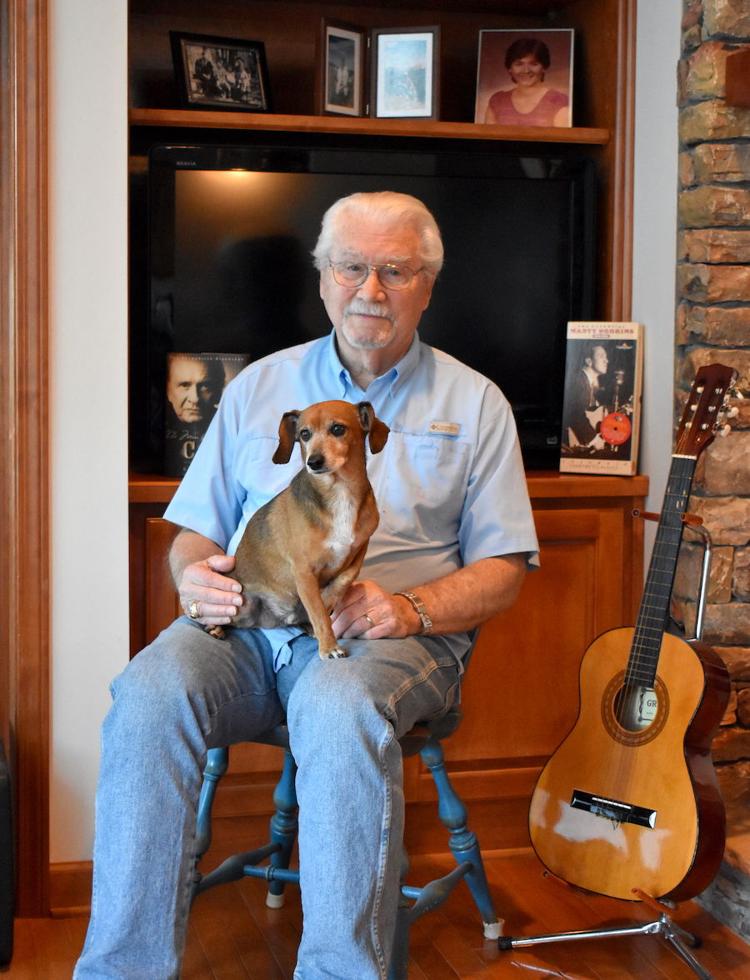 But there's one sound in the world a heart can't stand
To hear that sound (door slamming noise) and to know it's really over
George was one of the best country music singers of all time. He lived a hard drinking life for most of his career, and before he finally straightened out, he missed so many performances he earned the nickname "No Show Jones". In the early 60s my wife and I attended a country music show in Memphis where he was one of many on the billboard. When his time came, he was drunk in the dressing room and didn't show when the time came for him to perform. The announcer told the audience they could get their money back if they wanted, but I doubt any took the offer. His band came on stage and performed several of his hits without him.
Another great line in one of his songs is,
Still doin' time in a Honky-Tonk prison, still doin' time where a man ain't forgiven
And another –
Tonight the bottle let me down, and let your memories come around
Many in the business consider the following to be the best country song ever written. It tells the story of a man who finally got over his lost love only after he died –
He Stopped Loving Her Today
His great classic from the 80s is this one where he tells of his lover saving him from a continuing life as a drunkard. Then in the course he uses various alcoholic drinks as a metaphor for her attributes that attracted him to her.
I used to spend my nights out in a barroom
Licker was the only friend I'd known
But you rescued me from reaching for the bottle
And brought me back from being too far gone
You're as smooth as Tennessee whiskey
You're as sweet as strawberry wine
You as warm as a glass of brandy
And I stay stoned on your love all the time.
The last song mentioned in my inadequate coverage of the subject is also one of George's. In it he asks the unanswerable question of what's going to happen when all the classic country singers have died. Most of them already have, but two of the best were still hanging on when this was written - Merle Haggard and Willie Nelson.
Who's gonna fill their shoes, whose gonna stand that tall
Whose gonna play the Operie and the Wabash Cannonball
Whose gonna give their heart and soul to get to me and you,
Lord I wonder whose gonna fill their shoes.
I wonder too, George. These singers of the last decade or so sing about dirt roads and such things as plowing the fields on their big green tractor, but I doubt any of them have ever been on a tractor. I don't think the shoes of George, Merle Haggard, Johnny Cash, Hank William's or two or three dozen others of their ilk can ever be filled ever.