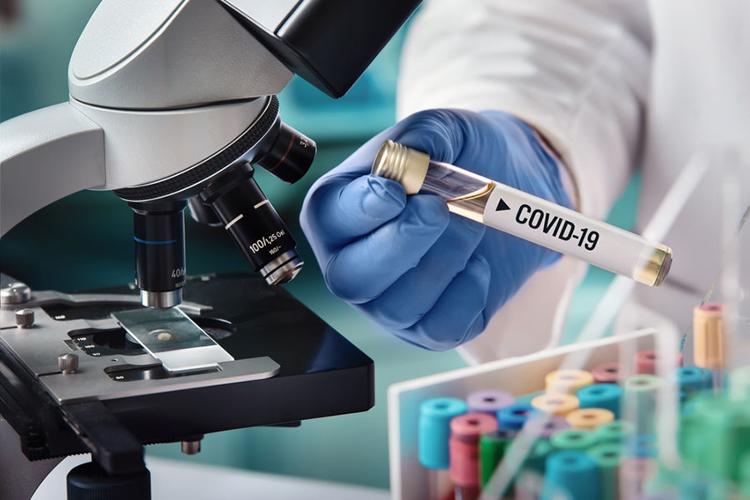 The following sources offer a variety of updates and/or information that may be of interest during the current COVID-19 pandemic. If you have other sources and/or suggestions, please share them with our readers and email them to editor@bigcanoenews.com
Center for Disease Control and Prevention (CDC)
https://www.cdc.gov/coronavirus/2019-ncov/index.html
This page includes a listing of topics to click on: Situation Summary, School, Workplace and Community locations, Information for Healthcare Professionals, Cases in the U.S., FAQs, Resources for Home, Symptom, Cases and Latest Updates, World Map. The statistics are updated daily and sometimes hourly—offers guidelines on what you will need to do and how to prepare for and/or help prevent the spread of COVID-19. The site explains what to do if you get sick and a series of other helpful and informative topics.
COVID-19 (Coronavirus): Dawson County Updates
(https://www.dawsoncounty.org/pr/page/covid-19-coronavirus-dawson-county-updates
As of Sunday, March 30, Dawson County Government is operating as business as usual.  Please use the menu buttons below, or to the left, for more information on specific departments or offices.  Dawson County is NOT under a shelter-in-place order NOR is the County under a curfew
Dawson County Planning & Development by appointment only:
Dawson County Tax Commissioners Office: taxpayers encouraged to use online services
Dawson County Tax Assessors Office: office close to the public.
Pickens County https://pickenscountyga.gov/
Pickens County Administrative Offices were closed to the public as of Monday, March 16. The Board of Commissioners declared a local state of emergency and enacted emergency ordinances. This declaration is effective immediately through April 7, 2020 at 11:59 p.m. All citizens are to shelter-in-place, to avoid all nonessential outings and stay indoors as much as possible. The public will not be able to enter the Administrative Office Building during this time.
Georgia Department of Health https://dph.georgia.gov/covid-19-daily-status-report
As of Sunday, March 29, The number of confirmed Georgia COVID-19 cases 2,683 with 678 hospitalized (27%) and 83 deaths (3.09%).
SCAM ALERT -- The Better Business Bureau serving metro Atlanta, Athens and Northeast Georgia sent an alert about a potential scam involving a phone message from a company with the phone number 844-989-1702 that urges consumers to keep their family safe from coronavirus by purchasing healthcare plans from the caller.
Hospital guidelines and updates
UPDATED MARCH 29
Northeast Georgia Medical Center Hospitals https://www.nghs.com/covid-19
Only select entrances will be open for patients and visitors at each Northeast Georgia Medical Center (NGMC) hospital starting the afternoon of Sunday, March 15. Each patient and visitor will be screened for COVID-19 as they enter. You can see a complete list of open entrances, updated visitation limitations and other helpful information at www.nghs.com/covid-19.
If you have a fever and cough or difficulty breathing, these steps will help you find the care you need and limit the spread of Coronavirus (COVID-19) in our region:
Call before you come Please call your doctor's office or an urgent care clinic for advice about where you should go for treatment. If you already have an appointment scheduled and have recently traveled to an area affected by Coronavirus, please call the office before you leave your house.
Call 9-1-1 for emergencies Calling 9-1-1 is always the fastest and most efficient way to get proper treatment for medical emergencies.
Consider staying home and completing an E-Visit We have updated our online E-Visits to ask screening questions that may indicate if you have Coronavirus. Just visit www.ngpg.org/evisit-info for instructions about how to complete an E-Visit from the comfort of your home.
Piedmont Healthcare https://www.piedmont.org/patients-visitors/coronavirus
A no-visitor policy until further notice, except in special circumstances. The only visitors who will be permitted are essential family members who must receive prior approval from the patient care team in cases such as end-of-life care, labor and delivery patients, and for legal guardians of minors receiving care, which includes our Neonatal Intensive Care Unit (NICU). Visitors who are approved must pass the health/quarantine screen. Visitors will not be permitted into the room of a patient who is presumptive positive, confirmed or a Person Under Investigation (PUI) for COVID-19. (See Piedmont Mountainside news article on this page.)
Emory Healthcare https://www.emoryhealthcare.org/covid/index.html
Emory Healthcare updated its visitor policies as of March 24. "We are no longer allowing visitors in patient care areas, except for special circumstances. Family meetings to make health care decisions on behalf of the patient "will be organized by phone from home." For comprehensive information, go to the url above Emory previously announced it postponed all inpatient and outpatient elective surgeries and procedures as of March 17.
Northside Hospital https://www.northside.com/covid19
The State of Georgia has a new COVID-19 hotline. If you believe that you are experiencing symptoms of COVID-19 or have been exposed to the novel coronavirus, please contact your primary care doctor or an urgent care clinic. Please do not show up unannounced at an emergency room or health care facility. 844-442-2681 
Effective immediately, entry to all five Northside hospitals and specialty facilities is temporarily restricted. Visitors will not be accepted at Northside Gwinnett Extended Care Center, Northside Gwinnett Joan Glancy, and all Northside Hospital Cancer Institute outpatient oncology practices and infusion centers.
Visitor restrictions for Northside Hospital Atlanta, Northside Hospital Cherokee, Northside Hospital Duluth, Northside Hospital Forsyth and Northside Hospital Gwinnett are outlined on the website. No visitors will be allowed for a known COVID-19 patient or a patient under investigation for COVID-19