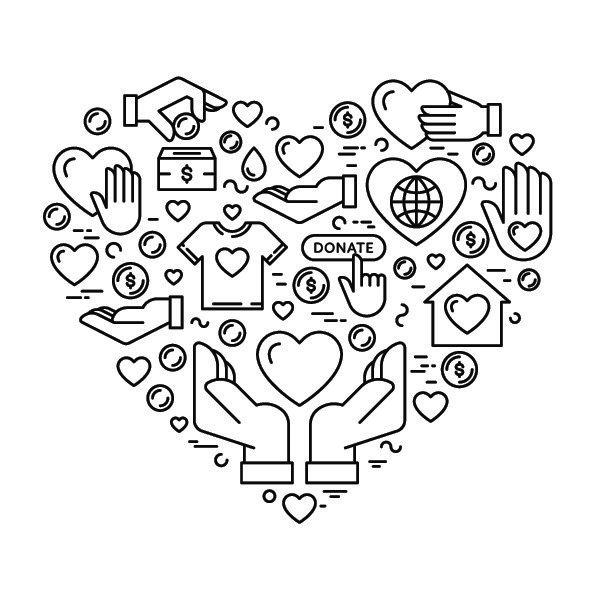 ON BEHALF OF THE STAFF AND MANAGEMENT OF SMOKE SIGNALS: WE THANK YOU FOR YOUR CONTRIBUTIONS. Though our ad revenues continue to be adversely affected by the Coronavirus pandemic, your contributions are helpful and appreciated.
Smoke Signals™, is an award-winning, independent free monthly newspaper that has brought you high quality community, local and regional coverage of news, features, and culture for more than four decades.
We are an exclusively advertiser-supported publication and receive no outside support. We depend on volunteers contributing their time and talents as well as ad revenues that pay all the costs of creating, editing, assembling, printing, posting online and distributing our paper.
Publishing a free print and online newspaper is a regular financial challenge. The shutdown caused by the COVID-19 virus has compounded that challenge by forcing many of our loyal advertisers to temporarily cut back or suspend advertising.
Very simply, like a growing number of large reader-supported commercial print newspapers, we invite you, our loyal reader, to become an inaugural member of Friends of Smoke Signals with a voluntary donation in support of free, independent, quality journalism.
We are not asking for a subscription. Smoke Signals will always be free, but if we bring you value each month, your generous donation will provide resources for Smoke Signals to continue to bring you even more quality, original independent writing and reporting, not just in current uncertain times but in the future as well.
Please consider donating. Go online to smokesignalsnews.com/donate or clip and fill out the coupon in the print version of Smoke Signals.
The dedicated Smoke Signals staff thanks you for your support!
Wayne Tidwell, Executive Editor, Smoke Signals
David Howe, Chairman, Smoke Signals Board of Directors
Help us keep Smoke Signals free and independent
BY JON MARKEY
Board member, Smoke Signals Community Services, Inc.
In this time of social distancing help us maintain social connections.
Everyone is consumed by the news about COVID-19 even as we strive to maintain our relationships with family, friends and the community that surrounds us. 
Smoke Signals has been part of the community for more than 40 years delivering free news in print and online that is not available anywhere else.
A recent poll by the Knight Foundation and Gallup found that 86 percent of Americans believe that local news should be accessible to all regardless of ability to pay. We at Smoke Signals agree.
The business of providing news to people across our country has seen dramatic losses over the last 10 years; newsroom employment has fallen by more than 50 percent in that time and COVID-19 is decimating the news industry to the point of near collapse.  
The Cleveland Plain Dealer has only 22 people covering the entire city. The Record (covering the entirety of northern New Jersey) had a newsroom of more than 300, but now has 30! The Salt Lake Tribune is now a 501C3 non-profit. The Tampa Bay Times (largest circulation in Florida) is only printing Wednesday and Sunday. 
Papers have disappeared, websites vanish even while many communities see new enterprises developing—seeking to fill the gaps. Many towns and counties have no one covering the local news. Newspapers (print and digital) have supported themselves with advertising and subscriptions; Smoke Signals has relied solely on advertising, which is virtually gone.
Although the national arena will continue being covered by the major providers, local news will vanish unless we can develop new funding resources. News is free; however, the gathering, editing, and delivering of news costs money. Putting reporters into communities is necessary, sorting fact from fiction requires editing, assembling the news into a useful form needs talent and putting it into print or online adds expense
 Confronting COVID-19 as individuals and members of the community we are forced to make choices about how to continue moving ahead with our lives; Smoke Signals is challenged to maintain and extend its ability to cover our communities. Advertising is vanishing and there is little reason to expect its quick return. We had extensive discussions looking at the future and have taken steps to reduce our expenses, adjusting advertising rates to provide support for our customers even while we maintain the resources to deliver a free, quality product to you.  
 We ask for your support to permit us to sustain local reporting and coverage. 
Your donation to Friends of Smoke Signals will help us continue our mission of providing the news of importance to the community, news of friends, neighbors, events, and activities that you cannot find anywhere else.