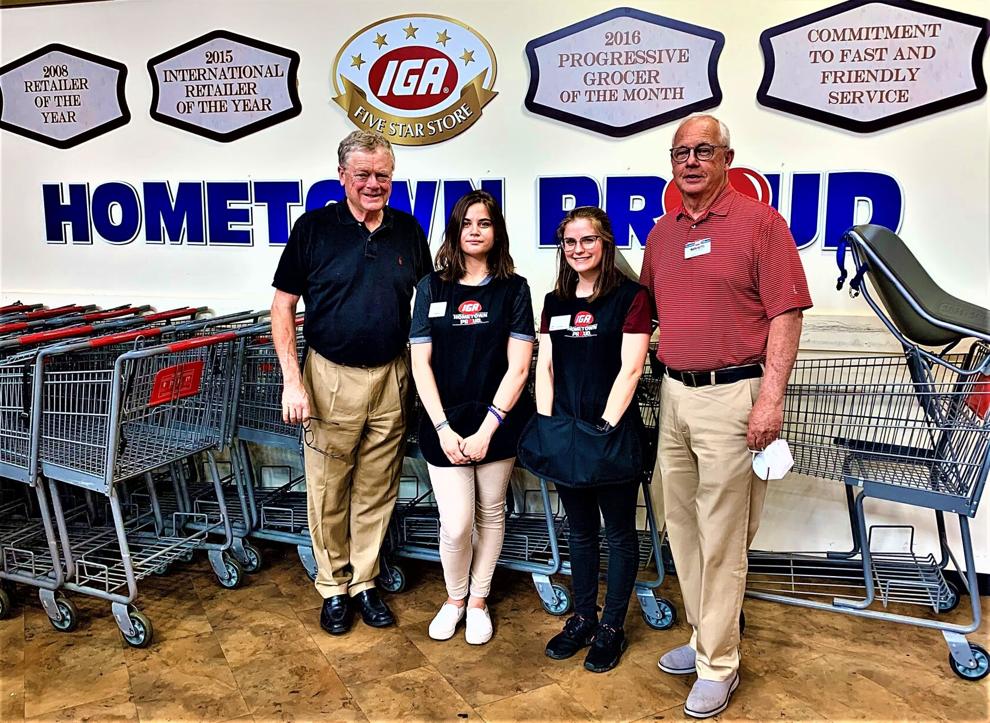 There are many ways Foothills IGA strives to serve its local community; one of which fosters the educational futures of employees or children of employees through scholarships for college.
Pictured above are Summer O'Dea, and Kirsten Thrasher, this year's recipients of the Foothills IGA Scholarships. O'Dea will be attending Valdosta State University this upcoming school year. She is the daughter of Mary and Kevin O'Dea of Jasper. Thrasher is currently pursuing her degree at the University of North Georgia. She is the daughter of Amanda and Lee Thrasher, also of Jasper.  They were awarded the scholarships based on their outstanding performance at work as well as their exceptional application submissions.
The store has awarded many scholarships to members of the Foothills IGA team like O'Dea and Thrasher over its 19 years of existence. Foothills IGA not only provides these scholarships to aid their employees in pursuing higher education, but also to appeal to other ambitious, hard-working, young adults with the potential to be great additions to the store's incredible staff.
When you walk into the store located in Marble Hill, one of the first things you see is a bold display of words on the front wall, "Hometown Proud," the IGA Company slogan. The culture of Foothills IGA is centered around this slogan and is evident in everything they do, including updates to the store's appearance, evolving improvements to provide a great experience for its customers, a commitment to serving the community and the hard work of its employees.