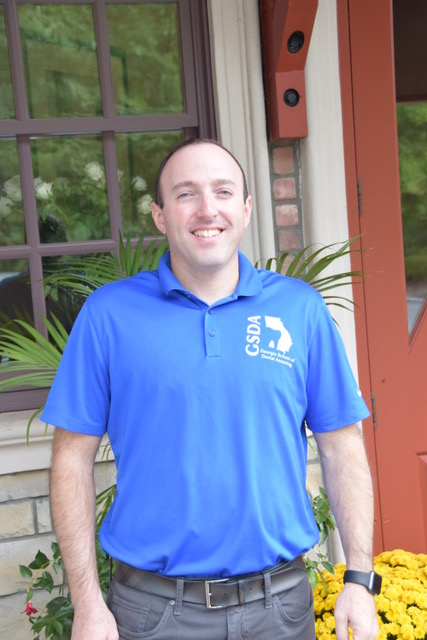 BY WAYNE TIDWELL
The Georgia School of Dental Assisting (GSDA) will open its fifth location at the North Gate Station on Steve Tate Highway in Marble Hill, Ga. according to GSDA Director, Justin Adler.
"We are really looking forward to coming up here to bring a different type of school to the folks in the mountains," Adler said. "It"s an alternative for someone who might not be going to a four or two-year school but wants to have a career.
"We are excited to partner with Dr. Muecke and his staff who have a local presence up here. I feel that we can do very well here giving back to the community with training and helping people out who want a career."
GSDA will offer a dental assisting certificate, according to Adler. After 12 weeks they will get a certificate of completion, X-ray certification and CPR certification.
"If they want to take that a step further, we are the only certificate program in the State of Georgia that offers what is called an expanded duty certificate," Adler said. "Think of that as a graduate degree on top of your basic dental assisting course. That course is approved here in the State of Georgia by the Georgia Board of Dentistry.
Students can do externships in their home office, in this case Dr. Muecke"s office, but are encouraged to do them in their community where they can get their name out to dental facilities where they are most likely to land a job, according to Adler.
"Dentists are very receptive [to hire dental assisting graduates]," Adler said. "They are always looking for people with knowledge of the dental office. Dental assistants are the ones setting up the room, handing the instruments to the doctor for the procedure they are working on, greeting the patients, etc."
He said the placement rate in Atlanta is about 80 percent.
Asked about the market for such a school here in the area, Adler said the market was great for people looking for an alternative to college.
"They can get a great education in 12 weeks and feel confident enough to work in a dental office," Adler said.
Adler said the central location in the North Gate Station will be able to pull from Jasper, Ellijay and Dawsonville. He currently has schools in Kennesaw, Woodstock, Roswell and Buford.
Classes will start in early 2020. Class sizes are up to 12 students; are offered three times a year, and are held one day a week for 12 weeks, according to Adler.
"We are a hands-on school," Adler said. "You will have your typical lecture, lab and quizzes, tests and final exams just like a regular school but we pride ourselves on hands-on."
More information about GSDA can be found at www.gadentalassisting.com.