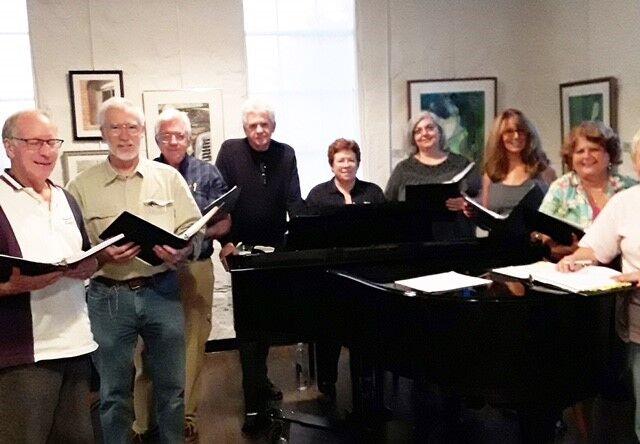 The Dawson Chorale will perform an all Beatles concert at 3 p.m. on Sunday, Oct. 3, in the Dawson County Junior High School auditorium at 332 Highway 9 North, Dawsonville. Refreshments will be provided following the concert.  
The concert will include arrangements of some of the Beatles' greatest hits, such as "All You Need Is Love," "Blackbird," "Let It Be," "Hey Jude," "Ticket To Ride," "When I'm 64," and many more. Tickets are a $10 donation for adults and students are free. Tickets are available online at bowenarts.org, from a chorale member, or at the door on the day of the concert.
The Dawson Chorale is directed by Kathy Pate. Members include Bill Arnold, Jim Atwood, Jan Brumbelow, Michael Hamang, Shirley Hawkins, Kay Jenkins, Tracey Osborne, Kim Reece, John Reid, Kathy Stephenson, and Carol Torrisi-Kessel. They will be accompanied by Clay Burnett on piano, Bobby Sterling on drums, Steve McClure on guitar and Danny Wheeler on bass guitar.  
The Bowen Center for the Arts has supported the chorale since inception, as well as the First Baptist Church of Dawsonville for the past 20 years. As with other community chorales, tickets sales only cover a portion of the chorale's annual expenses. A current sponsorship drive offers local businesses a chance to promote their business through arts and culture. For more information call Kathy Pate at 706-531-1551.