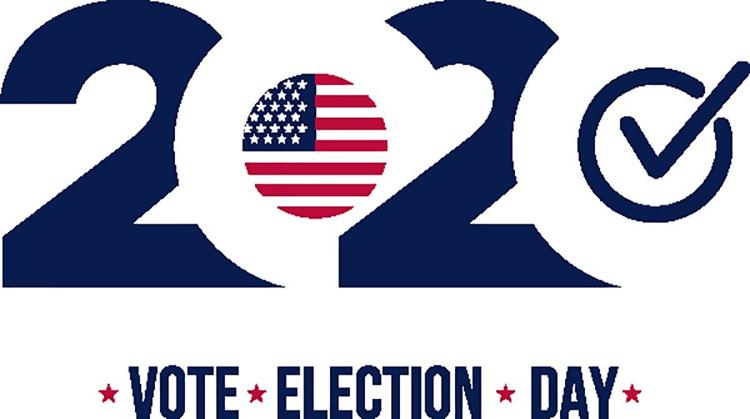 In the September 3 voting session Dawson County Board of Commissioners approved the hiring of an additional employee within the county's election and registration staff.
The unanimous vote came after Dawson County Board of Elections and Registration Chairperson Glenda Ferguson made a formal request for the additional new hire at the commissioners' work session earlier that day.
There has been more walk-in traffic, more phone calls, more "everything" that is taking so much time and attention that staff struggles with handling other duties as well as the on-going programs that are being presented in the state and trying to implement things that will help, Ferguson told the five elected officials.
In the process to prepare for the upcoming election, staff must undergo additional training, ensure equipment is working properly, and streamlining the voting process, all of which adds more work for staff, Ferguson added.
The additional staff member would work for roughly six months and ideally less than 32 hours per week.
"Our board asked me if I would come before this board and say that we'll do our best effort to do less than the full-time person if we can, [and working] for six months," Ferguson said. "I'll try to be real; I'll try to monitor it best I can and be mindful of the hours and make sure that we don't over-extend, if not needed."
The request was made for a full-time person "just in case" because "we don't know what we're looking at" in terms of how much time would be used.
"This is kind of a guesstimate; I have no way of really knowing," Ferguson said. "We just wanted to make you are aware of what's going on."
Her staff currently shifts positions to accommodate citizens who drop in and or call with questions. Some counties hired several temporary employees who answer phone calls based on a fact sheet to handle all sorts of questions, Ferguson told officials.
"We would like to be able to have that option [of an additional staff member] if possible," Ferguson said, reiterating the concern for an anticipated large voter turnout, efficiency of the election personnel and integrity of the voting process. 
Ferguson also offered insight into the working of her office both before and during elections. Poll workers have to be retrained with each election, and lists of current voters, absentee ballot requests and returned absentee ballots have to be reprinted as they are updated. Ferguson said she hopes to be able to find someone who already knows a lot about the election process without additional training.
"If you have to train, if you have to tell somebody everything to do, that's really not much of a help," Ferguson said. "We're hoping that it will be an existing poll worker who we can move. There are some people that are available and I know they're not working but whether they're going to want to commit [remains unknown]."
There are also costs that are involved with the voting process and Ferguson told commissioners that she has been able to work within her current budget, but with the predicted large voter turnout, many costs may go up considerably.
"Up until September 8, the vendor will mail out all rollover voters (elderly, disabled) at the cost of the state, but after September 8 and up until about two weeks before the election, Dawson County has to mail them," Ferguson explained.
The vendor has offered to mail those ballots at a cost of $1.40, which would the printed ballot and postage.
"We have no way of knowing [how many ballots would be involved]. If we had 4,100 ballots, you're looking at $5,700 give or take," she said.
There were 4,111 ballots mailed in the June 2020 primary election.
While she had the podium, Ferguson also explained another reason why the additional person would be beneficial for her office's productivity: voter fraud. Telling officials that getting early and absentee ballots into the system with verifiers is the only way to ensure voting integrity.
"The poll pad is going to flag the poll worker when there's an absentee ballot and that they [the poll worker] need to call our office," Ferguson said. "That's why ahead of time, we need to put somebody in place."
Hypothetically, a poll worker calls Election and Voter Registration on Election Day and says "we don't see where this person ever returned their ballot," or "did the voter return their ballot,", someone could look it up and confirm or deny the ballot was returned, Ferguson said.
"You can't vote twice," she reminded everyone.
The position would be funded from the Contingency Line item that is already budgeted in the General Fund, Dawson County Chief Financial Officer Vickie Neikirk told Smoke Signals. There is currently $88,000 available in that line item.