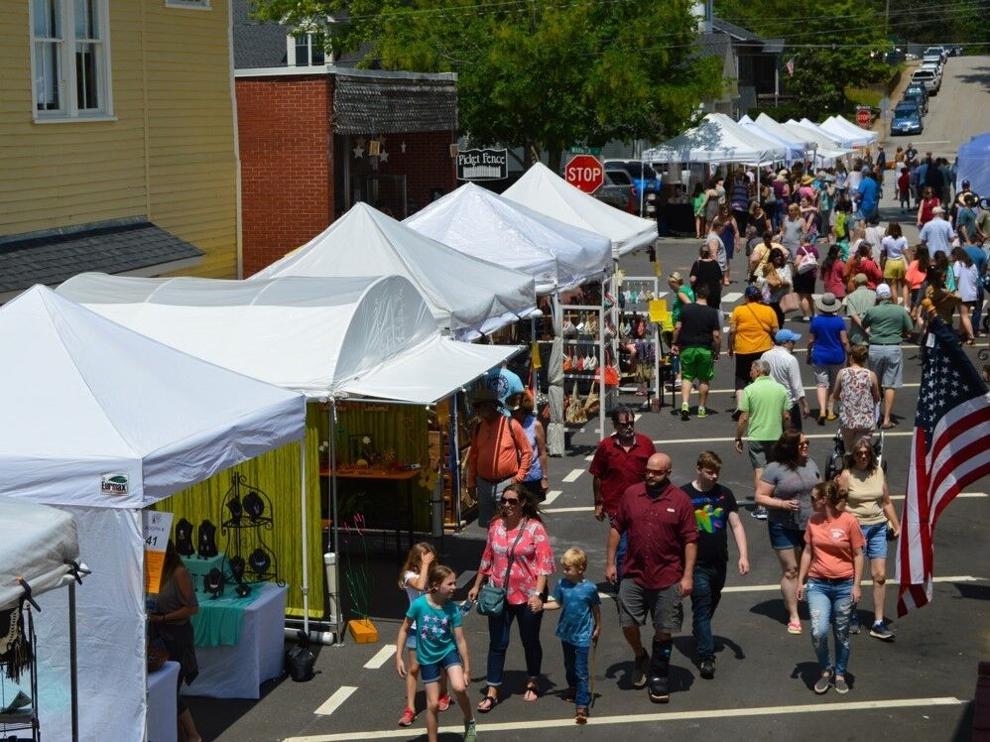 The 6th Dahlonega Arts & Wine Festival on May 15-16 will bring quality arts and crafts, fine local and regional wines, and live jazz performances to Dahlonega's downtown square and adjacent Hancock Park. The festival hours are 10 a.m. to 6 p.m. Saturday and 10 a.m. to 5 p.m. Sunday. Admission is free. 
Sponsored by the Chestatee Artists, the festival is focused on "high quality arts and crafts," said Letty Rayneri, festival director. "There will be 60 booths featuring high end art representing many styles of painting." For example, Mike Denier, a well-known painter who works in acrylics will be one of the artists, she said. The high-end crafts will use materials ranging from fiber, wood, pottery and metal.  
"Festival booths will have five to six feet between them to provide for a more open and spacious outdoor festival," noted Rayneri.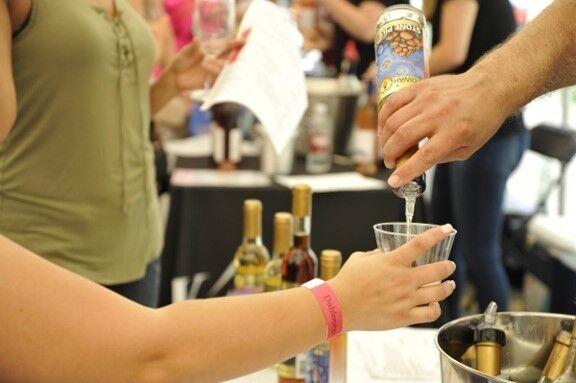 Wine garden by Hancock Park
The Festival Wine Garden, opens Saturday at 11 a.m. and on Sunday at 12:30 p.m. Wine patrons will be able to take their wine into Hancock Park, where tables and chairs will be available. To spread out the wine tasters, three tents will be used this year with eight-feet between tents. Featured wines can be enjoyed with eight 1 oz tasting tickets and a festival wine glass for $20. If wine tasters want an additional glass of their favorite wine, all wines will be $8. Those not interested in tasting can have a glass of wine for $10. Wine can also be purchased by the bottle based on winery prices.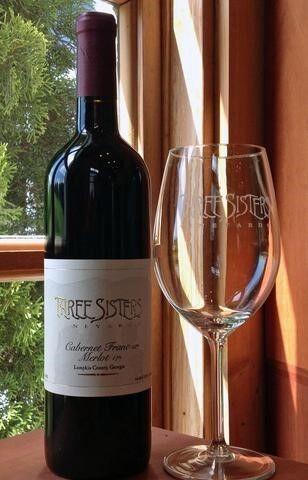 Wineries participating in the Wine Garden are Etowah Meadery, Habersham Winery, Three Sisters Vineyards, Kaya Vineyard & Winery and its sister property, Twisted. This year there will also be craft beer from the Dahlonega Brewery with a 16 oz serving for $8. All prices include sales tax. 
Jazz in the park, gazebo
The Jazz Concert in Hancock Park is free and performances will run from 1 p.m. to 5 p.m. both days. The public is invited to bring their lawn chairs and enjoy the music. Local and regional musicians will provide finger-snapping sounds of jazz. The line-up Saturday begins with Curtis & Kim Jones, followed by Bob Bakert with the Bill Hart Band, and the Gainesville Jazz Jam group. Sunday kicks off with Carolyn Ross and Retro Gumbo, followed by Tommie Macon and the Gentle Men of Jazz. The Bill Hart Band returns and the show closes out with the Dahlonega Festival Jam Band. Cindy Bell will be performing and is the Jazz Music Coordinator for the Festival. 
The Visitors Center Gazebo on Saturday will feature jazz by UNG instructors from noon to 1 p.m.  In Hancock Park, the music begins at 1 p.m. through 5 p.m. Georgia Pick & Bow, Traditional Music School and a 501 c 3 organization, will have a tent in Hancock Park where visitors can buy raffle tickets for a Martin Guitar, Street Master Series. The winning ticket will be drawn at the 2022 Bear on the Square Mountain Festival. The winner does not need to be present. Funds raised from the raffle will provide much needed funds for teaching 4th through 12th graders the musical skills to preserve and promote the music of the region.
Silent auction treasures
A traditional design, 4' x 4' Barn Quilt will be available through a silent auction during the festival. The barn quilt could be the first of many to create a Barn Quilt Trail throughout North Georgia as in other regions. Funds raised will be used to paint additional barn quilts for a future trail. Bidding will start at $100.
Directions from Big Canoe
For Big Canoe visitors, it's about 25.1 miles (approx. 40 minutes) to Dahlonega. Take Hwy 52 east to Dahlonega. At the intersection of 52 and 19/60 turn left at the traffic light (Chestatee St with Dunkin Donuts on your right). Stay on Chestatee St heading north until you see the UNG Parking Deck sign. The UNG FREE parking deck is on your left and only one block from the Dahlonega downtown square. 
For more information go to www.chestateeartists.org or visit the Dahlonega Arts & Wine Festival Facebook page and see samples of the arts and crafts to be exhibited, as well as the many festival sponsors.