With all that is going on in the world, it's almost easy to overlook this startling reality: We are in the biggest home-buying boom in Big Canoe history. 
At press time, 41 homes are for sale—significantly less than the 200 to 250 typically on the market about 10 years ago, according to Big Canoe Realty. 
Many of those homes sell in just a few days, but others have been on the market a lot longer. In such a seller's market, can you guess what those homes have in common? 
If you answered, "an outdated kitchen" or "wood paneling from 'The Brady Bunch' house," you are probably on the right track. What home sellers have long realized is that if your house has outdated plumbing or is saddled by décor dating back to the Carter administration, you've probably lost today's discerning buyer. Failure to stay relevant is potentially fatal in the demanding world of real estate. 
That same appreciation for staying relevant to your market is factored into the Creek 9 Initiative, the proposal to rejuvenate the Big Canoe Creek Golf Course. Ballots were sent to property owners last week and must be received by Sept. 30. Few question the much-needed Creek maintenance, which includes replacing a failing drainage system that's a quarter-century past its expiration date and a faulty irrigation system that is increasingly expensive to maintain. 
Of the total cost—about $330,000, or 15 percent of the project's expense – is earmarked for enhancements, which could seem unnecessary to the uninformed. Consider that the architects overseeing the upgrade, Bergin Golf Designs, have included enhancements in the project to ensure that the Creek attracts a broader range of golfers and keeps our total rounds growing in the future.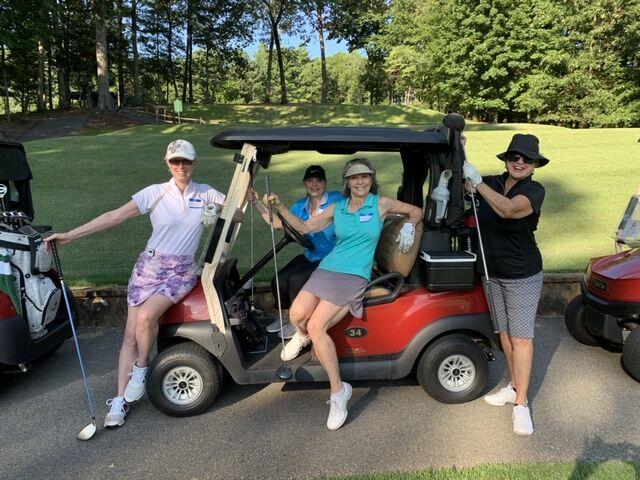 Bergin, which has guided the rejuvenation of 80 similar courses, understands that golfing demographics are changing. Female and junior golfers have made up the largest percentage of new players nationwide, according to the National Golf Foundation. The Learning Ladies and the co-ed Operation 36 Academies classes – which both have waitlists – have been essential in Big Canoe for introducing and helping beginners develop their games. 
 The Creek enhancements will address these consumer trends in a way that makes the course more playable for numerous golfing types. Women will find the course more enjoyable, leading to more rounds. New golfers will find it less daunting, encouraging them to play more rounds more often. Seniors, unable to hit the ball as far as they once could, will be able to enjoy playing longer, leading them to also play more rounds. And thanks to Bergin's clever, more attractive design, the most skilled golfers will find the course more challenging, leading them to—you guessed right—play more rounds.
 The upgrade makes business sense in the same way an airline spruces up an older plane by adding Wi-Fi or cushy recliners equipped with USB ports and personalized video screens. Recognizing the shifting needs of customers is smart. Just as travelers want more flexibility and options when they take to the air, golfers want to know that a course can accommodate their changing requirements. 
The renovation of a house, like the rejuvenation of our golf course, will pay for itself. Your POA board and I committed last week to paying back the $330,000 of Creek 9 enhancements in three to four years. As a former engineer, I had to build a detailed model to see the final numbers before I made that commitment. Our director of finance, our finance committee, and Bobby Jones Links management also reviewed the model to ensure the numbers make sense, that the final figures are not based on unrealistically optimistic scenarios. 
What it comes down to is this: If you were redoing an outdated kitchen to increase the chances for a sale, would you stop at replacing a scuffed Formica counter and yellowed linoleum floors, or would you renovate the whole room into the most attractive and inviting version possible? Let's make sure Big Canoe's oldest golf course doesn't remain stuck in the past. 
To help us all move forward – right in our own backyard – please vote YES in favor of the Creek 9 rejuvenation. 
This is the final in a series of stories exploring issues related to the Creek 9 Initiative. If you have any questions about the Creek 9 Initiative, please visit the creek9.org.