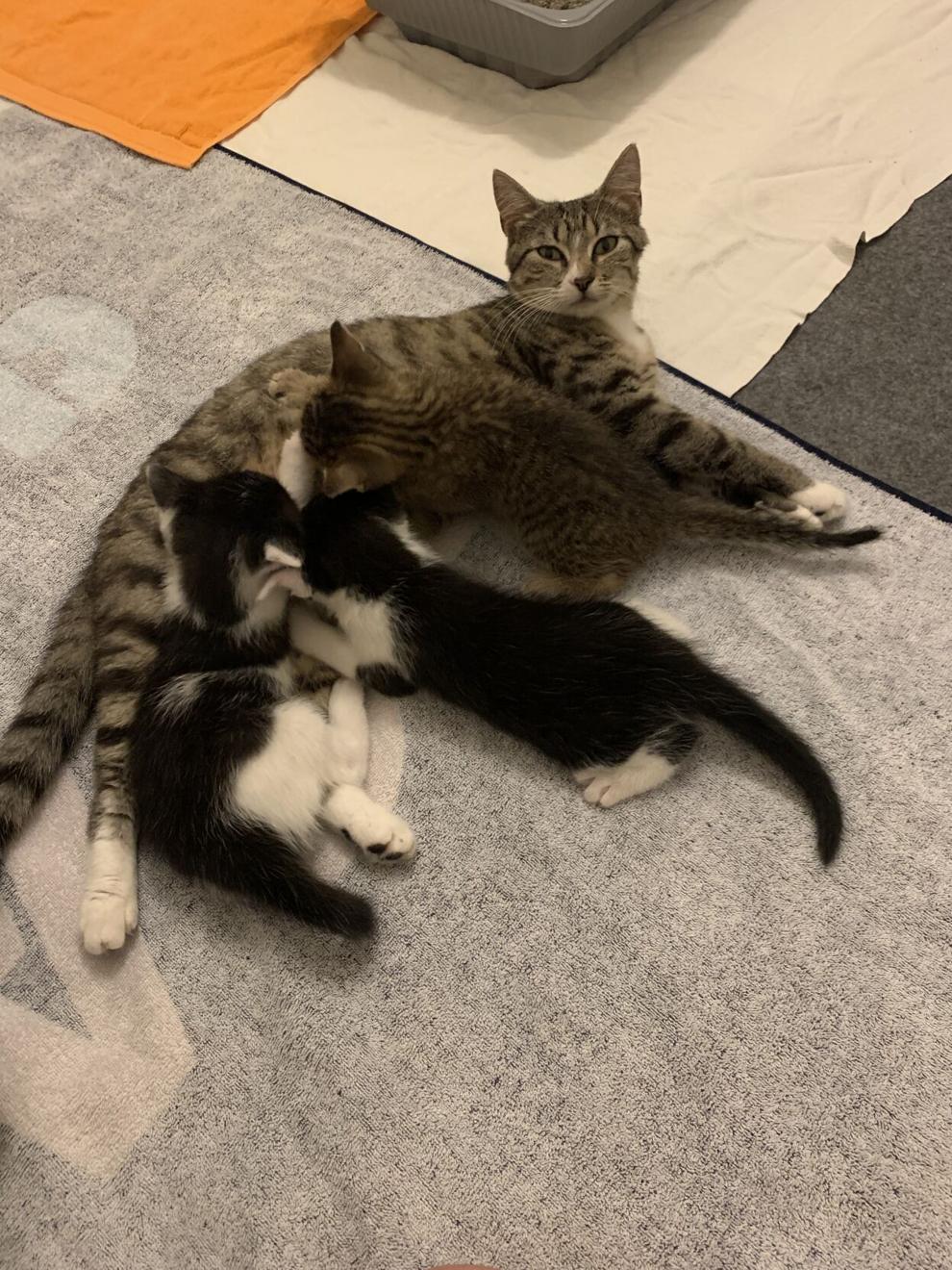 One of these things is not like the other – introducing Nigel, Mario, and Louis. Here is the rest of the story. Be Paws We Care is a non-profit Animal Advocacy Group working with the Pickens County Animal Shelter to subsidize medical support for homeless dogs and cats. We were contacted by them about a pregnant cat at the county shelter who needed a quiet, loving atmosphere in which to have her babies. As soon as we procured a foster, one of our volunteers picked her up and took her to the vet to be checked out. We were none too soon – she had her kittens overnight at the vet clinic!
At the same time an orphaned kitten was brought to the clinic, only days old and in need of a mother. The clinic staff placed the little orphan with the mom and her kittens, and she accepted him immediately. Now the little family was complete and ready to be transferred to the foster. 
We named the mom Lori, the little gray tabby orphan Nigel, and the little tuxedos Mario and Louis. Lori is a great mom and the kittens are progressing beautifully. They are growing and playing and beginning to eat on their own. They will move into Maggie's House within the next two weeks.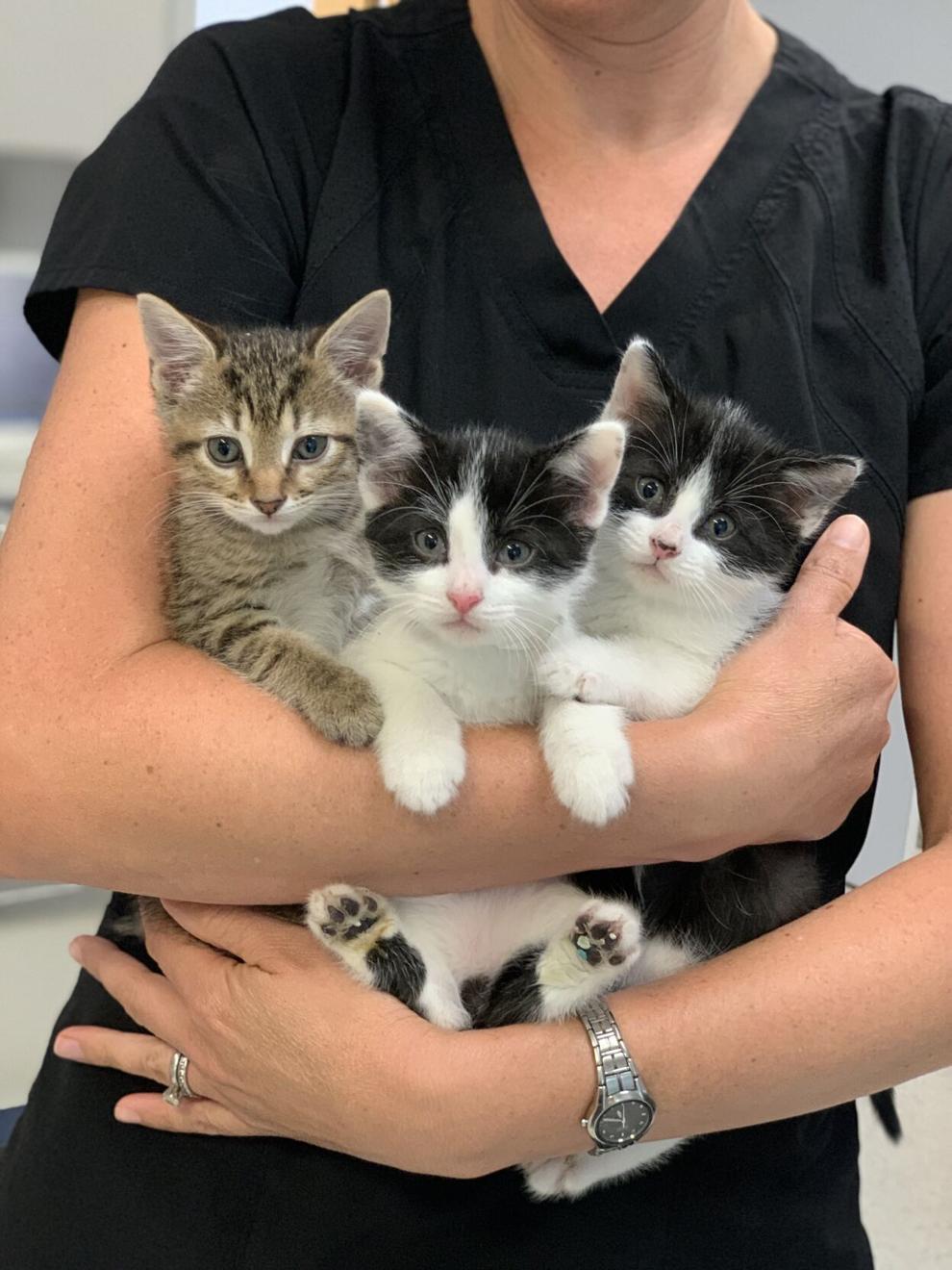 During "kitten season," usually the spring and summer months, shelters are always in search of lactating mother cats. Orphaned kittens can be bottle fed, and often are, but it is so much better for them to have "mother's milk" and to be cared for by a mama cat. Most lactating mothers easily accept other kittens, and the littermates treat them no differently than their natural siblings.
This little family will be available for viewing and adoption in about two weeks. BCAR is again having open house every Saturday from 11:00 am until 2:00 pm. Come by and pay us a visit; our furry felines would love to meet you!
BCAR is a 501(c)(3) nonprofit no-kill shelter for homeless dogs and cats found in the Big Canoe Community, providing them with a safe, healthy and positive environment until they are adopted into their forever loving homes. Check out our website bigcanoeanimalrescue.org, and our Facebook page, Big Canoe Animal Rescue. The BCAR email address is bigcanoeanimalrescue@gmail.com, and our phone number is (706) 268-1346.
We look forward to seeing you!