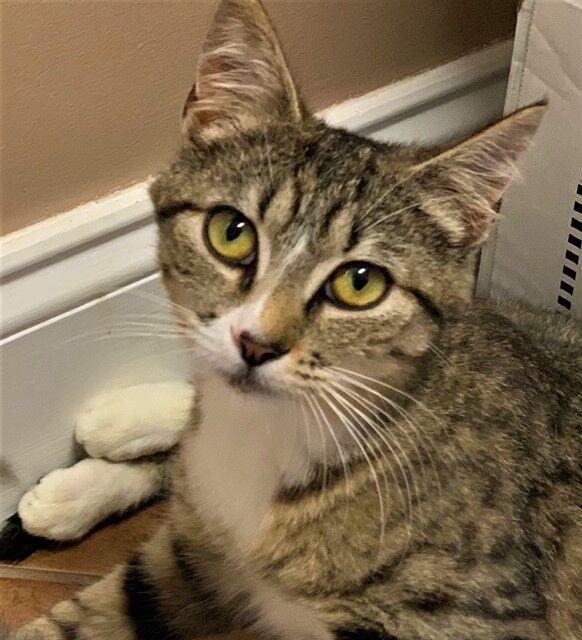 Back in September, when I first wrote about the delightful tabby named Lori, I was sure she would be snapped up in a heartbeat. If you did not see that article, I'm reprising the highlights below. But even if you have read it, it's worth revisiting, as is Lori. 
As the New Year is here, resolve to seize your chance to belong to the little cat with the biggest heart. 
Lori looks like a kitten and acts like a kitten, so she must be a kitten. But she's not. Instead, little Lori is a party animal in defiance of her recent status as a doting young mother. 
Kind people rescued Lori just as she was about to birth two darling little tuxedo boys. When an orphaned newborn tabby needed a mother, Lori immediately adopted him as well.
 The three boys thrived and have since been adopted into forever homes, leaving Lori, who has now entered her second childhood.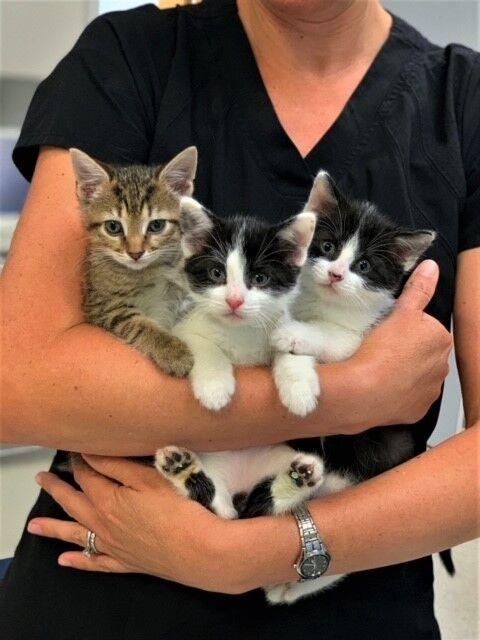 The young mother plays with the verve of a kitten and romps through Maggie's House and Pat's Patio with abandon. Nothing makes her happier than new kittens arriving at the shelter. She doesn't mother them like her roommate, Melanie; she jumps on them, tussles with them, climbs cat trees with them and then tumbles down to begin the fun anew. 
When her kitten friends tire of games, Lori looks for people, and especially a soft lap.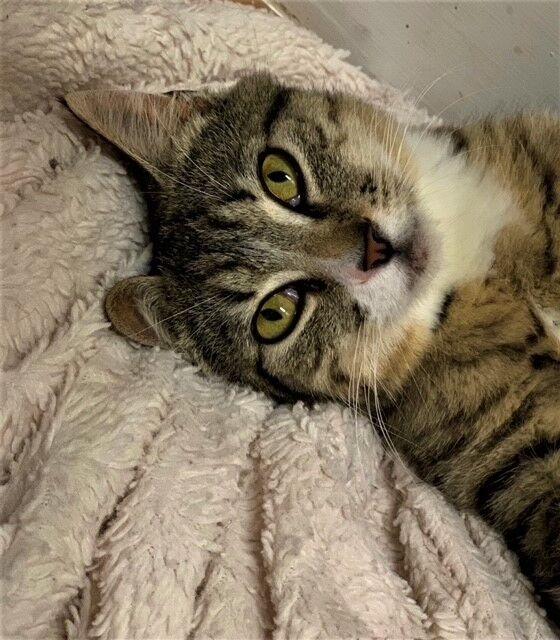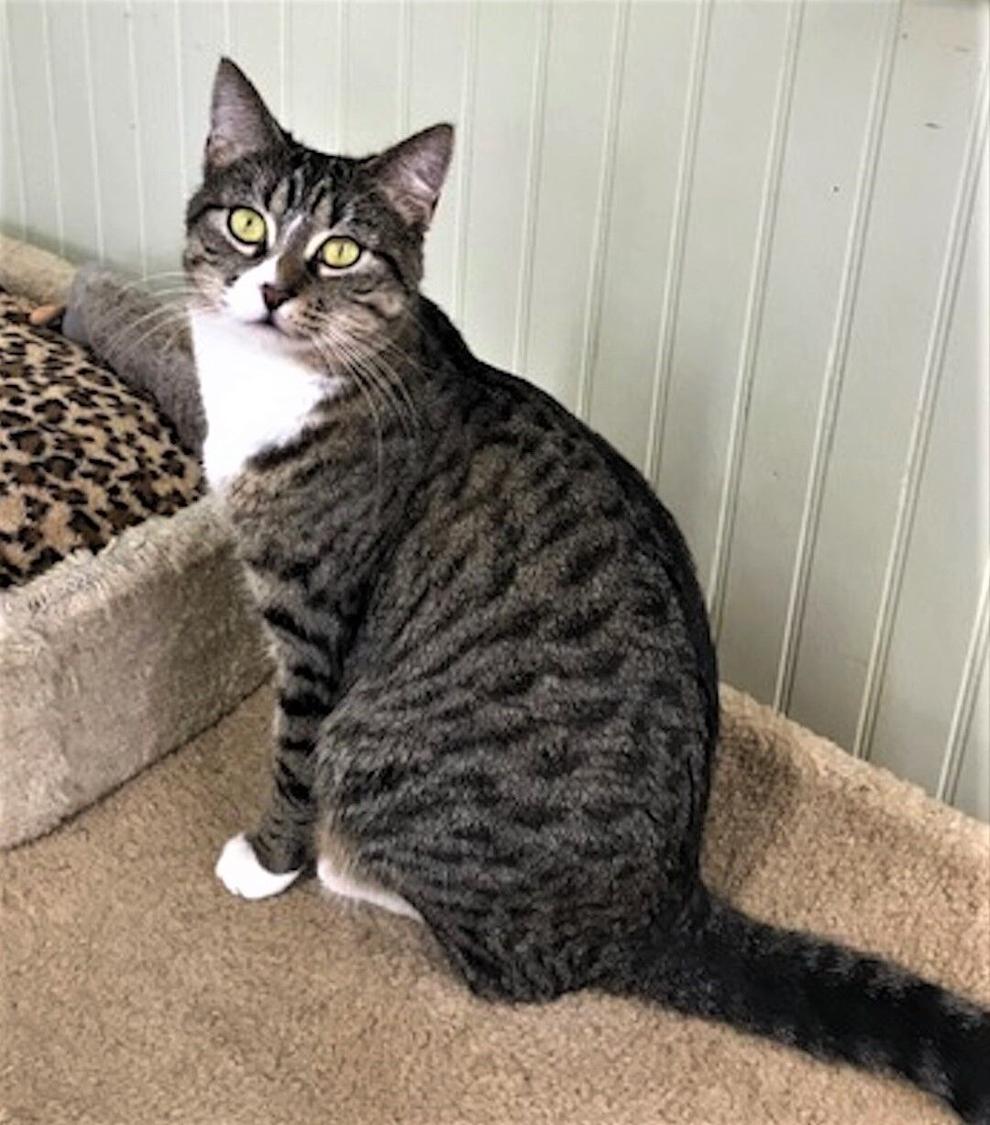 Lori is lovely inside and out. If you are looking for the best of both worlds in a cat, Lori is for you. She is tranquil when affectionate but plays the part of a sparkling kitten to perfection. Still petite at more than a year old, she will never outgrow the role. 
Visit Lori and her friends at Maggie's House where the greetings are always warm and the residents playful. 
And remember, our adult cats are either spayed or neutered, microchipped and up to date on their vaccines. 
If you would like to meet Lori or any of our other fabulous felines, please come visit them; BCAR has resumed weekly open houses on Saturdays from 11 a.m. until 2 p.m. 
For more information about the animals at the shelter, please call 706-268-1346 or visit the website at www.bigcanoeanimalrescue.org. You may also see BCAR adoption postings in the Big Canoe postal facility and on Facebook. 
BCAR is a 501(c)(3) nonprofit, no-kill shelter for homeless dogs and cats found in the Big Canoe community, providing them with a safe, healthy and positive environment until they are adopted into their forever, loving homes.