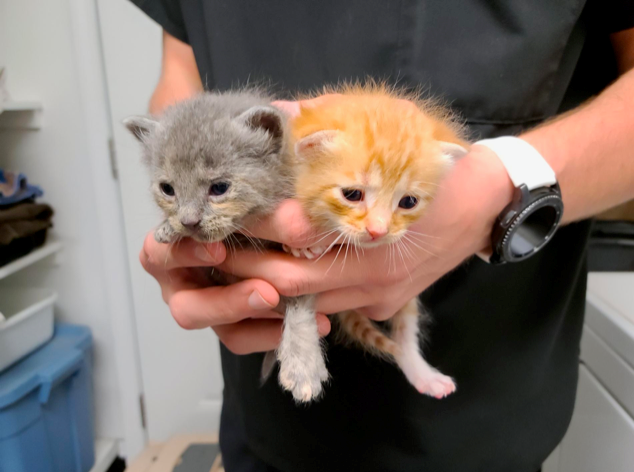 Spring kitten season has arrived at Maggie's House, BCAR's community cat shelter. Once again, as in years past, we have several young mother cats and litters of small kittens in our care. We also receive daily calls about other cats needing shelter.  Here are some of the ways you can help:
Volunteer:  Shelter volunteers work hard to ensure that the resident cats' lives are filled with love, kindness, and security. Everyday tasks include feeding and grooming the cats and housekeeping in the shelter. This home-like environment readies the cats and kittens for their future adoptive homes.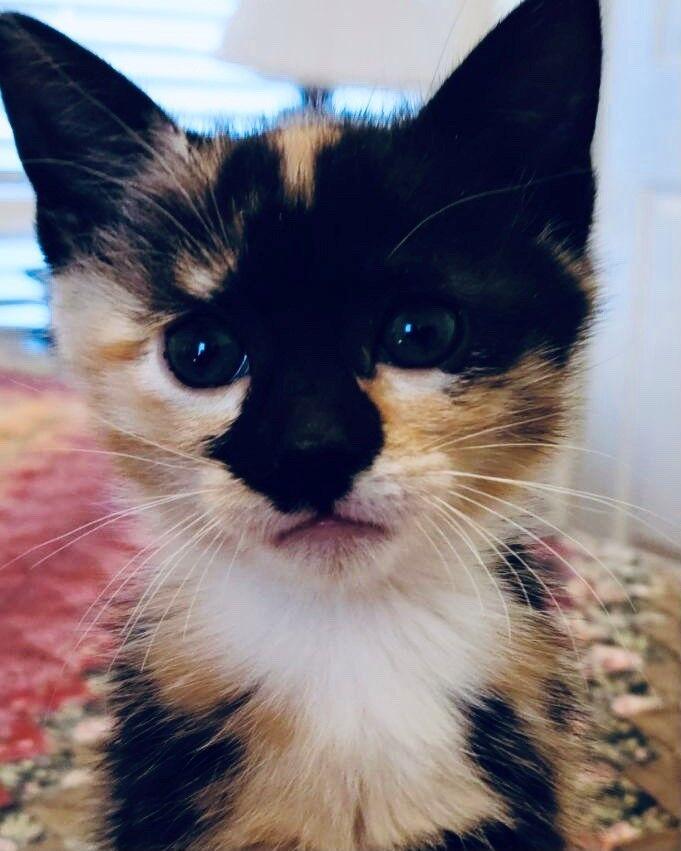 We have three two-hour volunteer shifts in the shelter every day.  You will be able to sign up for an occasional shift, or several shifts each month, whatever fits your schedule. 
Report homeless kittens or cats to BCAR:  We ask that you call the BCAR line at (706) 268-1346 when cats, especially kittens, are observed outdoors in or near Big Canoe. To prepare kittens for adoption, they need human interaction during the critical ages of three to nine weeks. BCAR would like to get kittens checked by the veterinarian and into a foster home or the shelter for socialization as soon as possible. 
Foster a cat:  Fostering involves caring for a cat in your home temporarily until space becomes available at the shelter.  Sometimes a cat needs to be fostered because of special diet or medication. Others might have behavioral problems such as being unable to get along with other cats. Foster volunteers agree to keep cats inside their homes in a loving home environment for varying lengths of time. 
Foster a kitten:  Watching tiny kittens develop from little wobbly balls of fur to lanky young adolescents with boundless energy is what you will encounter when you become a kitten foster.  Kittens occasionally will need bottle feeding.  However, most are eating on their own but need a place to stay until they are ready to come into our shelter. Some kittens will require having mom fostered with them until they are weaned. 
Advantages of fostering:
Love! If you love cats, and perhaps miss being around them, consider fostering. They are sure to love you in return.
Low Cost – Maggie's House will provide veterinary needs and support. We also will provide needed supplies such as food and litter.
Reward – Knowing you are making a difference in a cat's life can give you a warm fuzzy feeling!
Contact Henri Hall hehall@tds.net for more information about volunteering for the shelter or home-fostering. 
BCAR is a 501(c)(3) nonprofit, no-kill shelter for homeless dogs and cats found in the Big Canoe community, providing them with a safe, healthy, and positive environment until they are adopted into their forever loving homes. There are ways you can help. Your helping journey starts here:
• Call BCAR (706) 268-1346 for information
• Check out the BCAR adoption postings in the Big Canoe Postal Facility
• Go to www.bigcanoeanimalrescue.org 
• Check us out on Facebook
• BCAR's Saturday Open House, closed for several months due to the pandemic, will reopen on a trial basis May 22 and May 29 from 11:00 a.m. until 2:00 p.m. Plan to visit us then.  For an appointment at other times to see our cats/kittens, please call (706) 268-1346.
• Volunteer!