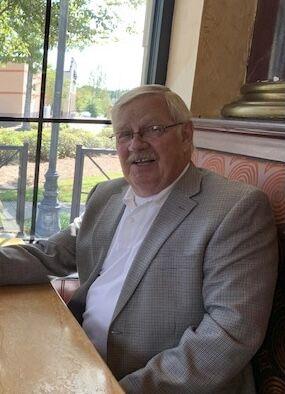 In Memoriam
DON WAYNE HARRIS
August 8, 1945 – January 13, 2021
Don Wayne Harris, age 75, of Big Canoe, passed away Wednesday, January 13, 2021 at Piedmont Mountainside Hospital. He was born August 8, 1945 to Arlene and Myrtle Harris in Fitzgerald, Georgia.
Don is survived by his wife, Frances Little Harris of Big Canoe; son and daughter-in-law, Eric and Heather Harris of Bogart, Georgia; daughter and son-in-law, Amy and Jay Lambert of Peachtree City; sister and brother-in-law, Sue and Robert East of Dublin, Georgia; grandchildren, John Wayne Harris of Bogart, Luke Hudson Harris of Bogart, Callie Elizabeth Lambert of Peachtree City, Jackson Dudley Lambert of Peachtree City. Numerous nieces, nephews, and other family members also survive.
A Graveside Service was held, Sunday, Jan. 17 at Bethany Baptist Church Cemetery in Blairsville, Georgia with Reverend Ronnie Crisp officiating. A Memorial Service will be held 2 p.m., May 15, 2021 at Trinity Church (near Big Canoe) with Reverend Jeff Gangel officiating. Lunch will be served after the memorial service.
In lieu of flowers, memorial donations may be made to Bethany Baptist Church Cemetery Fund c/o Thomas Little; 1185 Old Culberson Road; Murphy, NC 28906.
Arrangements are entrusted to the Staff of Roper Funeral Home and Crematory.