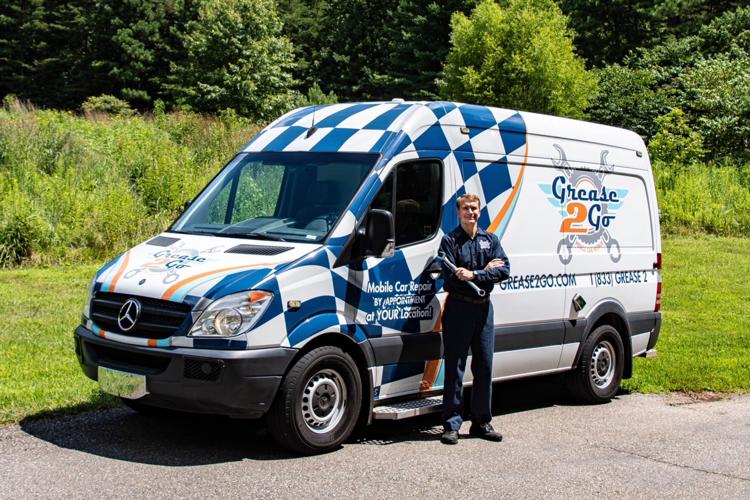 Grease 2 Go Mobile Car Repair is now serving Big Canoe. The company provides at-home car maintenance and repair, saving customers time and hassle by avoiding the need to find a ride to the repair shop or have their car towed. 
Grease 2 Go owner Chip Mitchell, an ASE-certified mechanic, and car enthusiast who lives in Big Canoe, says the company he started in early 2019 provides personalized, friendly, and competent service that customers can trust. "We make car maintenance easy for busy people," said Mitchell, "Clients who have recognized the value of our business are entrepreneurs working from home, stay-at-home parents, and others who do not want to waste time sitting at the repair shop or lining up a carpool." 
The company also places a premium on quality workmanship: Mitchell uses the latest computer diagnostic tools, factory repair information, and high-quality parts to diagnose and repair problems the right way. Grease 2 Go provides routine maintenance and repair services on European, Asian, and Domestic vehicles. 
Mitchell and his family are long-time Big Canoe visitors who have recently become full-time residents; his wife's parents have lived in Wildcat for over 10 years. Prior to starting Grease 2 Go, Mitchell recruited manufacturers to Georgia for the Department of Economic Development, a role in which he routinely attended automotive events including the Frankfurt Auto Show, SEMA Show, Detroit Auto Show, and SAE World Congress. 
He has been active in public service, serving several terms as Chairman of the City of Grayson Downtown Development Authority, and was appointed in 2012 by Governor Deal to the State's Board of Community Affairs, which he served as chairman before resigning to relocate to Big Canoe.