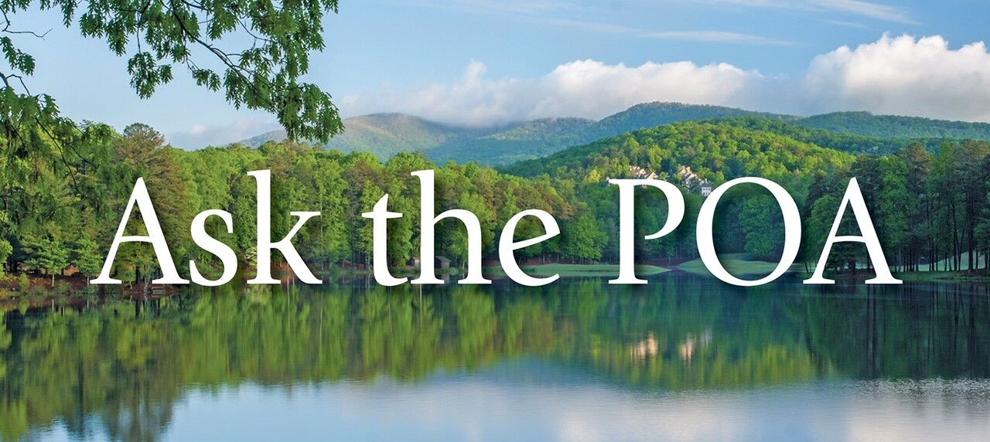 On becoming president of the POA Board, one of my greatest priorities was to continue what my predecessor Bob Crouch had immediately established: a greater emphasis on communicating with property owners. 
As I outlined in my February column in Smoke Signals (https://smokesignalsnews.com/eedition/news/page-n-003/page_9ec91f56-77c9-59e8-9815-5784583a9e88.html), another piece to the communications puzzle is expanding our monthly public work sessions to include an accessible platform for property owners to have their questions or issues addressed in real-time. 
We are doing just that by launching the new format at our 5 p.m. Thursday, Feb. 11 session, which anyone can access on the Big Canoe YouTube Channel at https://www.youtube.com/channel/UCyDCupUv3QARMxoLw5fVavw 
After the board and staff deliver updates and reports, general manager Scott Auer will share the top topics trending over the last month in the Ask the POA system and the responses provided by POA staff. Scott and the board will also field real-time questions asked by property owners via live chat on the YouTube channel or answer questions submitted specifically for the Thursday meeting through the "Ask the POA" button on the POA homepage at https://bigcanoepoa.uvdesk.com/ or via email through askthepoa@bigcanoepoa.org. 
Got a question for the board? We want to hear from you on Thursday. And, as always, you can send them in to Ask the POA.