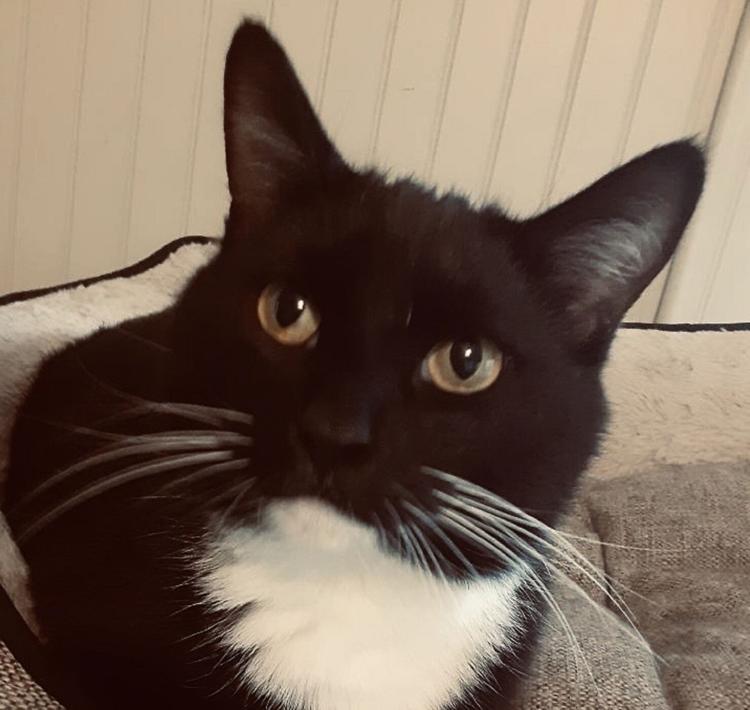 Introducing one of the new residents of Maggie's House: very pretty tuxedo kitty Gabrielle.  She has white whiskers and black and white silky fur.  She was the mother of kittens before she came to us. They have since been adopted.
Gabrielle is only one year of age with a gentle and laid-back personality.  She likes attention and loves to play.  When no one is there to watch, she plays with the two kittens in the shelter. Gabrielle loves to be petted and brushed.  She is still hesitant when you try to pick her up, but we believe that will change when she gets to know and trust you.
Gabrielle will make a wonderful companion and addition to any family.  She has been spayed and all her vaccines are up to date.  If you would like to meet this sweet and special girl, please contact us using the information below.
Due to the Covid-19 pandemic, we are not currently holding open house. We will arrange individual appointments for potential adopters to visit our cats and kittens. To request an appointment please call the number below and leave a message or send an email to bigcanoeanimalrescue@gmail.com. One of our volunteers will then contact you to set up a time for you to visit. 
BCAR is a 501(c)(3) nonprofit no-kill shelter for homeless dogs and cats found in the Big Canoe Community, providing them with a safe, healthy and positive environment until they are adopted into their forever loving homes.
• Call BCAR 706-268-1346
• Check out the BCAR adoption postings in the Big Canoe Postal Facility
• Go to www.bigcanoeanimalrescue.org
• Check us out on Facebook