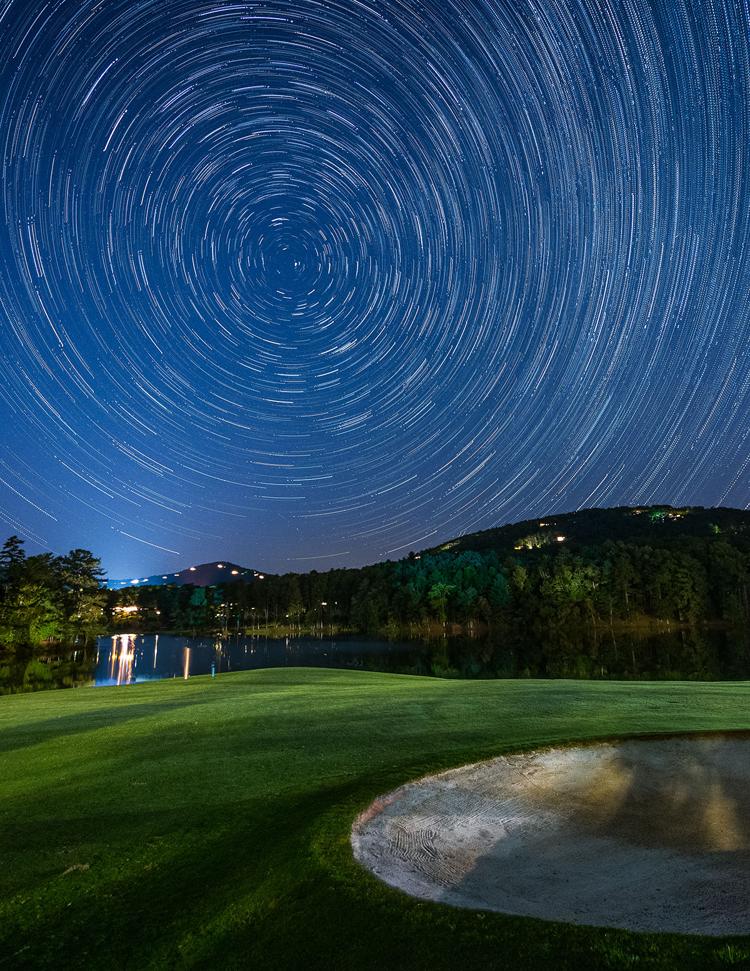 The news is just plain depressing: Coronavirus spreading fast. Hospitals overwhelmed. Ventilators and masks in short supply. Rules, regulations and restrictions at every level of government seem to take away our individual sense of control. News reports and social media parrot bad news, rumors and fears.
It's been a miserable bad news week everywhere.
How do we even begin to regain control in some small, personal measure during these difficult times?
Big Canoe's 8,000 acres of mature woodland, rolling mountain terrain, lakes and streams offer one of the easiest and healthiest environments anywhere for social distancing
Be proactive. Step outside. Gaze at our mountain views. Breathe in the purest air in Georgia and go for a walk. If you have a dog along, that's even better.
Wave to your neighbors as you stroll down your street, around the playfield or along 20 miles of trails. Try working off some stress on one of our tougher trails.
While you're walking don't miss the resurgence of spring in every bud and tiny growing new leaf on the trees all around. The woods are coming into their spectacular full spring bloom—with tight little dogwood blossoms getting ready to spring open in a week or two, unfolding their pristine white petals like a starburst among the trees. It's a sight sure to lift your spirits.
On a clear night sit on your deck and just look up. Take in the millions of stars you can see here in our community because they aren't obliterated by city light pollution.
While walking helps you feel better and reduces stress it also strengthens your immune system. "Just like a healthy diet, exercise can contribute to general good health and a healthy immune system. It may contribute even more directly by promoting good circulation, which allows the cells and substances of the immune system to move through the body freely and do their job efficiently." ("How to boost your immune system," Harvard Health, www.health.harvard.edu/staying-healthy/how-to-boost-your-immune-system)
All that walking and breathing fresh air is sure to lead to a healthy appetite, good night's sleep and a better outlook.
Please join our Smoke Signals staff in wishing for good health and better days for everyone.