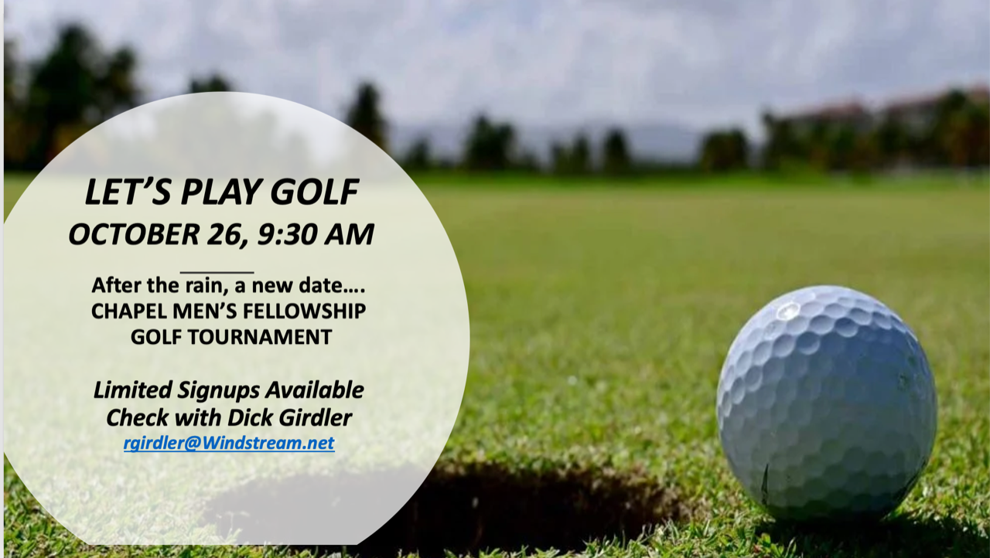 Due to the recent weather and course conditions, the Big Canoe Chapel Men's Fellowship Charity golf tournament has been rescheduled for Oct. 26 at the Big Canoe Golf Course. 
The Fellowship supports a number of ministries that serve the needs of many in the Big Canoe community and the surrounding area. Since 2007, the sole fundraising event for the group has been the annual Men's Fellowship Charity Golf Tournament. 
The tournament is a four-player scramble open to both men and women. Check-in begins at 8 a.m., shotgun start at 9:30 and lunch follows play. Contests and prizes provide afternoon fun.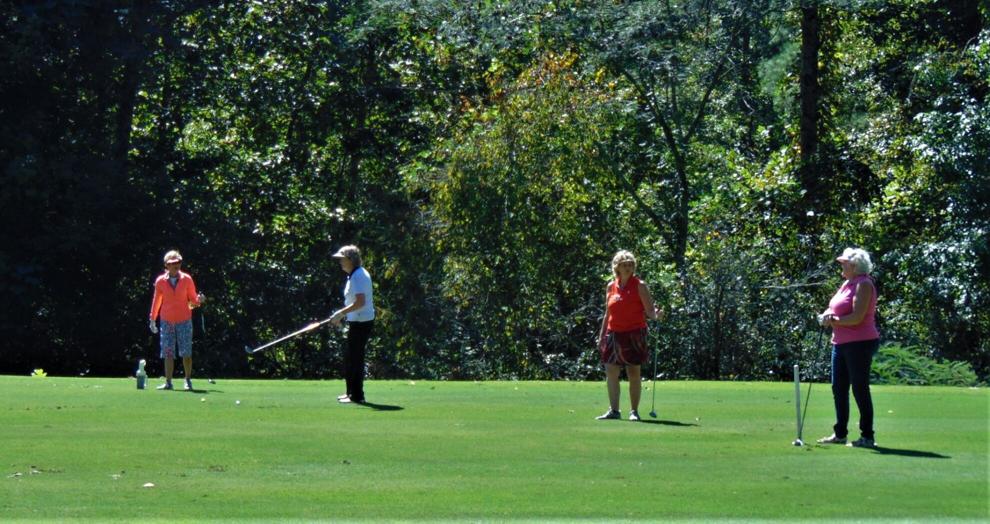 Limited signups are available. For more information, contact Dick Girdler at rgirdler@windstream.net or 706-579-1443. 
Don't play golf? You can still participate through contributions or an array of sponsorship opportunities ranging from $50 to $1,000. 
Form a team, join the fun and fellowship and help those in need! 
Contributions, sponsorships, and registrations can be made online at www.bcchapelmen.org, by mail to Big Canoe Chapel Men's Fellowship, Box 10434 Big Canoe, Jasper, Ga. 30143, or in person by at the Men's Fellowship alpha box.
The Big Canoe Chapel Men's Fellowship is a Christian social organization that creates opportunities to serve others and to foster personal and spiritual growth. Through its ministries, members have built wheelchair ramps, visited and painted with nursing home residents, inspected and conducted repairs on widow's homes, sponsored inspirational movie nights, and provided spiritual and activity support for men with needs.