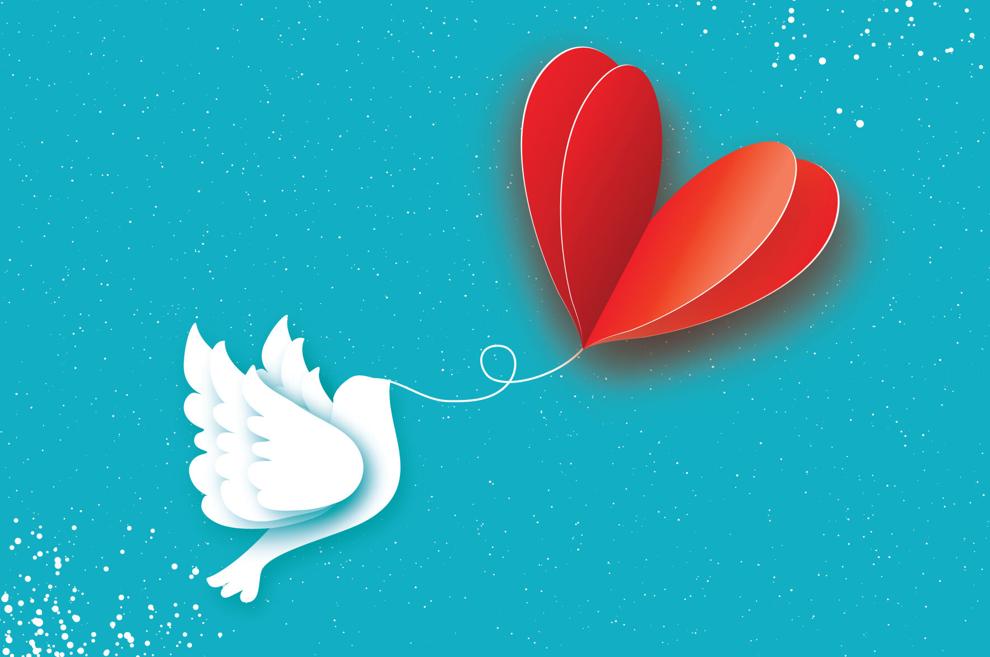 The Big Canoe Chapel Women's Fellowship is off to a fun start in 2023 with something for everyone through the year, and it all starts by becoming a member. Visit our website at women.bigcanoechapel.com, scroll to membership, and click on Register Here. Once you enter your information, you will receive our communications and our monthly newsletter with details for coming events and opportunities to support our community.
We also invite you to "Soaring: Finding Joy in Your Journey." This joyous, spiritual event will be Feb. 10, noon to 3 p.m., at the Big Canoe Beach Club. It is open to all women in Big Canoe and the surrounding area. Registration is $25; sign up soon because this event will sell out. We will have a yummy lunch, friendship and encouragement.
Patricia Mock will lead this event. She is a lyricist and composer, who has written over 130 published sacred choral anthems. She is the author of "Petals of Wisdom," a devotional book. Through the years, she has enjoyed teaching Bible studies and a "Pops to Praise" musical ministry for the elderly. She currently serves as advisor for the ladies' division of Bible Training Centre for Church Leaders. Patricia is the wife of Dr. Dennis Mock, founder of Bible Training Centre for Pastors. Dennis served as pastor of Genesis Church in Dunwoody for 23 years. They moved to Big Canoe in 2018. To register for this limited seating event, visit women.bigcanoechapel.com today.
Now through March 29: Books & More Collections: Every Wednesday, 10:30 am. to 12:30 p.m., in the chapel lower parking lot, the Books and More committee will gratefully accept your new or gently used donations for the Gift Shop (items you would find in a gift shop), Rustic Décor and More (items for the Big Canoe home), Children's Store, and the Nearly New Boutique (jewelry, scarfs, purses, etc.). Books & More, a popular fundraiser, is scheduled for April 20-22. All proceeds go to supporting local charities for women and children in need. Visit our website for more information. Direct questions to Barb Knysz, WomensFellowship@bigcanoechapel.org.
Open to all women, Big Canoe Chapel Women's Fellowship is a welcoming community-wide organization whose activities enrich members' lives and create a legacy of caring and giving in the North Georgia. Let us hear from you.