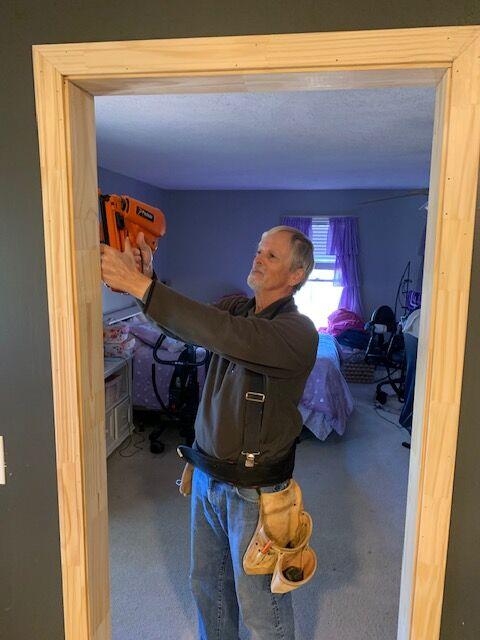 The circumstances. A grandmother was granted custody of a 16-year-old granddaughter recently and moved her from foster care into her home, planning for the granddaughter to use the master bedroom and bath, the most convenient and accessible part of the home. That was the plan, but there were problems.
The problems. The granddaughter suffers from cerebral palsy and moves about using a motorized wheelchair. The wheelchair would not fit through the door into the master bedroom or the master bath. It was learned the master bath shower was not usable because of water damage beneath the shower floor and disability access to the shower.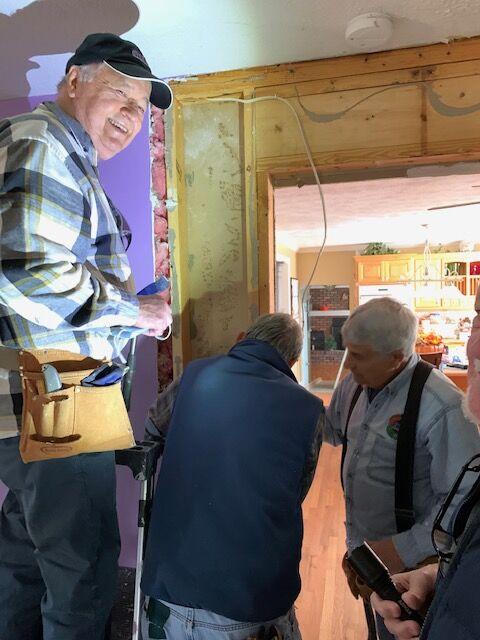 The solution. Using all available resources, the grandmother began working on the problems. The Big Canoe Chapel Men's Fellowship learned of the circumstances and thought perhaps they could be of assistance. With the grandmother's active involvement and permission, the Men's Fellowship undertook to help. To begin, the load-bearing wall with the narrow door into the master bedroom was carefully widened enough for the wheelchair to pass through. The same was done for the door from the master bedroom into the master bath. The shower entry was opened up and made handicap-accessible. The leaks in the shower pan and drain were repaired and replaced and the shower re-tiled.
Also, importantly, the ramp into the home was modified to allow level access of the wheelchair to and from the home. Now, the granddaughter can move about within the home and come and go from the home withease.
This grandmother matriarch cares deeply about her family and said, "These changes give my granddaughter a fresh, new, exciting start as she faces her challenges and pursues her education." 
Mike Twiss, chair of the Men's Fellowship of Big Canoe Chapel added, "We are thankful for the opportunity to participate in this project, which has been inspiring and uplifting for us. We love to help with projects that improve the quality of peoples' lives."