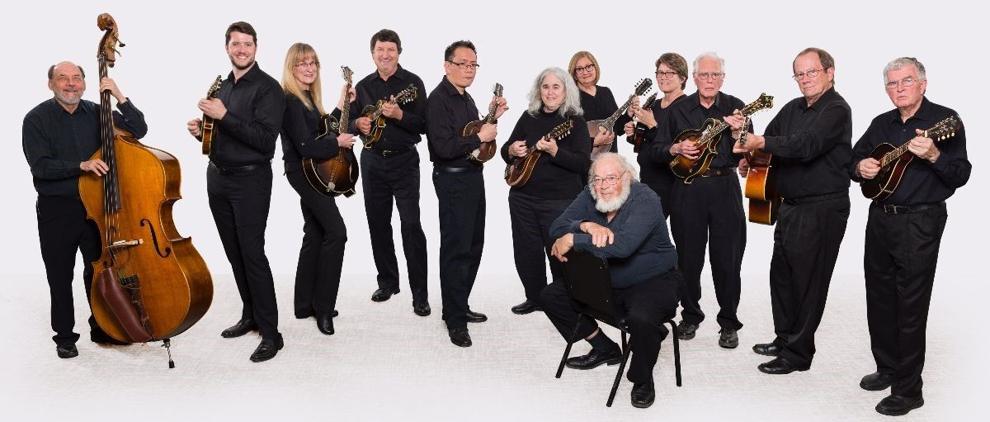 The Bear Society was founded almost 10 years ago by four Big Canoe residents.  The primary purpose of the organization was, and still is, to promote activity in the Pub and on the Veranda and to share good times with friends and neighbors.
Over time, we've "branched out" and had functions at other venues in Big Canoe, like concerts at the Canoe Lodge and free beer parties at the Wildcat Pavilion.  We've even moved "outside the gates" and sponsored a fundraising concert at The Terraces and co-hosted a wonderful crawfish party and concert at the North Gate Station.  We're proud of our very successful track record of planning and hosting good events and we're happy to promote and make suggestions for fun things to do, especially now that Covid is in our rear-view mirror!
AMO at Big Canoe Chapel
The Atlanta Mandolin Orchestra (AMO) is scheduled to play at Big Canoe's Chapel, Sunday, June 13 at 4 p.m. AMO is an extremely talented group of 10 musicians who include our own Barbara and Bob Knysz!  Great, great, string musicians!  The orchestra is very accomplished and hasbeen playing around Atlanta for over 25 years! AMO has played in Big Canoe several times over the past several years. Always a sellout and always very satisfying and enjoyable!
So, here's the deal: Why not get some friends together and plan on being at the Chapel, next Sunday afternoon.  You will be glad you did! Tickets will be sold at the door and are only $15.00 lot charge, cash or check made out to the Big Canoe Chapel.  AMO will play until 5:30 p.m. - perfect timing! Just in time for cocktails and dinner. It will be an enjoyable and delightful afternoon - hope to see you there!
Trails committee honored 
The Bear Society will be hosting a party to Honor, Salute and Thank the members of Big Canoe's Trails Committee at the Canoe Lodge on June 18 from 5-8 p.m. The event will feature a barbecue dinner consisting of pulled pork and sides.  Wine and beer will also be available. Entertainment will be provided by our favorite bluegrass band, The 8th of January
 The party is open to all residents of Big Canoe! The party is free for all current Trails Committee members and only $15.00 for all other attendees. Reservations are encouraged and we prefer to charge your lot for payment.  We expect a big crowd and expect the event to sell out!  Please reserve your space by emailing:  bigcanoebearsociety@gmail.com.  Please include your lot number.