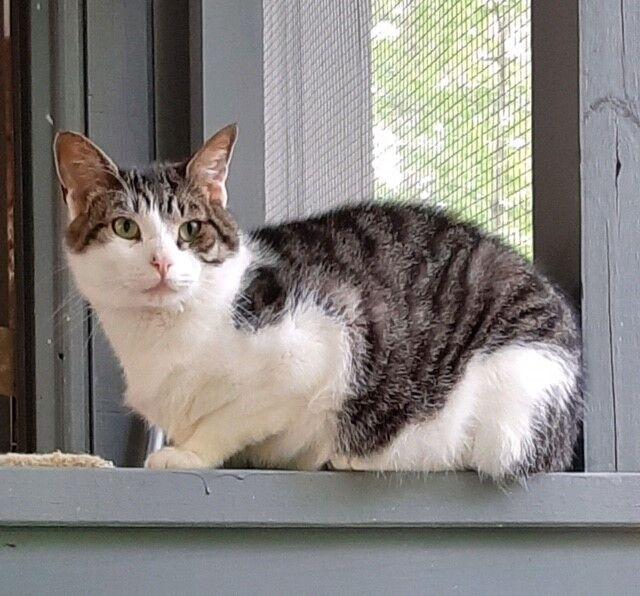 In the very cold days of December 2020, a cat we determined to be feral was "hanging around" a house on Sconti Ridge Road. The residents fed the hungry boy and then contacted BCAR. 
After posting a photo in several Facebook groups, no one recognized or claimed him. We trapped and vetted him. He was given the name Jesse.  Testing showed him to be disease-free and he was neutered, vaccinated, microchipped and returned to his territory. This is the prescribed and accepted procedure for feral cats. If they are relocated the chance of survival is not good. The residents agreed to continue to feed him; they even set up a little house on their deck for him to be out of the weather.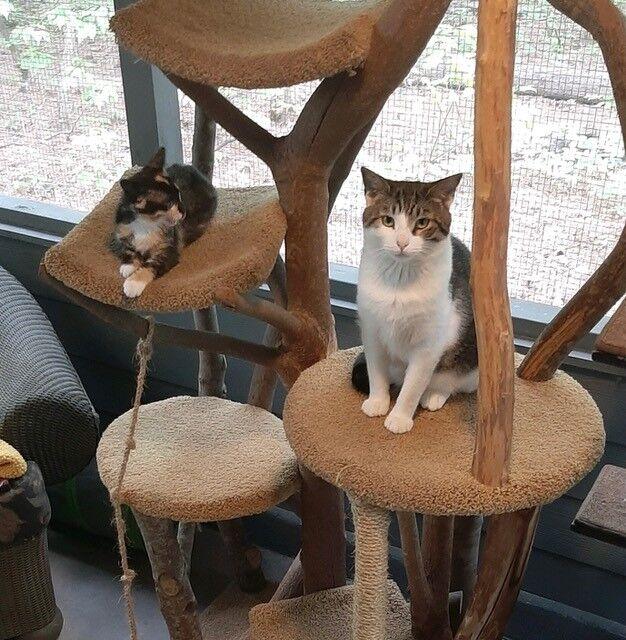 Jesse was very content with his living conditions, but something, either a change in surroundings or a new cat or other animal in his territory, caused him to shop for a new "stomping ground." He took up residence under the deck of the swim club. He meowed to make his presence known and our forever kind Big Canoe residents kept him watered and fed, even provided a shelter for him. We were almost sure this new cat was Jesse and after further research, we determined it was him. Jesse became more friendly with those who checked on him daily, coming very close to letting himself be petted.  One of our volunteers offered to foster him. We decided to trap him, check his chip for a positive ID and take him to the foster. 
Since becoming a resident cat at Maggie's House in April, Jesse, who is about two years of age, has turned out to be quite a laid-back love bug. He enjoys petting and brushing, even tummy rubs! Jesse loves human attention.  He shows no interest in returning to his old life.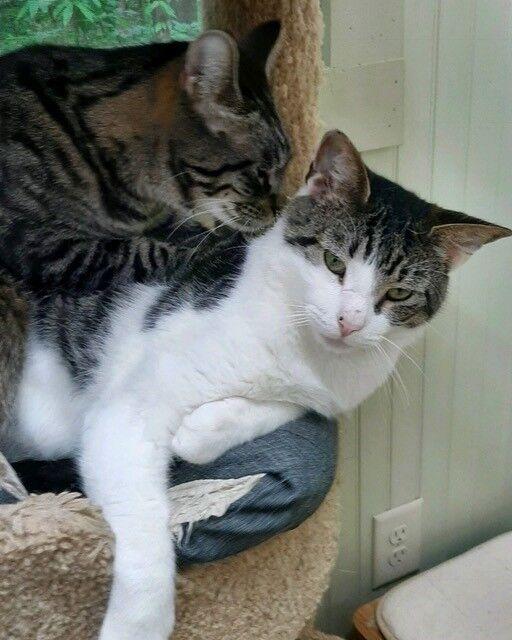 At Maggie's House, Jesse has also become friendly with all the cats, young and old alike, but particularly kittens.  He plays with them as if he were a kitten himself!   As kittens leave one-by-one for their adoptive homes, he seems to miss them.   A gentle soul, he is a gem of a cat that will make a wonderful family pet.  We think Jesse would become a great companion to other family pets. Please plan to visit Jesse at Maggie's House.  You will not be disappointed. 
BCAR's Saturday Open House, closed for several months due to the pandemic, has reopened on Saturdays  from 11:00 a.m. until 2:00 p.m. Plan to visit us then.  For an appointment at other times to see our cats/kittens, please call (706) 268-1346.
BCAR is a 501(c)(3) nonprofit no-kill shelter for homeless dogs and cats found in the Big Canoe Community, providing them with a safe, healthy and positive environment until they are adopted into their forever loving homes.
Call BCAR 706-268-1346
Check out the BCAR adoption postings in the Big Canoe Postal Facility
Check us out on Facebook